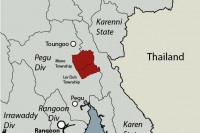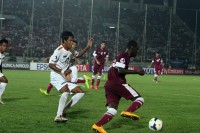 It was a case of "so near and yet so far" for Burma on Monday night as the men's Under-19 football team was narrowly defeated 3-2 by Qatar in a thrilling Asian Cup semi-final in Rangoon.


The work of artisan potters in historic Shwebo, Sagaing Division is renowned across Burma. Their long tradition and distinctive style not only makes for a beautiful product, but has helped[...]
DVB captures the traditional Phaung Daw Oo Pagoda festival that takes place at the Inle Lake, signalling the end of Buddhist lent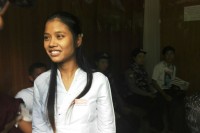 Phyu Hnin Htwe, following her release, speaks to DVB about the entire ordeal from the time of her arrest to the time in prison.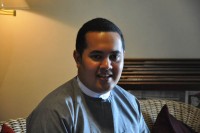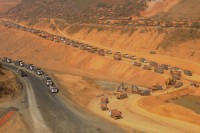 Rising tension between government forces and the KIA over tax revenue from Hpakant jade mines has forced schools and businesses to close down.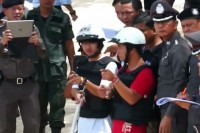 Thailand's government will allow British detectives to help investigate the case involving the murder of two British citizens on Koh Tao island.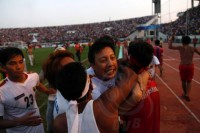 The Burmese U-19 team's 1-0 victory against UAE means they now advance to the Asian Cup semi-finals and qualify for the 2015 U-20 World Cup in New Zealand—the first time a Burmese team has qualified for the World Cup since 1972.
The families from Arakan state in western Burma maintain that their sons are innocent, as they await Thai visas.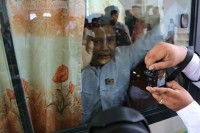 Former Minister of Religious Affairs Hsan Hsint was found guilty of sedition and criminal breach of trust on Friday for mishandling a raid on Mahasantisukha Monastery.
Video

Politics

KNU and DKBA leaders hold a meeting to discuss a reunification plan for Karen armed groups.

Former Minister of Religious Affairs Hsan Hsint was found guilty of sedition and criminal breach of trust on Friday for mishandling a raid on Mahasantisukha Monastery.

The speaker of Burma's upper house has asked parliamentarians to compile photographic evidence of construction projects that don't meet safety and quality standards.

AAPP-B said on Thursday that only one of the 3,073 detainees released on 7 October in a presidential amnesty was on their list of political prisoners.

President Thein Sein ordered the release of 3,073 prisoners on Tuesday, but it's unknown how many political prisoners remain in jail.

Interview

Phyu Hnin Htwe, following her release, speaks to DVB about the entire ordeal from the time of her arrest to the time in prison.

Read More

Business

Environment