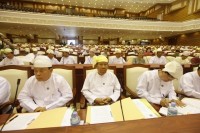 Burma's lower house accepted a proposal to formally debate changing the current electoral system to a proportional representation (PR) system.

UN Special Rapporteur has been presented with findings from an inquiry into Mandalay's communal violence, as she visited the city on Wednesday.

Deposed religious affairs minister Hsan Hsint has had a sedition charge added to legal proceedings filed against him by the government.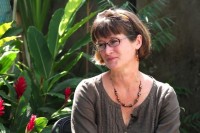 The Myanmar Centre for Responsible Business has found that the majority of domestic firms are unwilling or unable to disclose information on their own human rights standards.

Bullet Points: today's top stories from DVB.

Angus Watson brings you today's edition of Bullet Points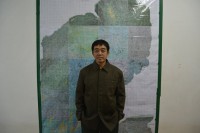 The Nationwide Ceasefire Coordination Team meets to discuss terms and conditions for a ceasefire that could end decades of war with Burmese government forces.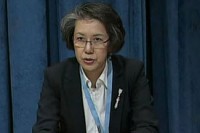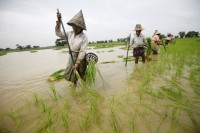 Formal sanitary and phytosanitary agreements on rice standards with Burma will assist China in legalising the rice trade between the two countries.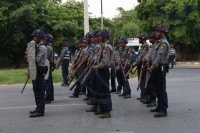 Authorities in Mandalay have relaxed the eight-hour curfew imposed upon seven townships three weeks after communal violence broke out.

Thousands of refugees line up to be counted in the Mae La camp near the border town Mae Sot, as Thai authorities begin the first census of its kind.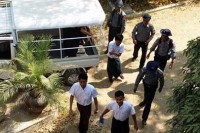 An appeal by four reporters from Unity Weekly news journal against their 10-year jail sentence is to be heard by Magwe Divisional Court, their lawyer says.

Ethnic MPs from constituencies in areas of conflict met with Myanmar Peace Centre (MPC) representatives in Naypyidaw on Monday to discuss their role in the peace process.
Video

Politics

Burmese refugees living in Thailand will face challenges if they are repatriated, the UN refugee agency said on Wednesday.

In the second of a two-part special on war crimes, panellists on DVB Debate discuss the systematic use of rape by the Burmese army.

Burma's lower house accepted a proposal to formally debate changing the current electoral system to a proportional representation (PR) system.

Deposed religious affairs minister Hsan Hsint has had a sedition charge added to legal proceedings filed against him by the government.

The grandson of late Burmese dictator Ne Win revealed that he plans to purchase the majority of shares of Asian Green Development Bank, which is owned by Tay Za.

Interview

Returning from a global summit on sexual violence in London, Susanna Hla Hla Soe of the Karen Women's Empowerment Group says nearly everyone is missing the point.

Read More

Business

Environment