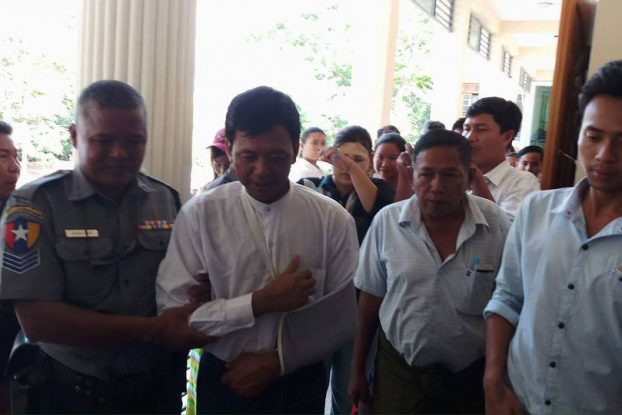 The judge in Pathein said the broadcast was deemed slanderous to the servicemen of the Burmese army and their families.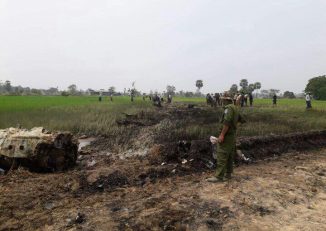 A military fighter jet crashed on Tuesday morning near Kyun Kone village in Taungoo Township, Bago Region, killing the pilot, who was the downed aircraft's sole occupant.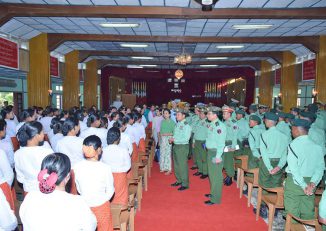 "There have been incidents of persons inciting hatred against the Tatmadaw," the commander-in-chief told a military gathering in Putao.
More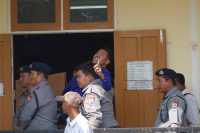 Court proceedings were interrupted by defendant Aung Ko Htwe shouting that he refused to accept "a cow judge" and that he does not recognise the judicial system.