Business Lead Story News Politics Trade Video
Supermarkets in Rangoon are emptying their shelves of foreign brands of alcohol and cigarettes, after a government crackdown on illegal foreign imported goods.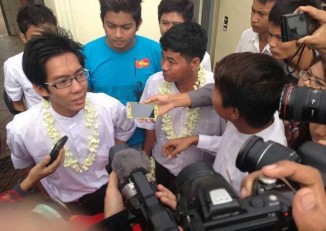 Forty-one political prisoners were released from various prisons across Burma on Wednesday in the latest of a series of amnesties by President Thein Sein's government, according to presidential spokesman Ye Htut.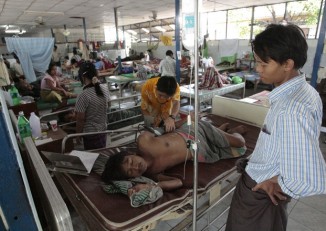 Speaking to international policymakers in Qatar, Suu Kyi bemoans the state of healthcare in Burma, but stresses that human values, spirituality and living in spirituality were still the key ingredients of innovative healthcare.
More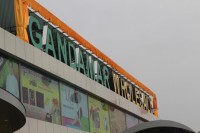 Seven people died in a pre-dawn fire at the Gandama Wholesale Centre in Rangoon's Mayangon township early Tuesday, allegedly caused by an electrical failure.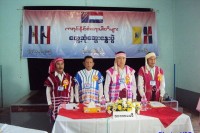 The Karen National Union has urged the various ethnic sub-groups within Karen state to register in next year's nationwide census as "Karen" when identifying their ethnicity in the questionnaire.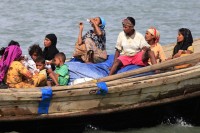 A two-year-old was among three asylum seekers who drowned when their boat sank off Java en route to Australia's remote Christmas Island. Indonesian police said 29 others were rescued.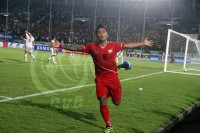 The Burmese men's football team survived a scare to beat Timor Leste 3-1 at the Thuwunna Stadium in Rangoon on Monday.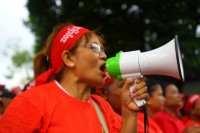 Despite an ultimatum issued by Rangoon township authorities, around 200 protesters are refusing to leave their camp site in Michaungkan township on the eastern outskirts of Rangoon.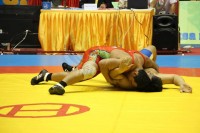 Burma now leads the SEA Games medal table with 13 golds, three silvers and six bronze following two golds for Burmese wrestlers in Rangoon.

Two days before the official opening ceremony of the SEA Games, Burma has already won 10 gold medals. The Wushu competitions are going on in Naypyidaw until 10 December.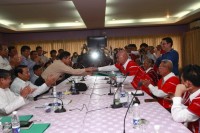 The next meeting of Burma's ethnic armed groups will likely take place at Lay Wah, the headquarters of the KNU, around the third week of December, while ceasefire talks with the Burmese government look unlikely to be staged until January.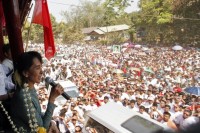 The Joint-Committee for Reviewing the Constitution releases a statement suggesting that Aung San Suu Kyi's bid to be allowed to become president is not the most pressing issue related to constitutional reform.

Rangoon township authorities have issued an ultimatum to more than 200 Michaungkan villagers to disband their protest site at the town's Myasaryan pagoda by 6pm on Monday or else face forceful removal.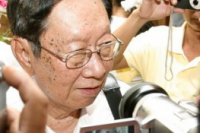 Ten members of National League for Democracy (NLD) left for a goodwill visit to China on Sunday, 8 December, at the invitation of China's Ministry of Foreign Affairs.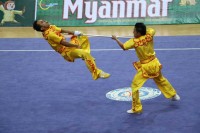 Hosts Burma lead the SEA Games table with six gold medals and one silver – and the opening ceremony is still three days away.
International Monetary Fund chief Christine Lagarde has urged Burma to urgently prioritise tackling widespread poverty while pledging assistance to the country's nascent banking sector.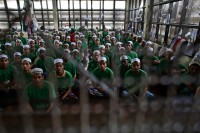 Thailand has pledged to help with any investigation into a report that Thai immigration officials moved Burmese refugees into human-trafficking rings.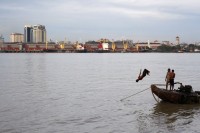 Burma's former capital Rangoon is gearing up for major developments with a new zoning proposal that includes a recreational riverside green zone and demarcated heritage zones.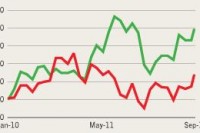 BUSINESS in BURMA this WEEK: China offers tax breaks on Burmese gas; foreign banks to be allowed limited operations in Burma; construction begins at Thilawa industrial zone; telecoms giants ink deal; and new proposals for the Rangoon skyline.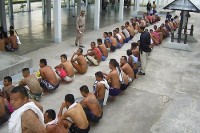 Political instability and protests in Thailand are delaying the release of Burmese inmates who might otherwise be pardoned, according to Burma's ambassador in the country.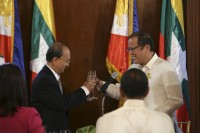 Burmese President Thein Sein and a delegation of 10 representatives concluded a three-day visit to Manila on Friday, after penning six agreements with Philippine President Benigno Aquino III at the presidential palace.

Aung San Suu Kyi joined the world in paying tribute to Nelson Mandela on Friday, while speaking at the Women's Forum Myanmar in Rangoon.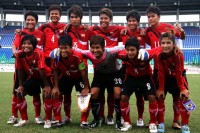 Burma's coach believes that the women's team can go all the way in the SEA Games, but is aware of the power of his Thai and Vietnamese rivals.