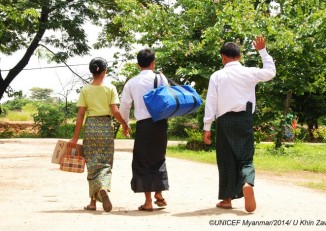 A ceremony was held in Rangoon on Monday for 80 underage soldiers who have been released from duty in the Burmese army and allowed to go home.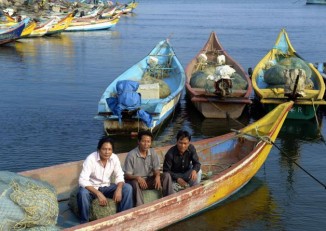 Three Burmese fishermen who were rescued after floating across the Indian Ocean for 40 days and nights on a small bamboo boat have finally been given the green light to go home.
More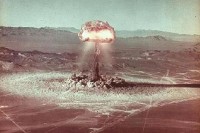 Burma has yet to ratify a new Additional Protocol to its Nuclear Safeguards Agreement. Until it does, IAEA inspections are on hold.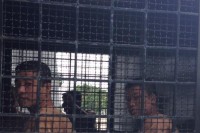 A Thai judge on Thursday extended remand for two Burmese men suspected of murdering two British tourists, but indicated that they may each apply for bail at a bond of 500,000 baht (US$15,500).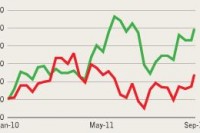 Boeing to provide 737s to Air Mandalay; Jalux, Mitsubishi to run Mandalay airport; Amara Bank introduces new scheme after blacklist scare ; Singapore now Burma's top investor (or is it USA?); Demurrage fees to increase at Burmese ports;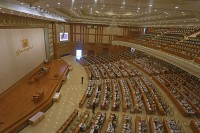 "It is a bit strange that parliament now wants to adopt a set of laws for a national referendum – it could be that they want to be more systematic – but we won't be able to judge that until we see the text in the bill."–Lawyer Ko Ni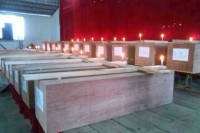 The ethnic bloc and other groups condemn the killing of 23 cadets at a Kachin training camp; the Burmese military, however, said it was a mistake and that the artillery shell was meant as a warning shot.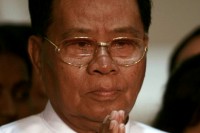 Burma's former military dictator Than Shwe no longer plays a role in the country's politics, but is instead devoting his retirement days to religious activities, says deputy-chairman Htay Oo.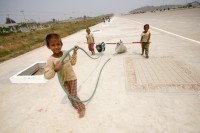 Marking International Children's Day on 20 November, 230 groups write to President Thein Sein, calling on him to implement and respect Burma's commitments to the Convention on the Rights of the Child.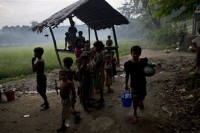 A formal proposal by an RNP MP was passed to build new "ethnic villages" in the two townships on the basis that "there is not much native population living in these areas".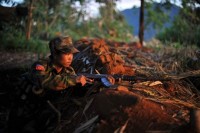 Twenty-three cadets from the Kachin Independence Army were killed and 13 injured when an officers' training camp near Laiza was hit directly by an artillery shell.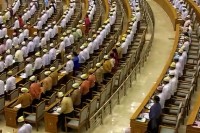 Lawmakers will now be paid monthly salaries of between one million and 1.6 million kyat (US$1,000- $1,600), up from just 300,000 kyat per month.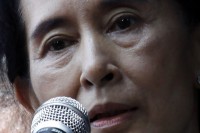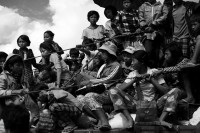 No one is asking why the most significant and extraordinary information to have come out of the country for decades, identifying 20 percent of Burma's expected population is "Missing," is disregarded.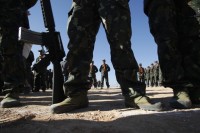 A 15-member committee of political party representatives assigned to draft a framework for political dialogue expects to finalise their proposal by the close of Wednesday.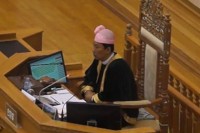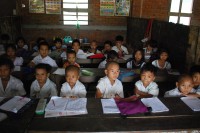 Addressing the nation on the occasion of the 94th National Day on Sunday, Burma's President Thein Sein noted that his government will prioritise raising education standards.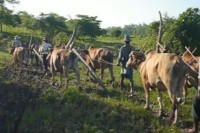 Around 450 acres of land belonging to 123 farmers in Dhammange, Phalanbin, Jobintha and Shasaybo villages were allegedly confiscated in 1991 by the Burmese army.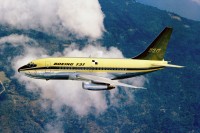 The world's largest aerospace company, Boeing, has announced a deal with Burmese firm Air Mandalay to provide an unspecified number of 737 aircraft.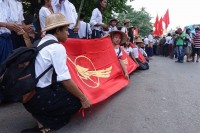 Burma's Ministry of Education has offered to facilitate discussions between students protesting against the National Education Law and concerned parliamentary committees.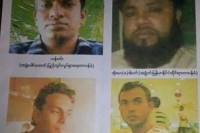 Hsenwi local MP Sai Win Khine said "four Bengalis" were detained when police stopped a bus travelling from Lashio to the border town of Muse.