Better infrastructure, institutions and human capital 'key' to growth: ADB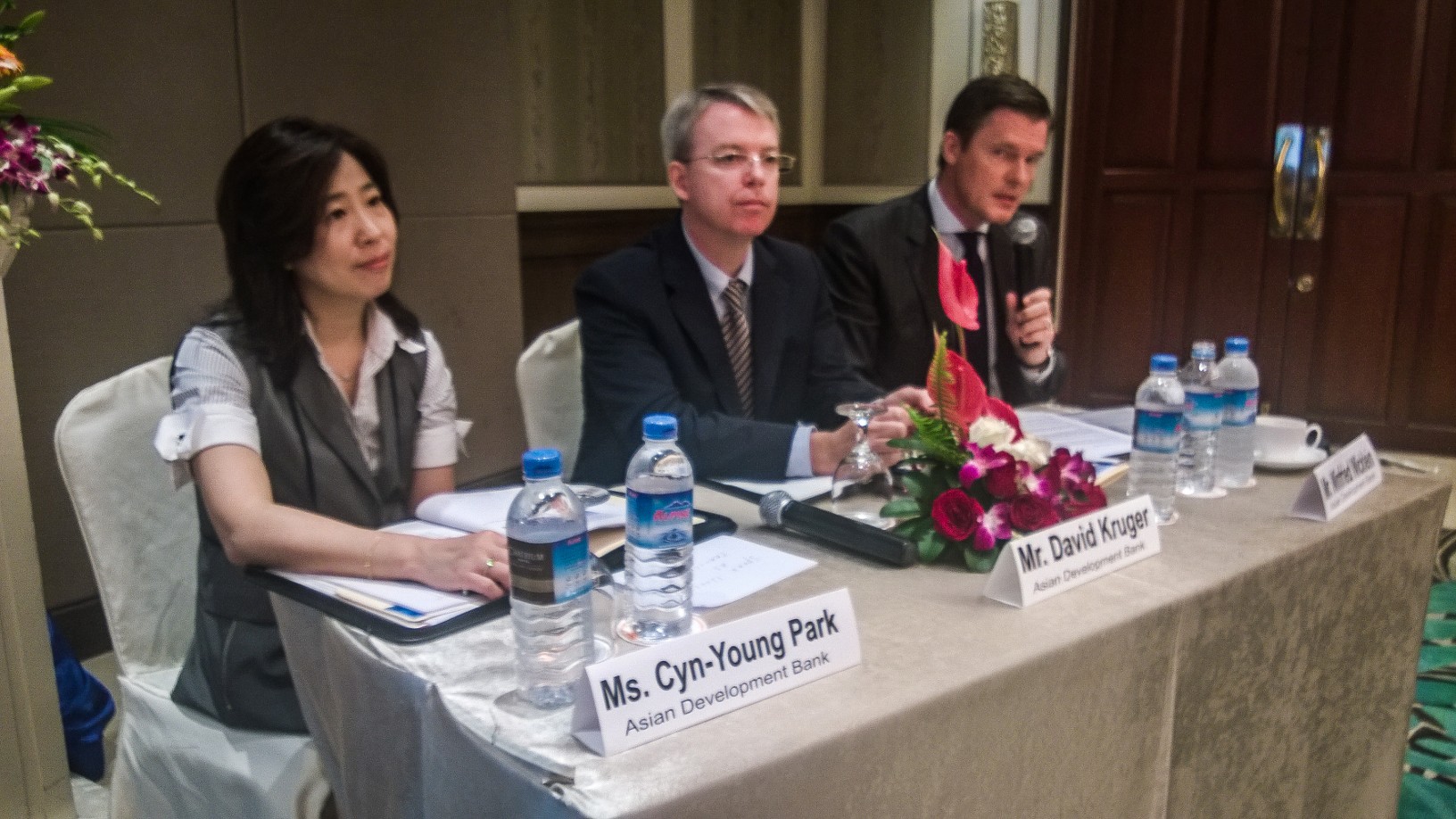 The Asian Development Bank (ADB) launched a 217-page "country diagnostic study" of Burma's economy on Thursday, detailing the pitfalls and growth potential of the country's emerging economy.

The study, based on research conducted last year, looks at a host of challenges facing economic development in Burma, including weak institutions, shoddy infrastructure and undeveloped human capital. The report details a number of scenarios – based on projected growth in various sectors and the impact of new policies – that offer a glimpse of how Burma's economy might look in 2030, contingent on the success of the ongoing reform process.
"I think everybody understands here that the country has vast economic potential," said the ADB's Assistant Chief Economist, Cyn-Young Park. "Since the economy opened up, there have been many changes. Major economic reforms have taken place, aiming at accelerating economic growth, promoting the economic base, and reducing socioeconomic gaps."
But the ADB warns that Burma's ability to "unlock its full potential" will be contingent on the government's capacity tackle these problems by investing heavily in human development, transportation, and power supply improvements.
"There has to be a substantial and immediate increase in spending on human capital – not just on education, but on public health expenditures as well," Park said. Health and education spending has nearly doubled over the past two years, but Park claims this is still insufficient. "Compared to other countries in the region, spending and investment [in health and education] still remains laggard. They have to increase."
With its antiquated ports, skeletal power grid, and ancient road network, Burma's infrastructure development lags far behind all of its neighbours. Park claims that investment in infrastructure will bring both high returns for the economy in the short-term, as well as provide a necessary foundation for further development if high growth rates are to continue.
The ADB is currently financing the upgrade of two crucial transportation corridors in Burma – a road linking the towns of Pyapon and Maubin in the Irrawaddy Delta, as well as the final stretch of the East-West Economic Corridor, an ambitious project intended to improve overland connectivity in mainland Southeast Asia by linking the South China Sea to the Bay of Bengal.
"Infrastructure needs substantial investment in all areas, especially transport connectivity and electrification," said Park. "In order to meet the demand coming from high growth, the sum of the projections we have show that the country will need as much as US$80 billion dollars of cumulative [infrastructure investment]… by 2030."
Despite Burma's vast economic potential, the current limitations on growth and the development of an investment climate conducive to attracting foreign interest are hurdles that only responsive governance and sound policies can help improve, the ADB says. Park claimed that the experiences of other countries in the region can serve as a model for Burma as it navigates the uncertain waters of reform.
"If Myanmar can follow the track of fast-growing economies in the region, it could well maintain high growth rates of nine or ten percent for an extended period, if it is to reach a per capita income of $5,000 by 2030," she said.