So education it is, Mr President?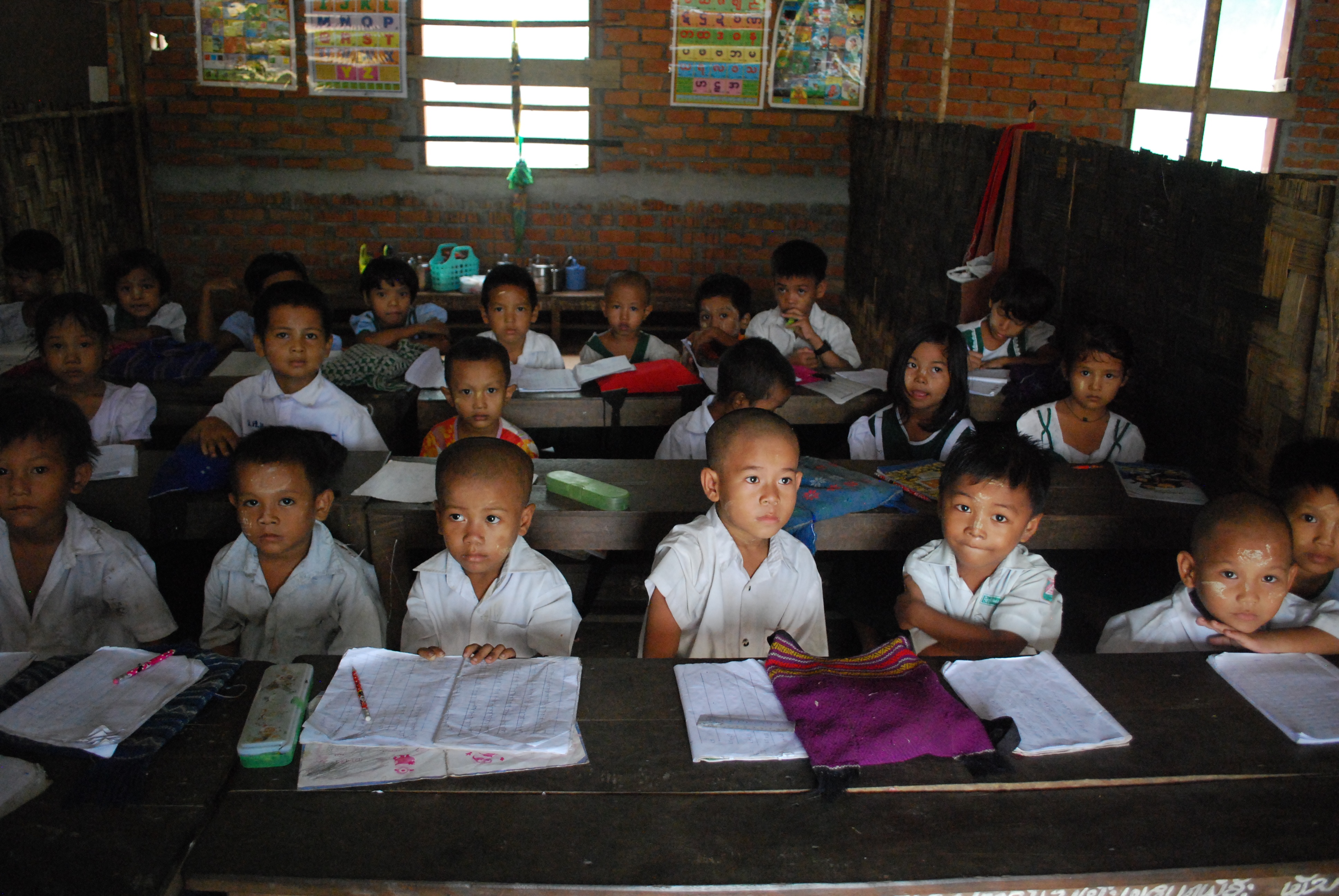 Addressing the nation on the occasion of the 94th National Day on Sunday, Burma's President Thein Sein noted that his government will prioritise raising education standards.
This, he added, is rooted in the belief that "national education plays a key role in nation building".
The Burmese president had pledged to increase educational spending earlier this year. However, while university students voice frustration at the inadequacies of the National Education Bill, primary education remains far from being scrutinised.
State schools lack funding to invest in professional expertise, while teachers do not possess the freedom to shift away from a strictly defined syllabus.
Then again, in conflict ridden states like Arakan and Kachin states, access to primary education itself is minimal. In an interview with DVB,Arlo Kitchingmanfrom Save the Children, also the education coordinator for IDP cluster groups in Burma, said, "At the moment, the majority of children are receiving just two hours of emergency education a day, which is Burmese language and mathematics. The teachers are not certified or recognised."
One third of school buildings in Burma are way below safety standards. Lack of funding, said a retired education official, is what makes maintenance of school buildings difficult. This hardly comes as a surprise owing to the fact that the education budget in Burma oscillates somewhere between 5.43 percent and 5.92 percent of the total national budget, quite a contradiction to the defence budget which amounts to almost 29.15 percent of spending.
The jeopardy surrounding Burma's education system did not go unnoticed even by the president of the United States as he visited for the ASEAN Summit last week. President Barack Obama was quick to point out that an antiquated system of rote learning was detrimental for Burma as it focuses on an important era of democratic transition.
President Obama pointed out that education is the most important tool to widen and achieve economic opportunity in Burma and thus the need of the hour was to reform the education system.
"One of the reforms that will need to take place in universities here is to make sure that in all the departments there is the ability for universities and students to shape curriculums and to have access to information from everywhere around the world, and that it's not just a narrow process of indoctrination," said Obama during his interaction with students at Rangoon University on Friday.
Obama also pointed out a scientific fact that the age between 0-3 is the most fertile learning period in the foundation of education for a child. He said, "If you're only worried about university education, but you're not worrying about what happens to children when they're three, four, five, six years old, then you're missing the foundation for a good education system."
Four days of protests in the streets of Rangoon drew attention towards the National Education Bill. Pronounced flawed since its inception, the bill has witnessed the backlash of students, teachers and union networks alike, who deem the bill as yet another control mechanism apparatus of the Burmese government.
Hla Shwe, a former student leader with the All Burma Federation Of Student Unions (ABFSU) back in 1962, told DVB that "The National Education Law was drafted by the government with a focus on controlling and oppressing student activities instead of educational development and bringing international-level education to the country. To date, there is no education system in Burma that can guarantee a future for each student."