Solar Impulse 2 makes unplanned stop in Japan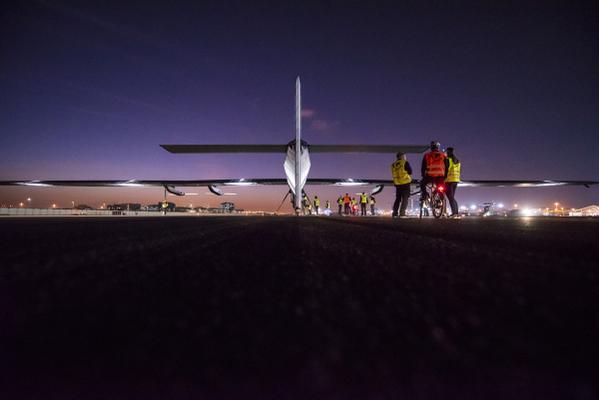 The world's first solar-powered plane had to touch down in Japan late on Monday night due to bad weather shortly after embarking one the most ambitious leg of its journey around the globe.
Pilot Andre Borschberg, 62, was flying from North Korea over the Sea of Japan, en route to Hawaii, when he was forced to land at Nagoya airport.
Initiator, chairman and co-pilot of the Solar Impulse 2 Bertrand Piccard told the organiser's live feed, Solar Impulse TV, their quest will continue once the weather improves.
"It's just the weather doesn't fit. Everything we could do has been done and was successful. What we cannot control is the weather. So we land in Nagoya, we wait for better conditions, and we continue," Piccard said.
Following its touch-down in Burma on 19 March, Solar Impulse 2 made stops in Chongqing and Nanjing, China. Its next leg to Hawaii will be the first time the plane is required to fly through the night, relying on batteries to keep it in flight.