UNOCHA announces $190m budget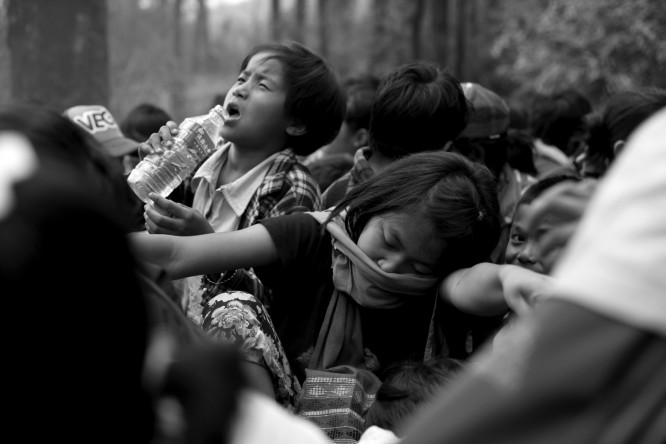 The UN Office for the Coordination of Humanitarian Affairs (UNOCHA) has announced that more than 536,000 people in Burma – about one percent of the country's population – have been affected by conflict or inter-communal violence and are in need of protection.
It said some US$190 million would be required to support those affected throughout next year.
The UNOCHA's Myanmar Humanitarian Response Plan 2015 said the aid will target 416,600 people in Arakan State and 119,800 in Kachin and northern Shan states.
It said 65 percent of the $190 million budget will be used to provide security, clean water, sanitation, education and health assistance.
Doi Pyisa, chairman of the Kachin Refugee Committee, said supplies of aid to IDP camps in areas under control of the rebel Kachin Independence Army around Laiza have been halted as of October.
He said residents in the camps are in need of housing materials.
"Their makeshift huts are made of bamboo and getting quite rickety as they were built back in 2011. We need to rebuild homes for them," said Doi Pyisa.
Zaw Zaw, a committee member for a Muslim displacement camp in Arakan State's Myebon Township, said the camp has not received any supplies for eight months other than monthly food rations from the World Food Programme (WFP).
"People in this camp have no jobs and no income – we struggle to survive," he said. "We have not been getting anything apart from rations of rice, cooking oil, salt and beans, which is provided by the WFP."
He said he worried that the prospect of malnutrition.