Upheaval in Tanai as treasures below and message from above converge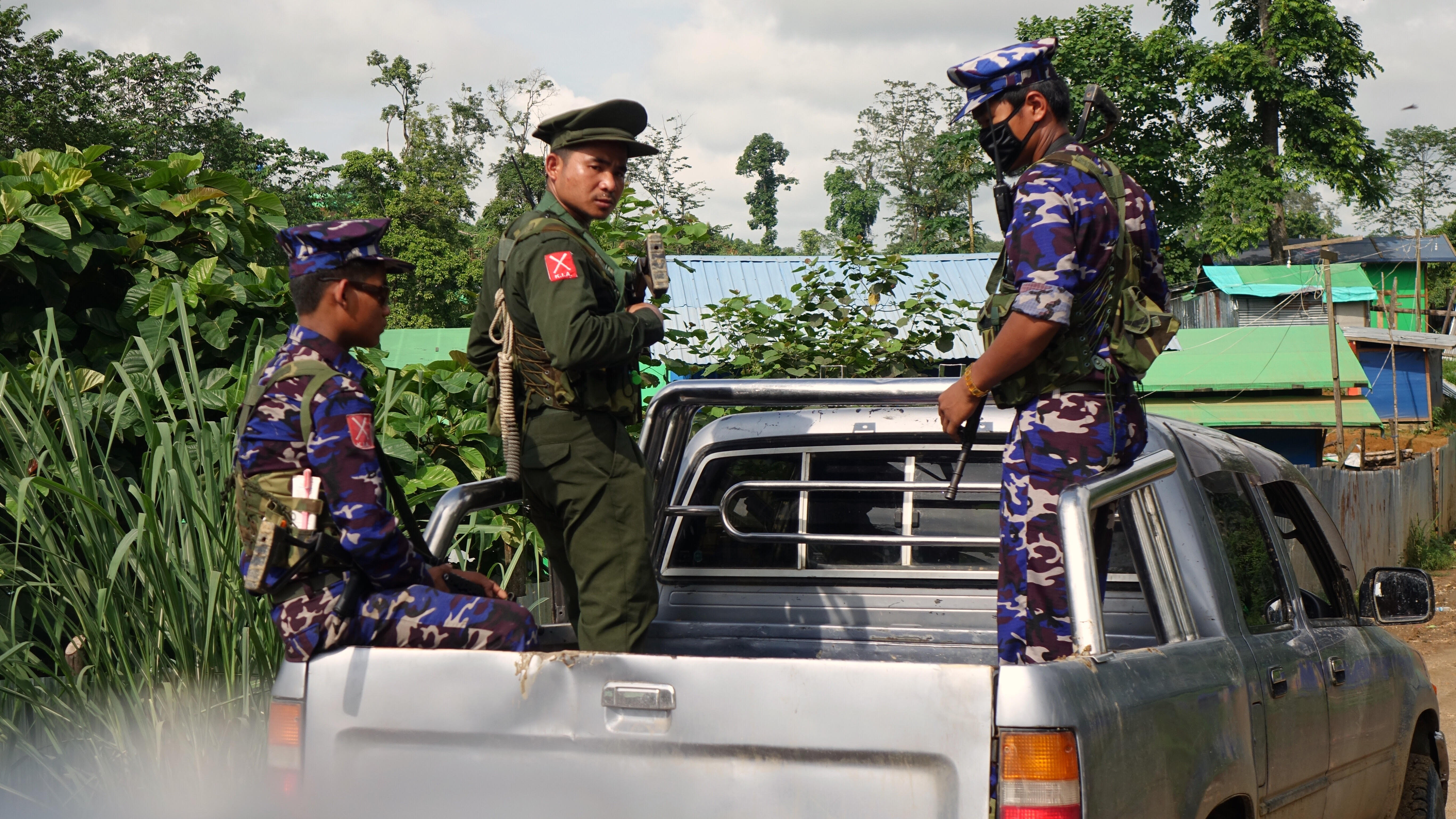 TANAI TOWNSHIP, Kachin State — No one here thought that leaflets could destroy riches and their possessors' future plans so quickly. But in Burma, leaflets are not only capable of doing that — they can lead to death.
Missives from the Burmese Army were air-dropped here on 5 June, warning inhabitants of Tanai Township's gold and amber mining villages to vacate the area by 15 June to allow the military to conduct "clearance operations" across the targeted territory. In addition to fearing that the leaflet drop presaged renewed conflict in the area, thousands of civilians were prompted to flee their villages by an additional threat contained in the leaflets: that anyone found in the affected region after 15 June would be considered an unlawful associate.
Naw Ring, a villager from Nam Phyu village, told DVB that a helicopter flew at very low altitude on 5 June to deliver its leaflet payload, the implications of which he said boiled down to a stark choice: "If I decided to stay in my village, I would have been killed in a day. Otherwise, [the choice was] to lose my riches. In the end, I decided to leave the village without any of my riches," he said.
Across the seven wards that comprise mining country in northern Kachin State's Tanai Township, there are — or were until recent days — an estimated 150,000 people, many of them miners, and not just of the regionally predominant Kachin ethnicity; Burmans, Burma's largest ethnic group, and Arakanese from the country's west were also significant in number.
The mines themselves are in territory controlled by the Kachin Independence Army (KIA), which levies a 5 percent tax on the mines' operators.
The KIA has also formed a mining committee to handle tax collection and other duties. Myint Aung, a member of the committee, said the committee had a staff of more than 45, paid monthly salaries ranging from 200,000 to 700,000 kyats. The KIA budgets the committee 60 million kyats on salaries annually, he added.
"There are no official permissions from government to dig the mines there. This is the territory of the KIA. We [the committee] set the value of lands in mining areas," he said.
Among the mining committee's responsibilities is solving problems that arise between miners. Myint Aung said that one example of this function in action is mediation and tension-reduction in cases where one miner claims another has encroached on his or her territory.
"If a miner has dug in another's area, he will be fined at least 10 million kyats," he said.
Many see the military's "clearance operation" in Tanai as an attempt to crimp one of the KIA's revenue streams.
"I think that the Burmese Army has concluded that the revolution [armed resistance] is dependent on the KIA's income," said Myint Aung.
The Burmese Army has stated that the purpose of its "clearance operations" in Tanai Township is to curb the widespread gold and amber mining's negative environmental impacts.
It is a claim met with scepticism by the KIA and many of the civilians caught up in the recent conflict.
And certainly, Tanai is a far cry from the desolation of neighbouring Hpakant Township's jade mines. On a visit to the area by DVB last week, there remained significant forest cover among the patchwork of gold and amber mining sites. The environmental health of Tanai below ground, of course, is less easily ascertained.
On Tuesday, 29 Kachin civil society organisations released a joint statement questioning whether the military's purported concern for the environment in Tanai Township was genuine, given that government-approved jade mining in Hpakant has ravaged Burma's "jade land."
In Nam Phyu village, Dashi Naw Tawng has defied the Burma Army order to vacate, despite his wife and children having fled to Tanai town after the 5 June air-drop left them fearing hostilities between government troops and the KIA.
"I'm not afraid even though there are no people in my village. I love my village and I have dug a bunker to hide during the clashes," he said.
Several villages that DVB visited last week were emptied of their human inhabitants, leaving unattended countless cows, pigs, chickens and buffalos. Prolonged conflict in the area could imperil the survival of these populations as well, if their owners are unable to return to care for them.
Also this week, the coordinator of the Kachin Peace Network noted that women affected by the upheaval in Tanai were at added risk of becoming victims of sexual violence.
Clashes between the Burma Army and the KIA in Tanai began earlier this month and flared anew on 16 June, the day after the military's deadline for civilians to leave the township's mining sites. Thousands have fled to Tanai town, where the Kachin Baptist Convention has warned that the displaced will face food shortages if the conflict drags on.