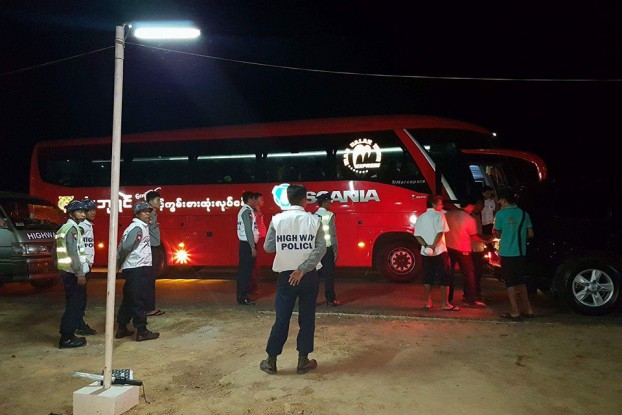 Highway police and a bomb disposal team were called to inspect the bus, but no explosives were found.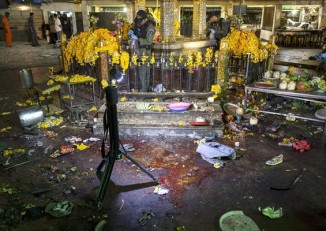 The Burmese embassy warns its nationals to avoid certain areas of the Thai capital that might be targets for further bombings.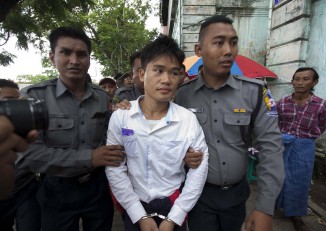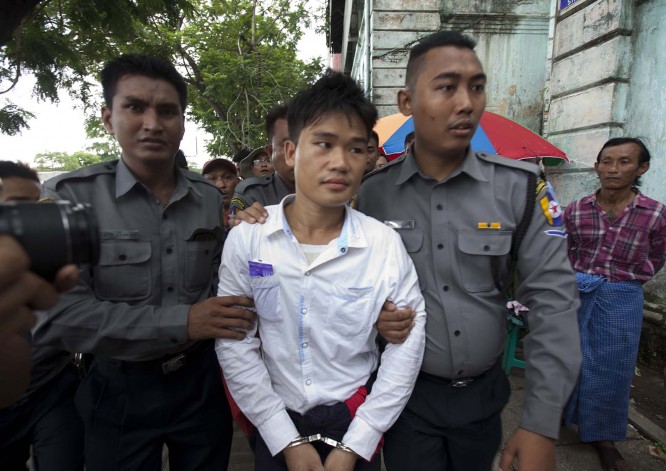 Saw Myint Lwin has been convicted of planting and detonating a bomb at the Trader's Hotel in Rangoon in October 2013.
More

Burma has apologised to China for a 13 March incident in which one of its fighter jets dropped a bomb that killed five Chinese citizens and injured eight.

Burma has extended its commiserations to Beijing, but stopped short of accepting responsibility for the deaths of five Chinese citizens on the Kokang border.

Bullet Points: bringing you today's news with Angus Watson

A convoy carrying Mandalay's Chief Minister and other regional government officials was hit by a suspected IED on Friday evening.

A sound bomb found planted on the side of the road was disabled in the eastern Pegu division town of Taungoo on Christmas Day.

KNU leaders visit the suspect charged with bombing a Taungoo guesthouse in which two people died, after he changed his statement to the police about his involvement in the attack.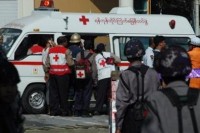 A bomb blast in northern Shan state's Kunlong township on Tuesday left three people dead and two others injured. No one has claimed responsibility for the attack.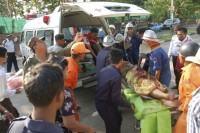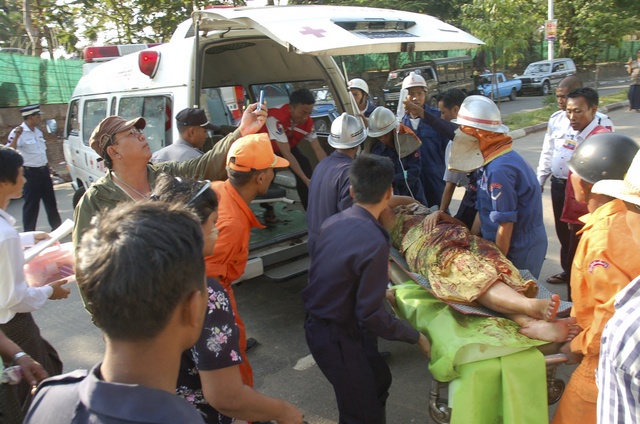 A police officer from Taungoo township in Pegu division has told DVB that a 34-year-old suspect has been arrested in connection with a bombing in the town last month. However, a KNU spokesman says he is innocent.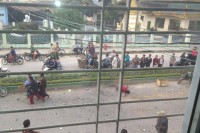 An annual Buddhist festival has been cancelled in Namhkam for security reasons following three bomb blasts in the northern Shan state town which left one man dead and another injured.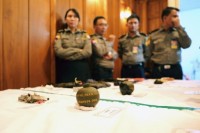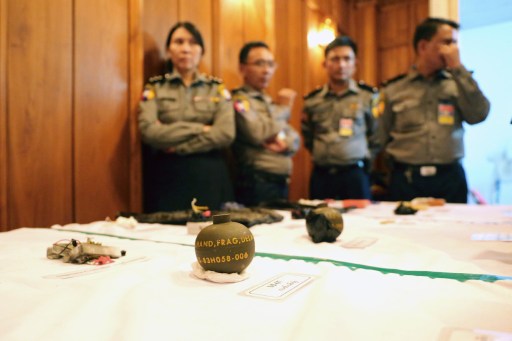 The director-general of the Burmese police force says eight suspects are in custody following a spate of bombings which left three people dead and several injured.

Security in townships across Rangoon has been stepped up following the recent spate of bomb attacks across the country.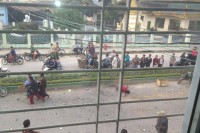 Burma woke up this morning to news that yet another bomb blast had taken a life, this time in the northern Shan state town of Namhkam which lies close to the Chinese border.

Aung San Suu Kyi and other members of parliament have spoken out following a string of bomb explosions in Rangoon and central Burma over the last few days.
One suspect has been detained in connection with the explosion that went off at Rangoon's Traders Hotel just before midnight on Monday.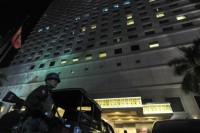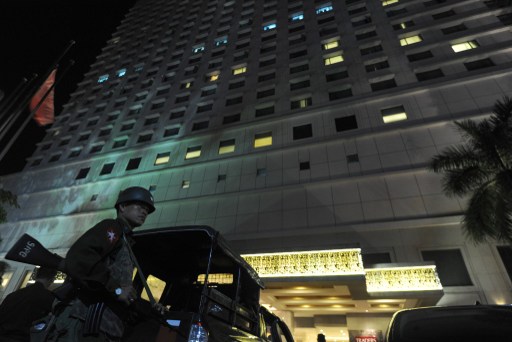 Security is beefed up after a string of incidents involving bomb blasts and controlled detonations in various parts of Burma, the latest being an explosion in the popular Traders Hotel in central Rangoon.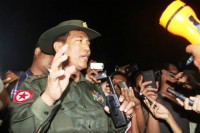 Two teenagers were slightly injured when a bomb exploded at Rangoon's Tharkayta township on Sunday afternoon, while another bomb blast jolted a bus station in Insein township the night before.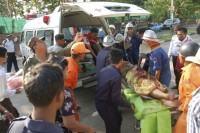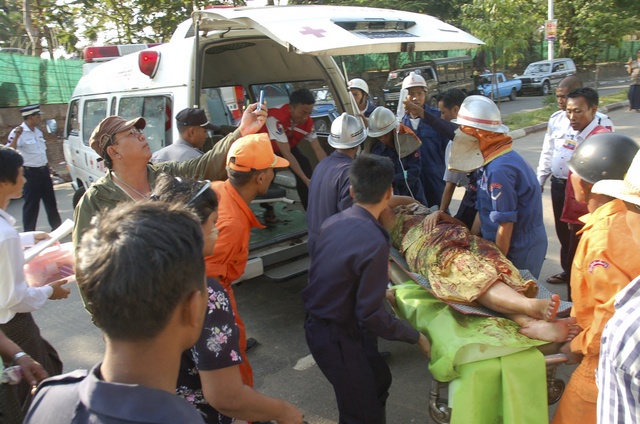 Two people were killed and one was injured when a bomb exploded on Friday in Taungoo Township in central Burma.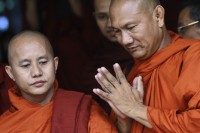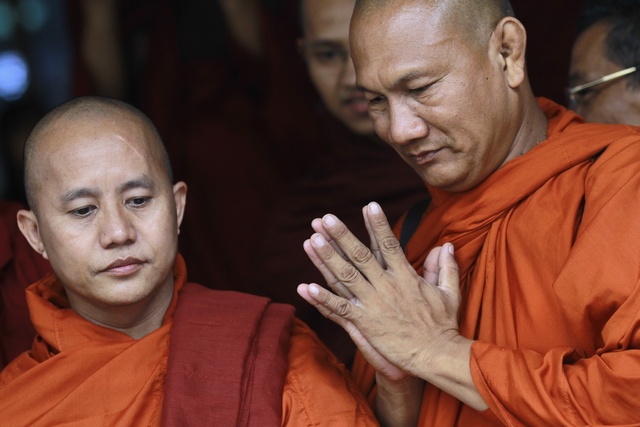 Two individuals are being questioned by authorities for their possible connection with a bomb that exploded near an event where the Islamophobic monk Wirathu was speaking in Mandalay on Sunday

Hundreds of monks from all over Southeast Asia, Bangladesh and Nepal demonstrated in front of the United Nations building in Bangkok on Wednesday, against bomb blasts at the Mahabodhi Temple[…]

A series of explosions at one of India's oldest and most prestigious Buddhist temples in eastern India has left two monks injured. Nine blasts went off within half an hour[…]

Indonesian police say they have arrested two men who are suspected of planning an attack on the Burmese embassy in Jakarta.

A spokesperson for China's Foreign Ministry expressed 'grave concern' at the situation in Kachin state and called on parties involved in the conflict to realise a ceasefire soon. Speaking at[…]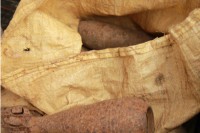 An accident at a smelter in Mandalay involving a mortar round from the second World War has killed three teenagers and injured two
Residents speak of bewilderment after two more devices are found in Henzada following yesterday's bombing at a local government office