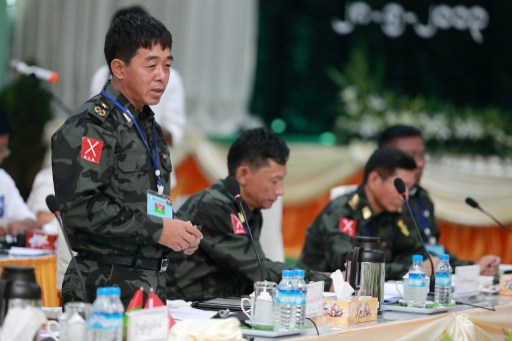 We do requests donations from local businesses, but never using force or threats," the KIO responded.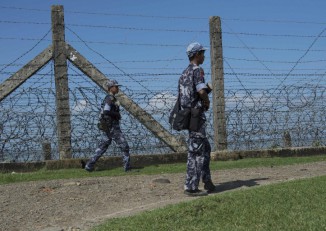 "Patrol roads have also been constructed to run alongside the fence," said Chan Aye. "Depending on the budget we receive, the fence can continue to be built all the way to the Indian border."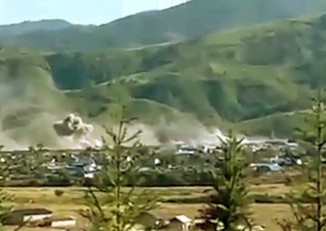 Govt administrator says it may take some time to repair schools that were partially destroyed by artillery shelling during the two-week conflict.
More

Residents in the Burmese border town of Myawaddy fear that the imposition of martial law in neighbouring Thailand will disrupt the flow of border trade.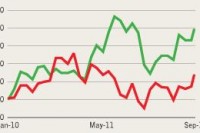 BUSINESS in BURMA THIS WEEK: price of gold drops; Rangoon hosts international electronics expo; border trade is booming; Mitsubishi Electric opens; Red Bull promises jobs; and Mandalay leads the way in new hotel ventures.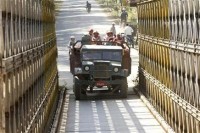 Two days of protests at the Indo-Burma border town of Moreh have subsided pending action by the Burmese authorities to ensure the safety of Indians crossing into Burma for trade at the Namphalong market in Tamu, Sagaing Division.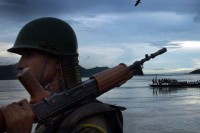 The borderline between Burma and India, a strip of insurgent-infested forest, will eventually be drawn with some precision. But as the line that separates the two countries becomes more distinct, their ruling administrations are ever more entwined.
Traders optimistic that new Thai government will develop better relations with Naypyidaw to prompt reopening of Mae Sot crossing