Lead Story News Parliament Politics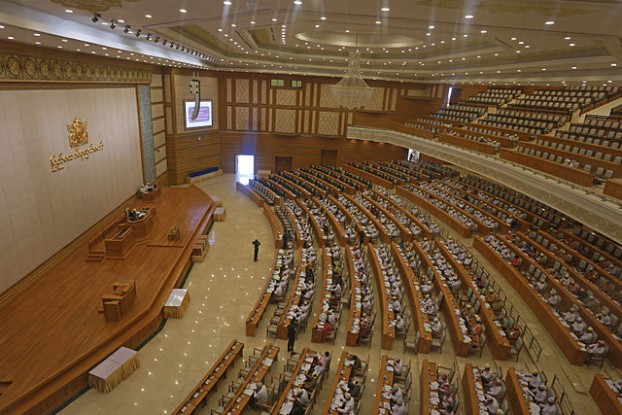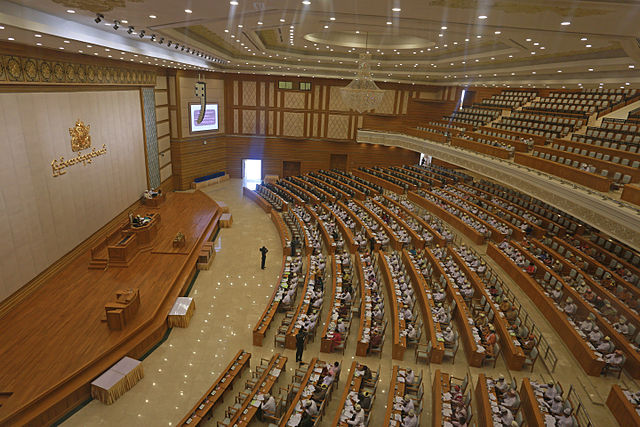 Burma's parliament on Tuesday passed a bill amending the 2016 Union Budget Law to cut spending in 14 government ministries.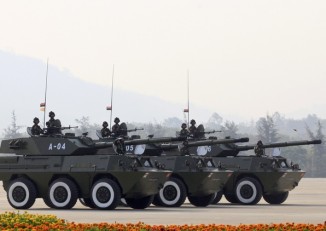 Burma is one of 20 countries whose military expenditure is more than four percent of its GDP, according to a Swedish think tank.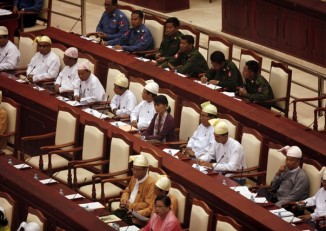 MPs again raised the issue of pay increases for civil servants, including police officers and members of the armed forces, saying their current salaries are not enough to live on.
More

The government spent 3.9% of this year's national budget on healthcare. But with insufficient supplies, inadequate equipment and a shortage of staff, the sector is in dire need of reform[…]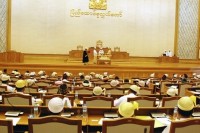 Burma's notorious armed forces will continue to receive the largest portion of next year's national budget, despite criticisms from a number of MPs over the lack of transparency in the ministry's expenditures and policies
Parliament risks tussle with government after approving wage hike for civil servants, despite challenge by Finance Minister
Education and health sectors could see dramatic increase in spending but additional money also proposed for Burma's military
Thein Sein claims multiple reforms under his tenure and for the future, in speech to parliament, with bold claims over health and rights that have yet to be realised
Dec 1, 2009 (DVB), Renowned American economist, Joseph Stiglitz, who was awarded the Nobel Prize for economics in 2001, is due to visit Burma in December to advise the military[…]
Jan 14, 2008 (DVB), Closed circuit television cameras installed at busy traffic junctions in Rangoon have now been removed by the city authorities due to high maintenance costs, said sources.[…]