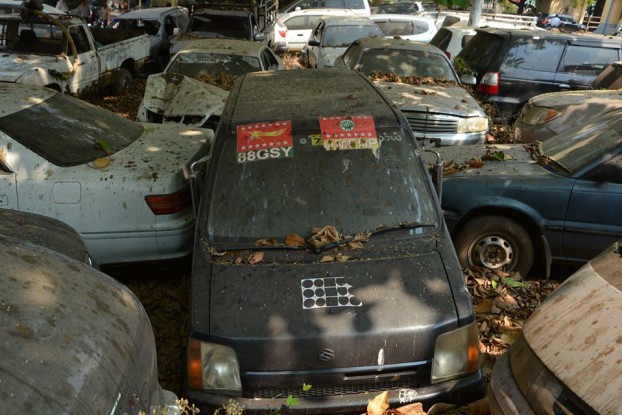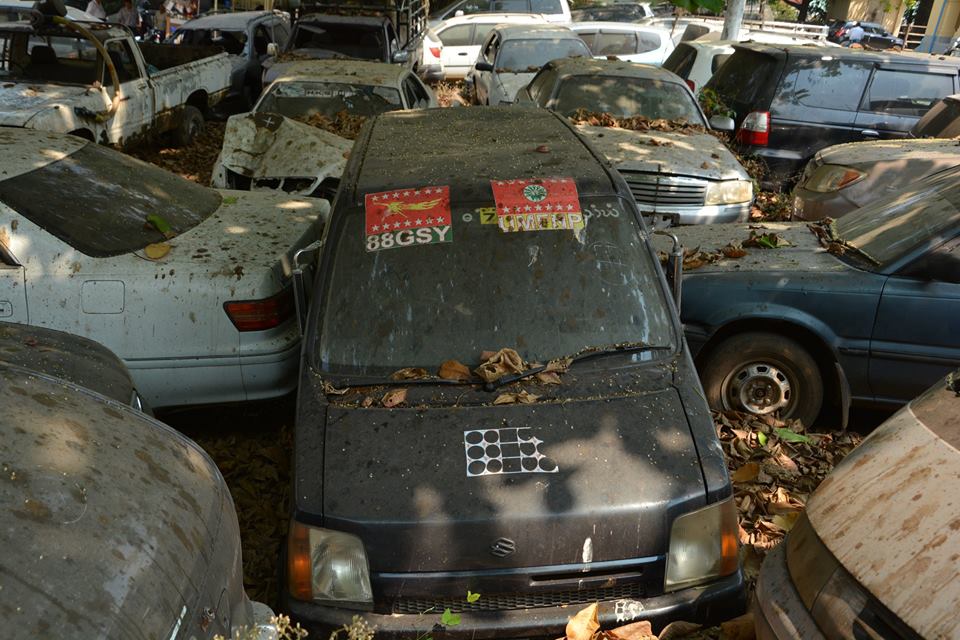 Cars confiscated in Mon State are to be redistributed to government agencies.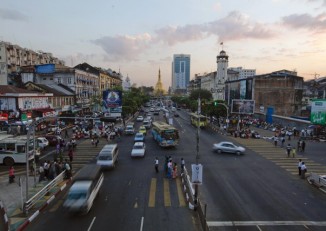 Road fatalities are expected to double in Burma unless effective road safety measures are implemented.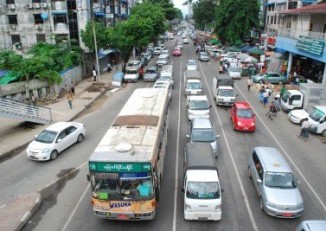 Traffic police attributed the accidents in most part to human error, including reckless driving and a general lack of understanding of traffic rules.
More

Since the Burmese government started allowing new cars to be imported in 2011, many more taxis can be found on the streets of Rangoon. Htay Htay Win is a female taxi driver.

New import laws in Burma have led to a drop in car prices that has made cars affordable for ordinary people, but it is also putting former car dealers out of business.

These cars on a road in Pobba Thiri township near Naypyidaw appear to be rolling uphill – are magnetic forces pulling the car, has gravity has gone wrong or is[…]
Dec 10, 2008 (DVB), Burmese authorities are holding further car auctions today in Rangoon to sell unregistered vehicles which have been seized from their owners, but there is little interest[…]
Nov 27, 2008 (DVB), A recent auction of confiscated cars in Mandalay has been criticised by locals as many of the vehicles had already been sold cheaply to friends of[…]