Interview Kachin Lead Story News Peace Process

In an exclusive interview with DVB, KIA heavyweight Gen. Gun Maw, says that the peace process has stalled due to the Burmese government's disingenuous tactics.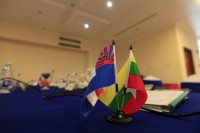 The representatives of the 56 political parties are now scheduled to meet with other political parties that were not included in the Drafting Committee, the NLD being the most noteworthy.

Wirathu, a Buddhist monk notorious for anti-Muslim hate speech, led a crowd of protesters in Mandalay on Wednesday.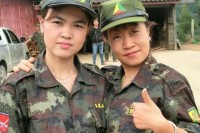 Shan armed groups and political parties wrap up a meeting in Bangkok designed to craft a common vision to the peace process and elections.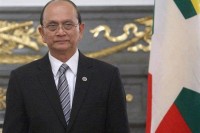 Several politicians reacted negatively to President Thein Sein's monthly radio address on Wednesday—but not to his words about terrorism, to a suggestion he may postpone the election.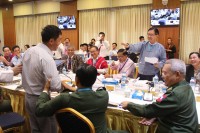 Photographs from: fighting in Myawaddy between Burmese government forces and Karen rebels; a Mandalay village is buried in silt following flooding; Mickey and Minnie come to town; and a light-hearted moment during ceasefire talks in Rangoon.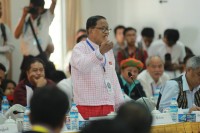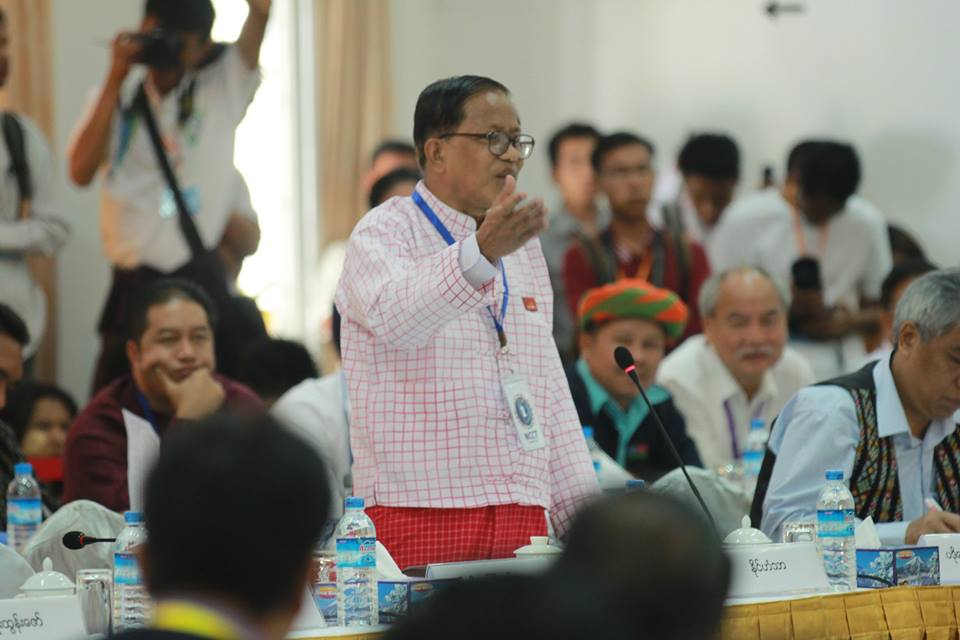 Burma's ethnic minorities will never cede from the country, providing their rights are respected and a genuine federal union established, NCCT leader said.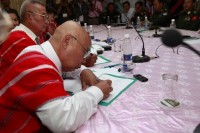 "We would like to see a reconciliation because we cannot attain federalism with Karen people alone. All ethnic groups have to work together if we are to be successful."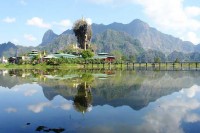 The ninth session of the Karen State parliament drew to a close on Thursday with the passage of two new laws, according to Karen State Transport Minister Saw Khin Maung Myint.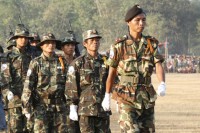 Chairman of the ethnic bloc says it will reserve two leading positions for representatives of the Karen Nation Union despite the Karen group walking out of the UNFC conference in Chiang Mai on Sunday.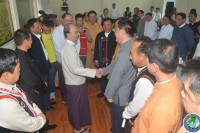 Burmese president discusses ceasefire and development issues with Wa, Mong La and Shan State Army North leaders in Naypyidaw.

Watch today's top stories with Angus Watson.

Ethnic and government negotiators report positive steps taken during Rangoon peace talks.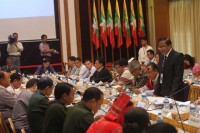 The Burmese government is still refusing to share the framework it proposes for conducting political dialogue with ethnic armed groups following the signing of a ceasefire agreement.

Watch today's top stories with Angus Watson.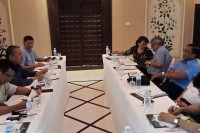 A Myanmar Peace Centre spokesman said they discussed the issue of federalism with the ethnic armed group alliance Nationwide Ceasefire Coordination Team when they met in Chiang Mai this week.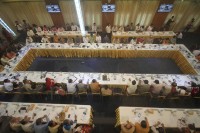 Burmese govt negotiator makes the call following an agreement to facilitate political dialogue with armed minorities within 90 days of the signing of a nationwide ceasefire.

Watch today's top stories with Angus Watson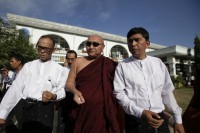 Watch today's top stories with Helen Regan.


Watch today's top stories with Helen Regan.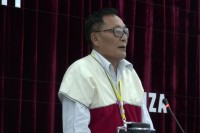 Abel Tweed, who is chairing the last day of ceasefire talks in Laiza, said on Monday that the ethnic alliance was "hoping for the best, but would also prepare for the worst".