Lead Story Natural Disasters News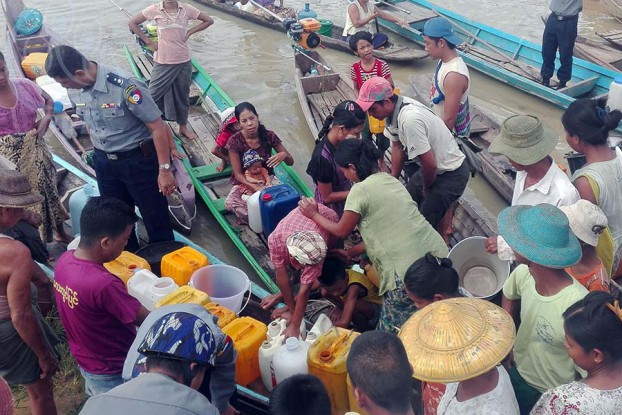 Villagers in Sagaing Division are finding it more difficult to find safe drinking water amid flooding along the Chindwin River.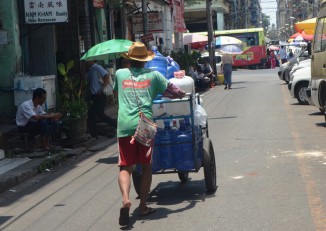 Rising demand for purified drinking water has led to a proliferation of brands — some unlicensed and lacking hygiene standards.
Residents from drought-ridden Dala Township receive clean drinking water, which was piped across the river from downtown Rangoon.
More

Parents in Irrawaddy Division are refusing to send their children back to school after authorities failed to prosecute anyone for poisoning the children's drinking water.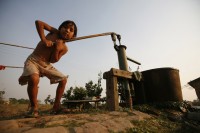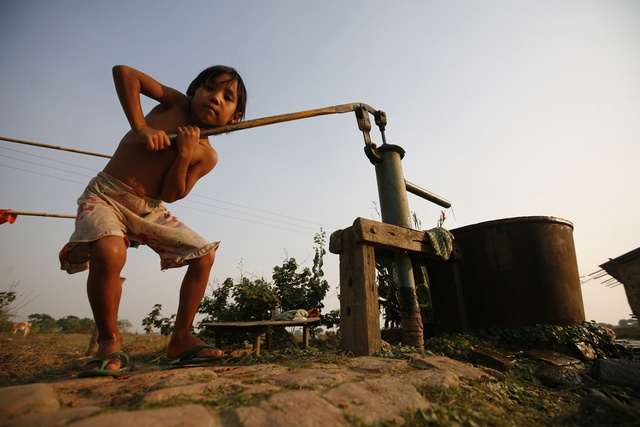 An NGO has begun an emergency import of potable water to village tracts in the area around Mount Popa in Mandalay Division where wells have yielded water contaminated by disease.

Thabyaw lake in Mandalay division is being contaminated from pesticides and overuse, causing the villagers to contract diseases such as hepatitis.

Bill and Hillary Clinton's daughter, Chelsea Clinton with the Director of P&G's Children's Safe Drinking Water Programme, Dr Greg Allgood visit Gway Dauk Chaung village in Panthein township, to mark[…]