Burma passed the ASEAN leader's baton to Malaysia on Thursday.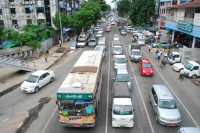 The price of imported vehicles has rapidly declined as a result of the Burmese government's "car slip" scheme, causing concern among dealers who are incurring major losses on import duties.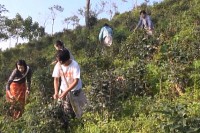 Burma's famous green tea salad, lahpet, is soon to be marketed to Japanese consumers. A Tokyo-based firm is seeking Burmese tea cultivators to import fresh leaves.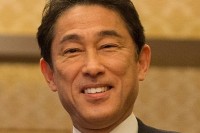 Japanese Foreign Minister Fumio Kishida pledged 10.5 billion yen (US$102 million) in loans to his Burmese counterpart, Wunna Maung Lwin, on Saturday to improve the country's communications infrastructure.

Watch today's top stories with Helen Regan.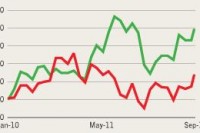 Burmese currency remained stable, SMEs assessed for loan eligibility, mobile access increases as Ooredoo issues affordable SIM cards, and gas exports to China keep a slow but steady pace to CNPC, the world's fourth-richest company.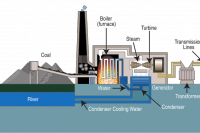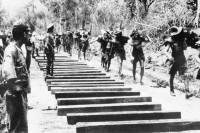 Hundreds walked the notorious Hellfire Pass on Friday to commemorate Australian soldiers conscripted to build Japan's "Death Railway" from Bangkok to Rangoon during WWII.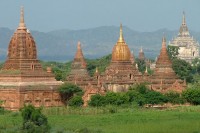 Japan's extensive development portfolio in Burma has reached the tourist capital of Bagan, with a 10 April agreement to help develop tourism infrastructure over the next three years.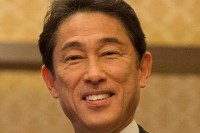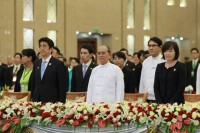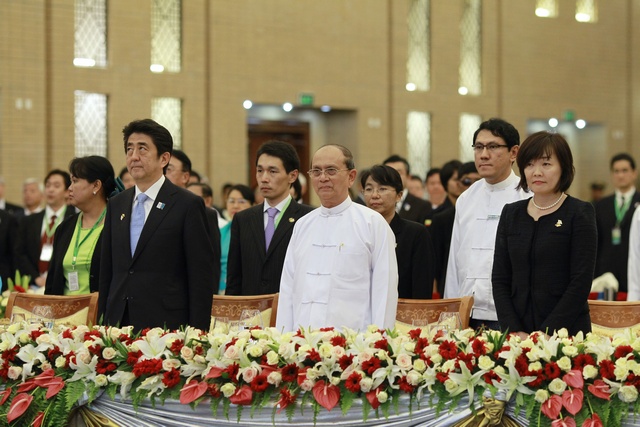 Japanese Foreign Minister Fumio Kishida arrived in Burma on Sunday for two days of talks, where an announcement of further aid is expected to underscore the already strong bilateral relationship.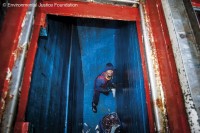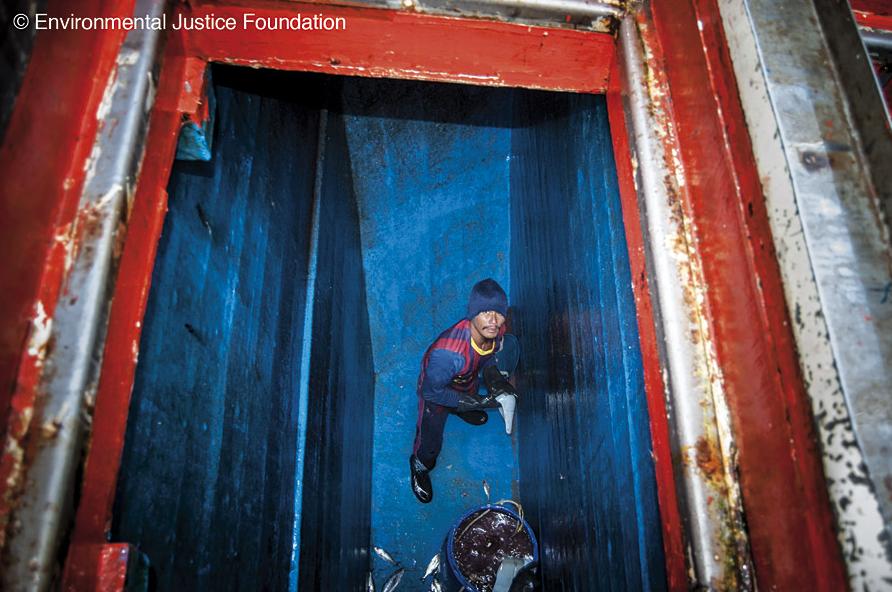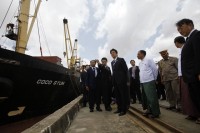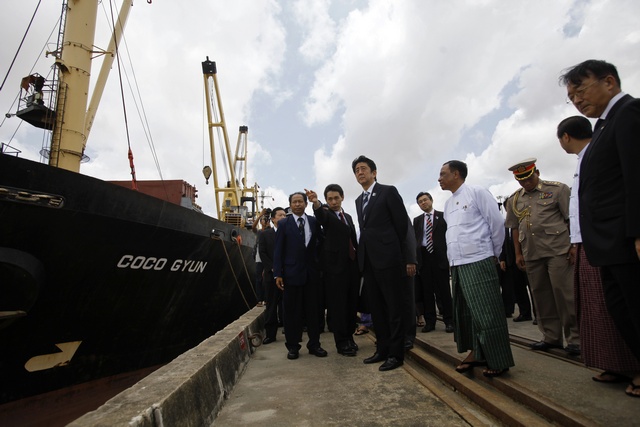 Japanese auto giants Suzuki and Toyota are among the bidders for parts and manufacturing facilities at the Thilawa Special Economic Zone near Rangoon, said Burma's investment commission.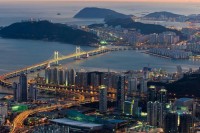 Myanmar Airways International launched its first charter flight from Pusan, South Korea, to Rangoon on Friday.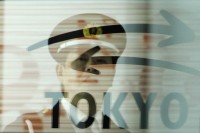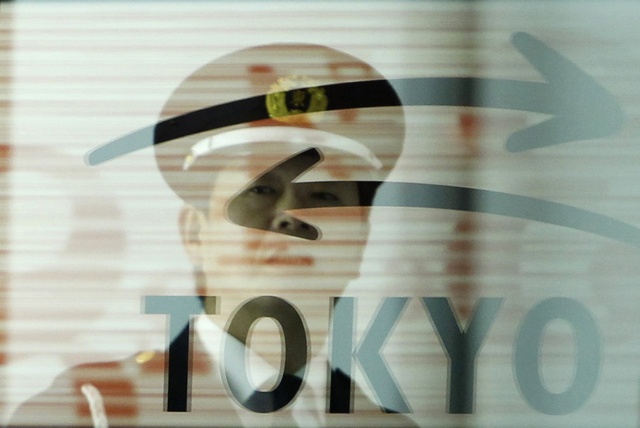 The push to set up a stock market in Burma by 2015 is falling behind schedule, hit by a shortage of manpower and know-how.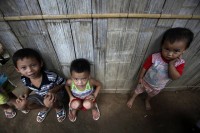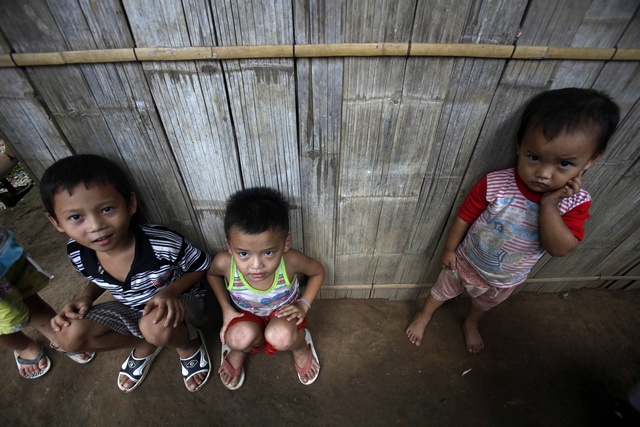 The nearly $100 million is part of a $500 million development package pledged by Japanese Prime Minister Shinzo Abe last year when Tokyo also agreed to forgive some $3.7 billion in debt owed by Burma.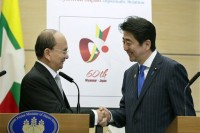 The treaty calls for Japanese investors to receive the same protections as other foreign investors in terms of export and technology transfer regulations.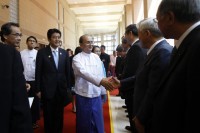 Japanese Premier Shinzo Abe plans to pledge 60 billion yen (US$580 million) in loans to Burma, chiefly to help it build infrastructure, at an upcoming summit with President Thein Sein, a Japanese government source told Kyodo News.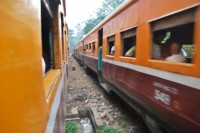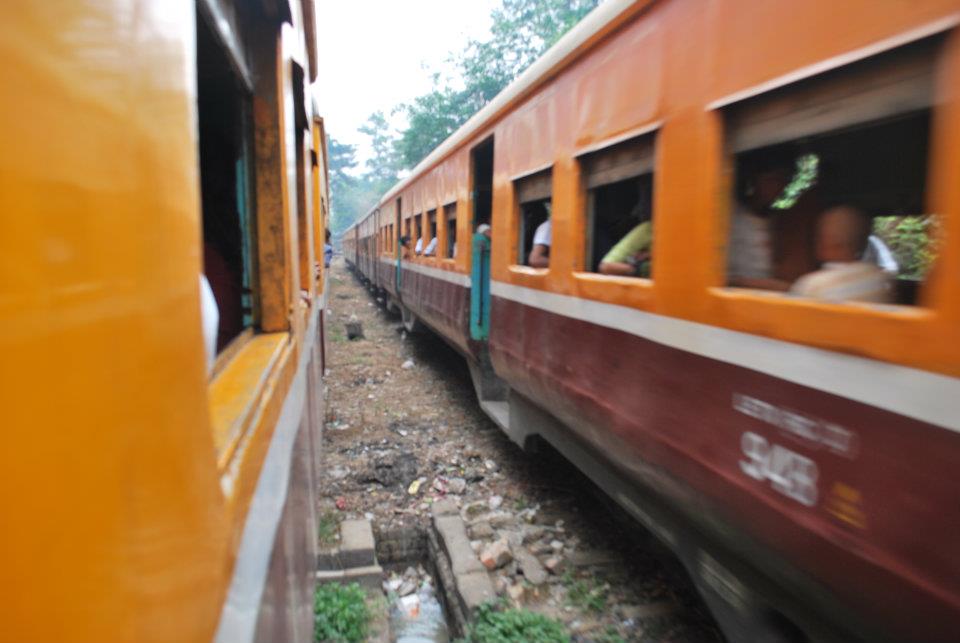 Japan and Burma are looking to build upon their historical relationship on railways cooperation with both premiers scheduled to discuss the topic at an upcoming Japan-ASEAN summit in December.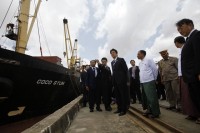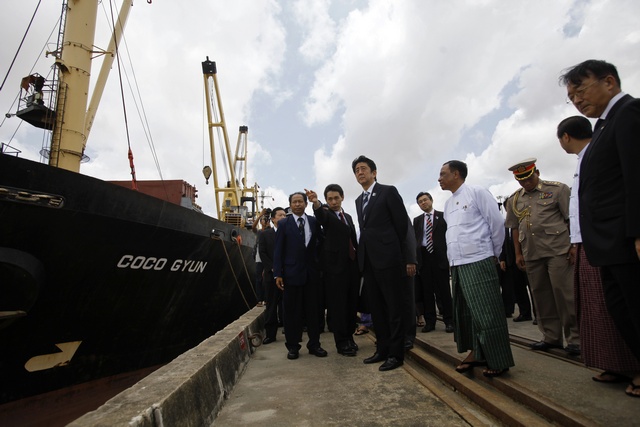 Japan's approach to foreign investment, characterised by poor transparency and an indifference to human rights, is becoming a threat to Burma's fragile reform process.