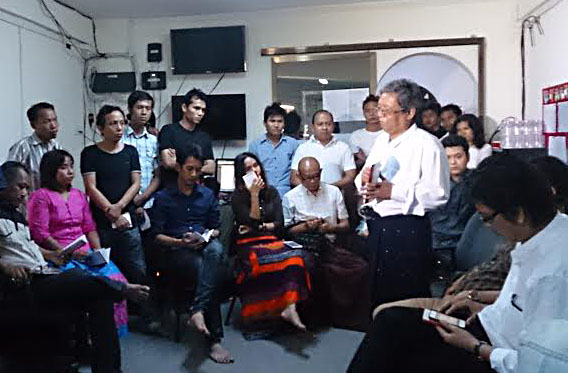 Burma's media community is divided over whether to back the country's government-sponsored Press Council or to push for further reforms.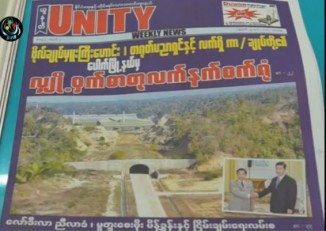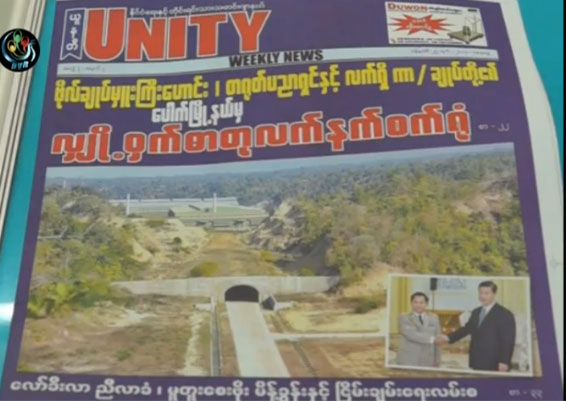 A final appeal against the verdict for five Unity Weekly journal employees — who were sentenced to ten years in prison with hard labour in July — was submitted to Magwe regional court on Thursday.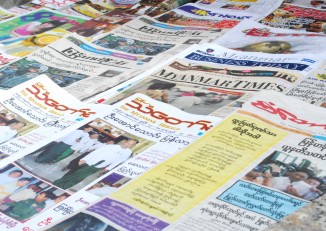 A case filed against more than 50 journalists in mid-July for a demonstration demanding greater media freedoms has been dropped, according to Rangoon's Kamayut Township police.
More

Five employees of the now-defunct Unity Weekly journal have each been sentenced to ten years in prison with hard labour after being convicted of revealing state secrets.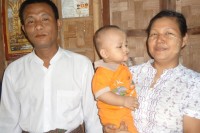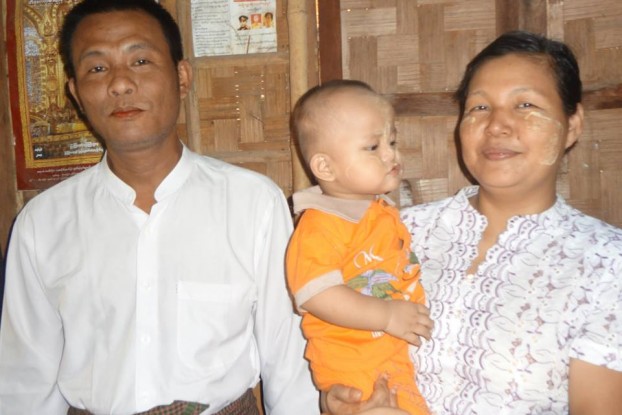 An appeal by DVB reporter Zaw Pe, sentenced to one year's imprisonment in April on charges of trespassing and disturbing a civil servant on duty, took place on Tuesday at Magwe Divisional Court.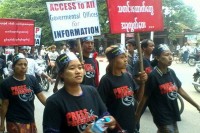 One month after a court in Magwe handed DVB video journalist Zaw Pe a year-long prison sentence, more than 200 protestors took to the streets of the central Burmese city to stage an unauthorised demonstration in support of press freedom.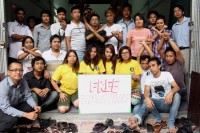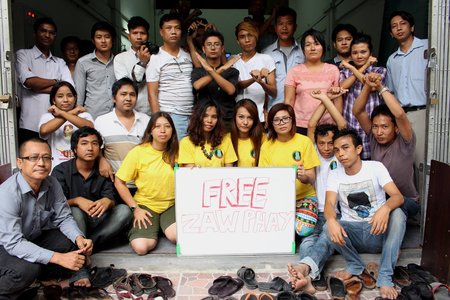 Burma's reporters took to the streets of two cities on Friday to rally support for greater press freedom. About 100 demonstrators amassed in Prome, Pegu Division, while dozens gathered in Mon State capital Moulmein.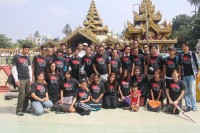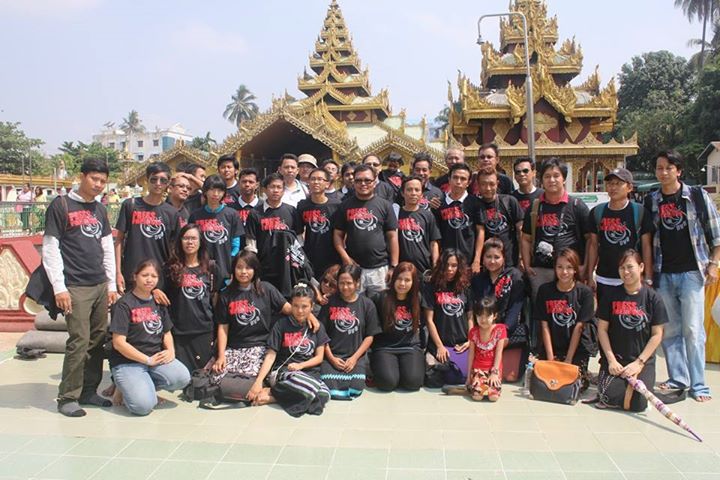 Fellow DVB staff in Rangoon, wearing matching black t-shirts, and carrying placards calling for the release of journalists and greater press freedom, gathered at the east gate of Shwedagon Pagoda in a prayer session.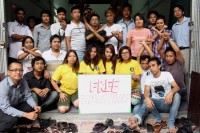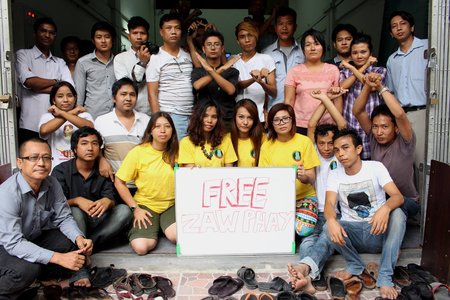 The US and British embassies speak out, as do other members of the international community, against the jailing of a DVB reporter and an apparent ongoing government policy of backsliding on media reform.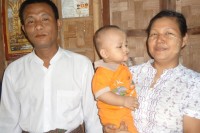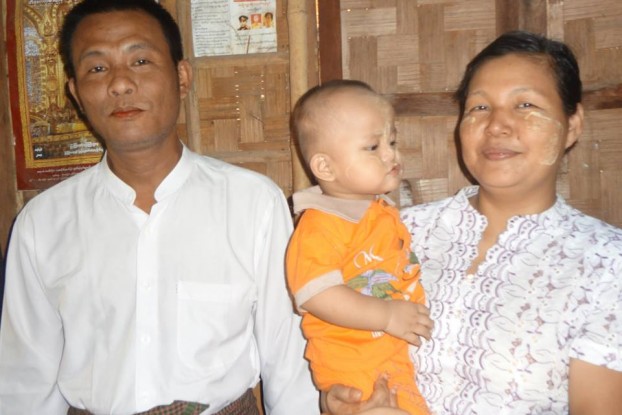 Zaw Pe, a reporter for the Democratic Voice of Burma (DVB), was sentenced to one year imprisonment on Monday by a court in Magwe after being found guilty of "trespassing" and "disturbing a civil servant on duty".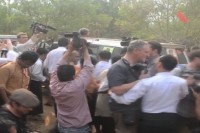 Burmese authorities have introduced new visa regulations for foreign correspondents as of early February, limiting foreign journalists to one month visas, instead of the previous three month stay.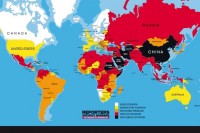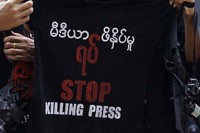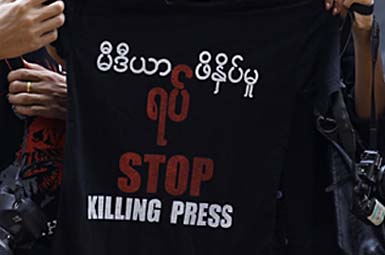 A bid by journalists and activists in Mandalay for permission to protest against the detention of reporter Naw Khine Khine Aye Cho was rejected by local police on Sunday.