Communal Violence Lead Story News Religion Video

A mosque, a home and a shop were vandalised as mob violence broke out again in central Burma on Saturday.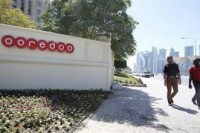 A Rangoon monastery is holding an anti-Ooredoo event on Saturday to boycott the Qatar-based company.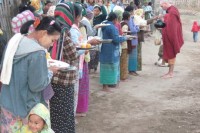 Proposed interfaith marriage laws reveal the link between ethnic sectarianism and gender inequality in Burma, writes Dr Nyo Tun.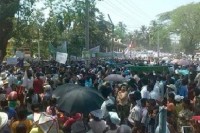 The All Myanmar Islam Association has issued census directives to the country's Islamic population as Rohingya classification remains a contentious issue.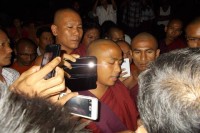 Nationalist monks forced the abandonment of an NLD-organised literary festival in Rangoon on Wednesday, unhappy with Muslim speakers on the bill.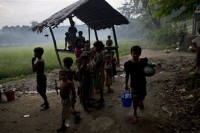 The Burmese government denied on Friday that a Buddhist mob ripped through a town in an isolated strife-torn corner of the country this week, attacking Muslim women and children. Villagers and a rights group said more than a dozen people may have been killed, and that hundreds have fled.

Seven Muslim men, including a minor, were sentenced to jail on Tuesday for the murder of a monk, whose death allegedly sparked a wave of religious riots across central Burma[…]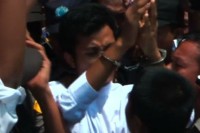 The lawyer of an Arakanese student activist, who is standing trial in Rangoon for sedition and inciting religious hatred, has slammed authorities for prosecuting his client without sufficient evidence

Muslim residents living on the outskirts of Rangoon fear for their safety after one man was killed in a fresh outbreak of anti-Muslim violence in Oakkan township on Tuesday.

At least thirteen children have been killed in a fire at an Islamic school in Botahtaung township, Rangoon in the early hours of Tuesday morning. Reports suggest the fire was[…]

Residents living on the outskirts of Burma's capital say they are still worried about security after anti-Muslim violence over the weekend.

Residents in Thaketa township are stunned after an angry mob attacked a local Muslim school and several businesses on Monday night. Locals say people get along well with each other[…]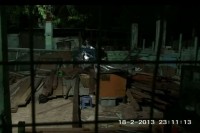 A local Burmese community has been left terrified after an angry mob of 300 Buddhists viciously attacked a Muslim school and several businesses in a suburb outside Rangoon earlier this week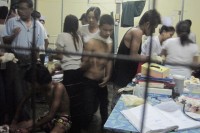 Muslims rallied in Rangoon today as state media outlets issued reports asking for calm as the government investigates a sectarian attack that killed ten people in Arakan state on Sunday
Racial profiling of Muslim babies by Burmese government entails ban on children born out of wedlock obtaining travel documents
Muslims in Arakan state allowed to travel outside of their designated regions after decades of tight state-enacted restrictions
Observers claim the government is looking to secure Rohingya votes prior to elections this year, despite confusion still surrounding their long-term status
Oct 27, 2009 (DVB), Burma's military government "frequently" abuses the right to religious freedom for the country's myriad ethnic and religious groups, an annual US government report states. The regime[…]
July 30, 2009 (DVB), Around 40 Muslims in western Burma were detained for allegedly ransacking a local immigration office after officials there assaulted a local Muslim man for not paying[…]
Mar 13, 2009 (AP), The UN refugee agency said Thursday it would increase its focus on areas of Myanmar from which Muslim migrants have recently fled. The announcement came after[…]
Jul 31, 2008 (DVB), The All Burma Federation of Student Unions has criticised the treatment of ten Muslim student activists who have been sent to hard labour camps for their[…]