Precision and nerves of steel is a recipe for success in archery, something that Burma turned out to possess. The Burmese Paralympic archery team led the charts for men's compound archery on Thursday, at the Para Games.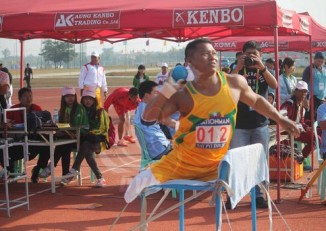 Indonesia leads the medal chart with 11 golds, 10 silver and 13 bronze after the first full day's competition at the 7th ASEAN Para Games being hosted in Burma.
After the success of the SEA Games, Burma is now preparing to host the ASEAN Para Games for the first time ever. With only a few days until the opening ceremony in Naypyidaw, the teams were more than ready.