Latpadaung Lead Story Natural resources News Protest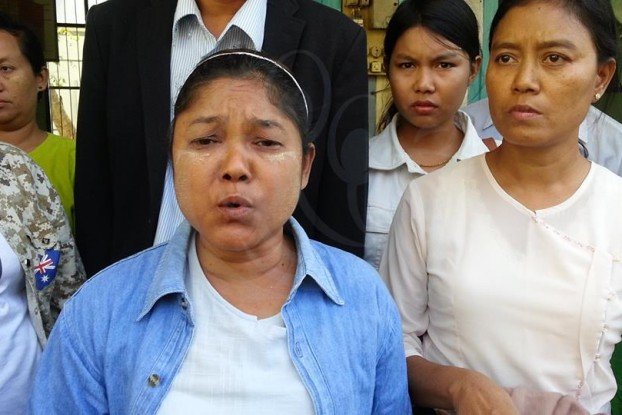 Activist protesting arrest of Phyu Hnin Htwe sentenced in Mandalay.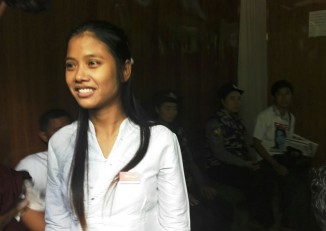 Phyu Hnin Htwe, an ABFSU member and student at Mandalay's Yadanabon University, walked free from a Sagaing Division courthouse after kidnapping charges against her were dropped.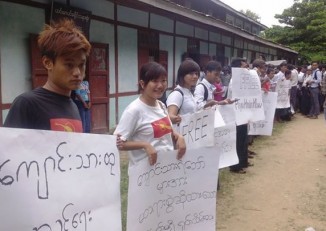 Dozens of protestors gathered outside Sagaing Division's Yinmarpin district court on Tuesday to demand the release of a student activist on trial for her alleged involvement in the kidnapping of two Chinese workers in May 2014.