DVB Debate Lead Story News Video
In this week's episode of DVB Debate, the panel questions the government's motives for annulling white cards, and ponders what is next for former holders within the persecuted Rohingya minority.
Buddhist nationalists in Magwe division have become the latest to march in support of the controversial Interfaith Marriage Law.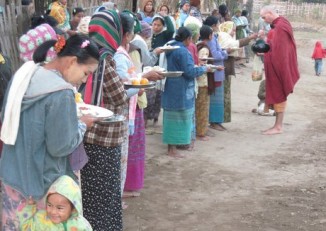 Proposed interfaith marriage laws reveal the link between ethnic sectarianism and gender inequality in Burma, writes Dr Nyo Tun.
More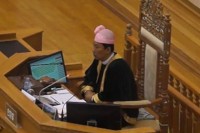 Burma's Parliament Speaker Shwe Mann urged relevant ministries to draft laws governing the protection of national race and religion during Thursday's assembly. Four laws have been proposed to oversee religious conversion, marriage and population.

112 enthusiasts took part in the "Mandalay Hill Bike Challenge 2" on the 25th of December. The competition included different biking events such as cross-country and downhill.

Ko Naung is the 2011 champion of the Kawasaki Stunt King biking competition, and at this year's competition, the Burmese biker ended in fourth place.