Lead Story Mandalay Division News Religion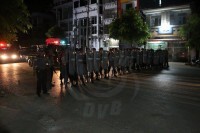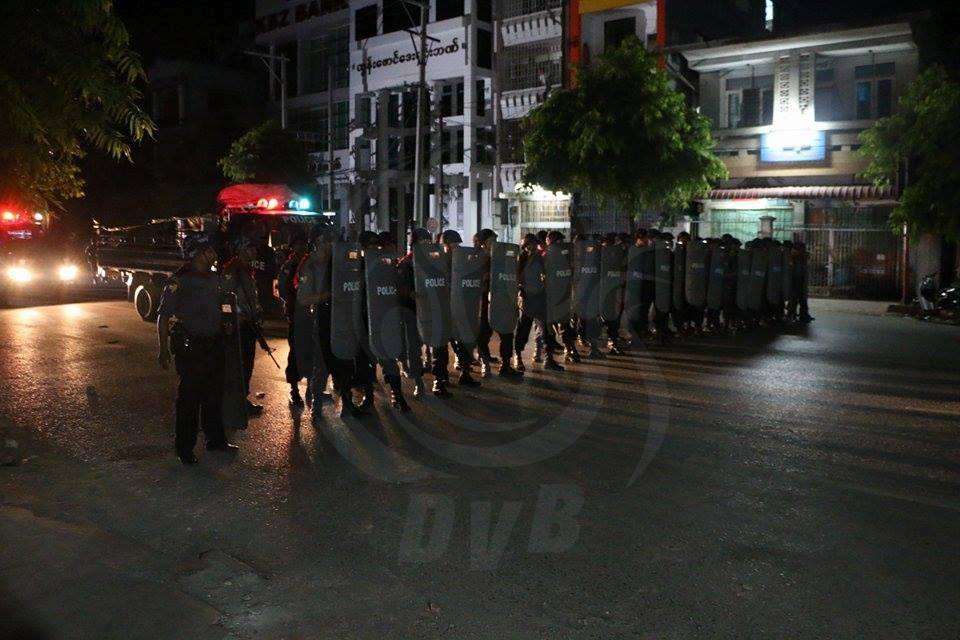 Four more people were arrested on Friday night, while authorities extended curfew to include a seventh township in Mandalay Division.

The All Burma Monks' Union say Buddhist monks at the scene of riots in Mandalay on Tuesday night had helped diffuse the situation, not enflame it.

DVB spent a day with 11 year old mahout, Nga Sint, and his two Asian elephants, as he works all day to find enough food to feed the giant beasts and then uses them in ordination ceremonies.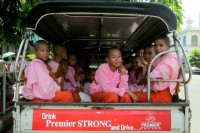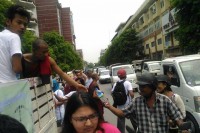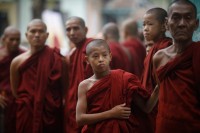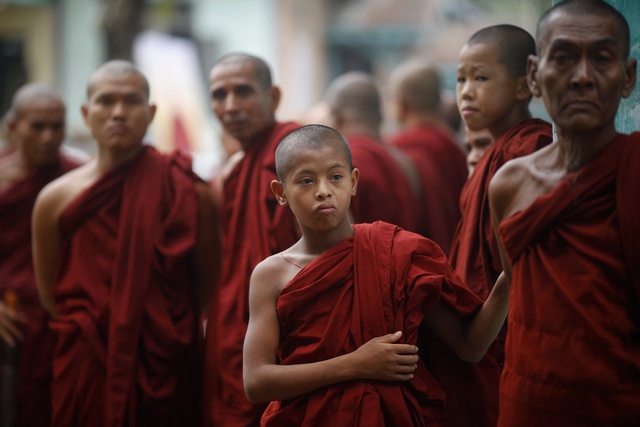 More than 20 monasteries have been sued by Naypyidaw Council Ministry of Religious Affairs for refusing to relocate after property was deemed forest land by authorities.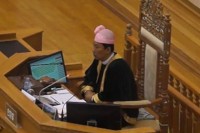 Burma's Parliament Speaker Shwe Mann urged relevant ministries to draft laws governing the protection of national race and religion during Thursday's assembly. Four laws have been proposed to oversee religious conversion, marriage and population.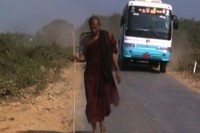 Ashin Sekeina, a Buddhist monk from Arakan State capital Sittwe, has just completed his pilgrimage to Mrauk U, a 100-plus mile journey by foot in the name of peace and regional development.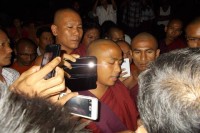 Nationalist monks forced the abandonment of an NLD-organised literary festival in Rangoon on Wednesday, unhappy with Muslim speakers on the bill.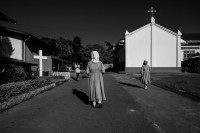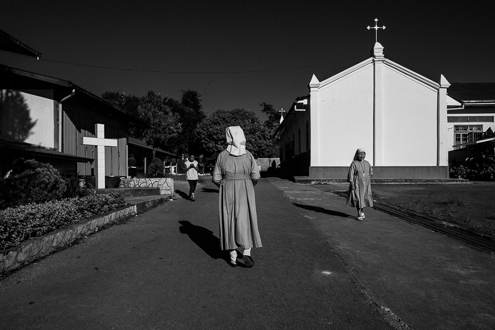 The 2014 census is a huge undertaking for Burma's government, who insist they have the cooperation of all. The ICG say questions on religion and ethnicity are potentially 'divisive', they may have trouble just getting an answer.

The second season of DVB Debate begins with a discussion about whether there should be more separation between religion and the state. On the panel: writer Ye Naing Moe, politician Yan Kyaw and U Sein Win Aung, Treasurer of the Shwe Dagon Pagoda.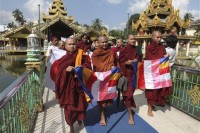 Malaysian officials urge Burma to take stronger actions to prevent the persecution of Muslims and to bring perpetrators to justice. Malaysia's Foreign Minister, Anifah Aman, made the comments during the[…]

Burma's Deputy Information Minister Ye Htut attended the 'Preventing Hate Speech in Myanmar: Divergent Voices in a New Democracy' forum in Rangoon on Friday. After the forum, Ye Htut said[…]

Seven people share their thoughts on the proposed draft marriage law that would see restrictions on interfaith marriages. The law demands that any Muslim man, who wants to marry a[…]

Over 100 Burmese migrants return to Burma from Malaysia, after clashes in Kuala Lumpur's suburbs in the last month left at least four Burmese dead.

A prominent democracy advocate urged Buddhist leaders not to use religion as a context for escalating tension in society.

About 200 senior Buddhist monks met at a monastery in Rangoon to discuss ways to end violence between Buddhists and Muslims in Burma. The monks drafted a law that proposed[…]

Buddhist mobs armed with sticks and machetes burned Muslim homes for a second day in Shan state's Lashio on Wednesday, contradicting claims in state media that soldiers and police had[…]

Religious riots have erupted in Shan state's Lashio, after a Buddhist woman was allegedly 'torched' by a Muslim man.

Exiled Tibetan spiritual leader the Dalai Lama on Tuesday called on people around the world to practice religious tolerance.

Three people described what happened when their village was burned during the riots in Oakkan township on Tuesday.

Four religious leaders call for peace after a week of violence between Buddhists and Muslims rocks central Burma.

Residents in Thaketa township are stunned after an angry mob attacked a local Muslim school and several businesses on Monday night. Locals say people get along well with each other[…]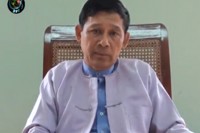 The Union Parliament yesterday approved the president's appointment of Irrawaddy division's parliamentary speaker Hsan Sint as the country's new religious affairs minister
Observers claim the government is looking to secure Rohingya votes prior to elections this year, despite confusion still surrounding their long-term status