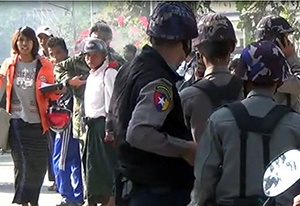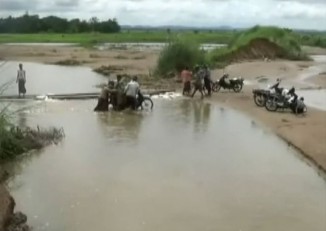 More than 40 square kilometres of farmland in Pegu Division's Thegon Township have been inundated by overflow from a nearby reservoir following heavy rain, according to locals.
More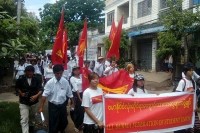 Members of the All-Burma Federation of Student Unions (ABFSU) gathered in Prome, Pegu Division, on 22 May to demand amnesty for a member who was beaten and charged for participating in an unauthorised protest.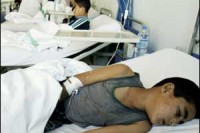 Around 270 people in Pegu [Bago] Division have been hospitalised with food poisoning after eating milk-noodle soup at a Buddhist ordination ceremony in the town of Thegon.