Bank attacked by 'insurgents' in Muse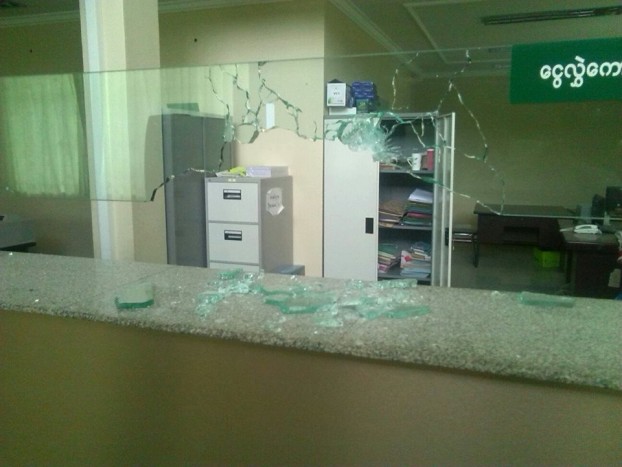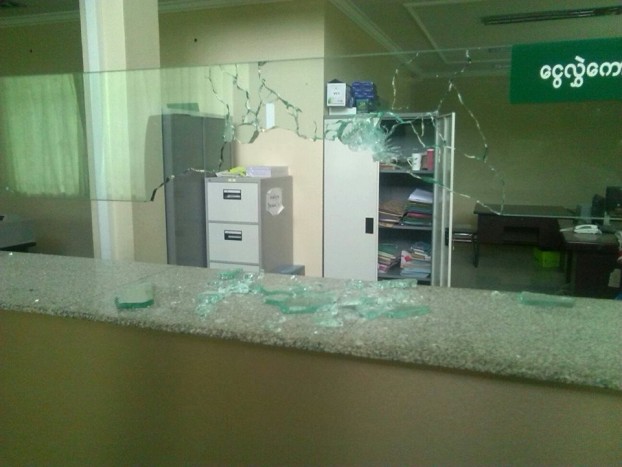 The Burmese military-owned Myawady Bank in the northern Shan State border town of Muse came under fire on Saturday.
Shan State police deputy-commander Col. Aung Myat Moe told DVB that two unidentified gunmen opened fire on the bank in the early hours of 25 April, shattering its windows.
"Two insurgents opened fire on the bank with small arms when their attempt to extort money was unsuccessful," said the senior police officer.
"No one was hurt in the attack as it took place around 3am when the bank was closed. Some glass windows were shattered and bullet holes were found on the walls."
The bank manager, who lives upstairs, and three security guards were unharmed.
The police spokesman rejected speculation of a connection between the attack and the ongoing conflict in the Kokang region. He said several banks in the town had recently received letters demanding money. He said police assumed the attackers belong to this particular group.
The military-owned Myawady newspaper on Sunday reported that "armed insurgents" had on 19 and 20 April sent letters of extortion to banks in Muse, and attacked the building as a threat when their demands were ignored.
Security in the town has reportedly been beefed up while police and a local militia activate a search for the gunmen.