Arakanese armed group offers to provide security in troubled region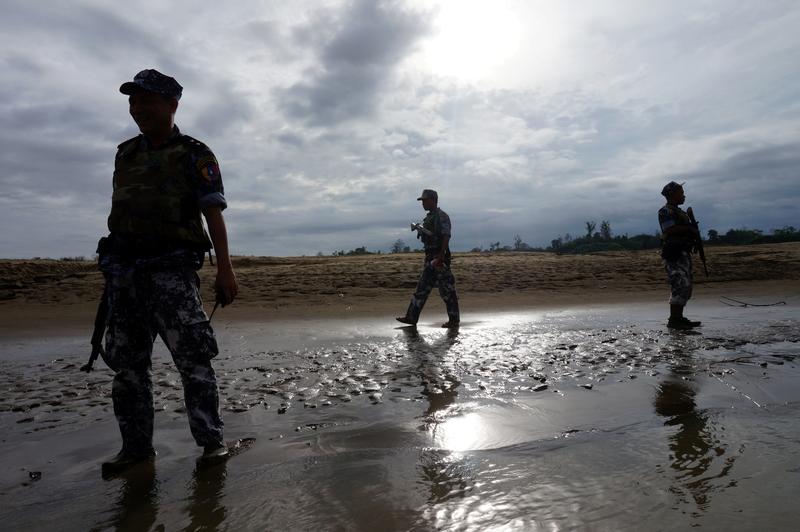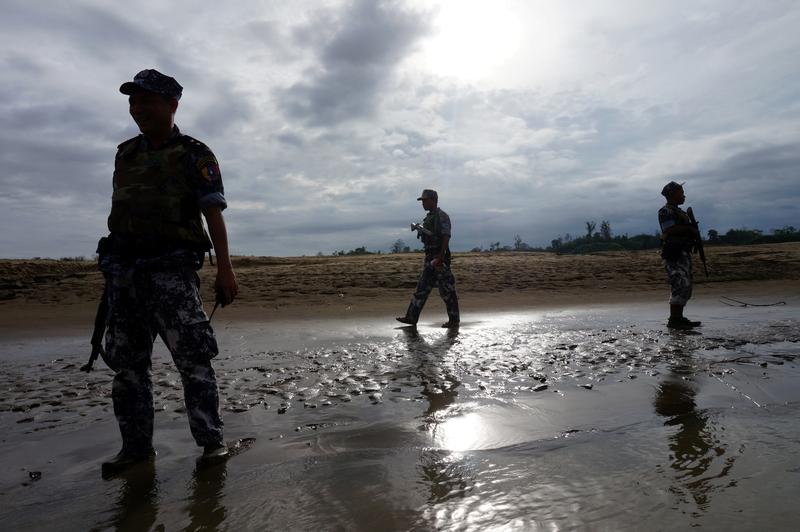 A signatory to the Nationwide Ceasefire Agreement, the Arakan Liberation Party (ALP) ethnic armed group, has offered to assist the Arakan State government in securing its citizens as the western state continues to grapple with unrest.
Speaking following a press conference on Monday, a senior ALP member told DVB that the group had sent a letter offering its protective services to the state-level minister for security and border affairs, with plans to meet the official later this week.
"We want to protect our Rakhine [Arakanese] people because they are really worrying about their safety. The government's security presence has a lot of weaknesses. That's why we want to cooperate with the government, for security," said Khine Aung Soe Than, joint general-secretary of the ALP.
The security situation in northern Arakan State has been in flux since October, when an attack by militants belonging to the Rohingya Muslim minority killed nine police officers. A government counter-insurgency campaign waged in the months since has targeted suspected Muslim militants, but with growing allegations that the Rohingya civilian population has been caught up in these "clearance operations" and subjected to grave human rights abuses at the hands of security forces.
The ALP's concerns, however, appear to concern more recent violence: Last week at least six ethnic Mro — considered an Arakanese "sub-group" — were killed in northern Arakan State's Maungdaw Township. According to the Information Committee of the Office of State Counsellor Aung San Suu Kyi, "terrorists" were responsible, and security forces responding to the violence later came under attack by locals in the Muslim-majority township.
"Some Rakhine people have fled to Sittwe because there is no safety for them in their villages," said Khine Aung Soe Than, referring to the Arakan State capital. "The government's security presence really needs to be increased. Otherwise, the Rakhine and other minority ethnicities will be killed."
Though estimates of the size of Burma's ethnic armed groups vary, the ALP is generally considered to be a comparatively small organisation, with Myanmar Peace Monitor putting its troop strength at 60-100. Khine Aung Soe Than declined to provide a figure when asked about troop strength on Monday.
An ethnic political party with significant influence in Arakan State, the Arakan League for Democracy (ALD), also urged the government to tighten security in the region on Monday, saying the situation had deteriorated to "an alarming level."
Myo Kyaw, a member of the party's organising committee, said ensuring safety and tackling the problems of Arakan State required a unified front among ethnic Arakanese organisations and the Buddhist minority group's peoples.
"It should be solved together by all Rakhine organisations," he told DVB on Monday.