Mekong bloc unites to fight drug trafficking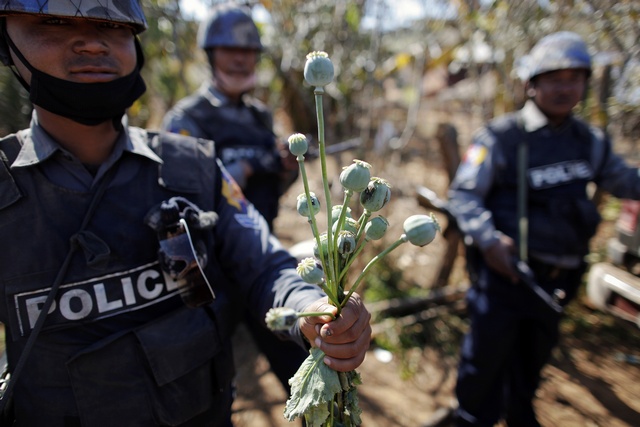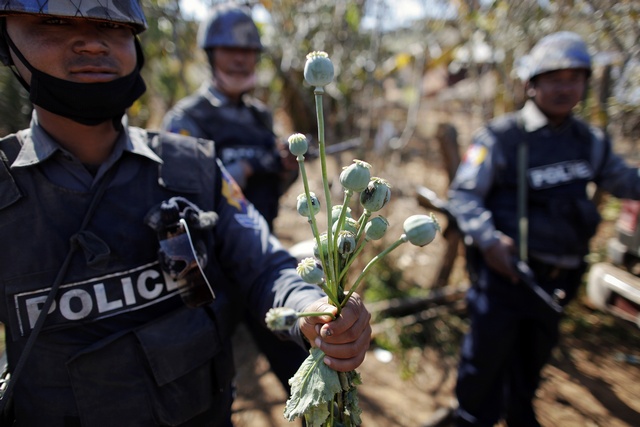 Drug enforcement officers from four countries will be posted to a new centre in Chiang Mai as they look to ramp up the fight against drug trafficking in the Mekong region.
The centre will be based at the Narcotics Control Office Region 5 headquarters, and is due to open around the middle of next month.
Officers from Thailand, Laos, Burma [Myanmar] and China, which share the Mekong's upper reaches, will all be based at the centre as the countries look to boost the exchange of intelligence.
Office of the Narcotics Control Board secretary-general Permpong Chaovalit said the centre was part of the Operation Safe Mekong initiative, which was drawn up by the four countries during a two-day meeting which ended on Friday in Chiang Rai.
He said the initiative would be a significant step towards tackling drug smuggling along the Mekong, which has long been a major channel for traffickers.
"We agreed to set up the centre because we want to see drug authorities from the four countries along the Mekong River working more closely together in terms of information sharing," Mr Permpong said.
He said the first representatives from each country will travel to the facility in the middle of next month once the centre is opened. They will be asked to bring their own information, particularly about drug trafficking routes along the Mekong, to exchange with one another. Sharing this intelligence will allow drug authorities to better formulate strategies to suppress drug trafficking in their own areas, Mr Permpong said.
He said each country will still need to set its own plans and identify operational target areas, but they will now have to coordinate a wider drug suppression strategy with each other.
Mr Permpong said Thai authorities would ask their counterparts to help track down fugitive drug suspects who have fled from Thailand to Burma, Laos and China. Authorities from the other three countries would also ask Thai officials to help arrest fugitives who have fled to Thailand, he added.
"More than 30 percent of drug trafficking [in the region] takes place along the Mekong River," Mr Permpong said. "It is urgent for authorities to stay on top of the fast-evolving drugs situation."
He said Burma has deployed a number of officials to Tachilek township in the country's Shan State over the past year. The town is believed to be a key transit point in the drug trade along the Mekong.
Many drug production facilities are also believed to be based in Shan state.
Mr Permpong said the deployment of authorities to Tachilek shows Burma is putting in greater efforts to fight against the spread of drugs.
This article was originally published in the Bangkok Post on 14 December 2014.