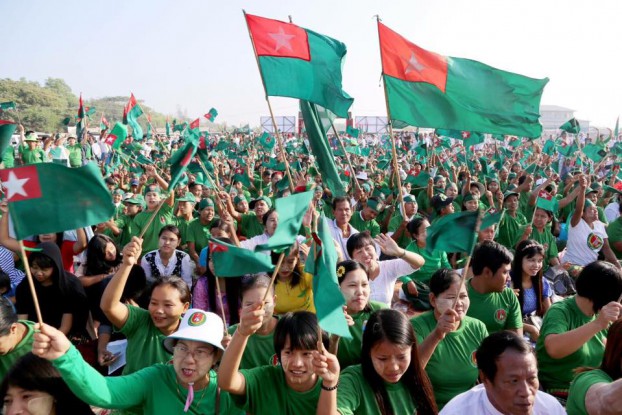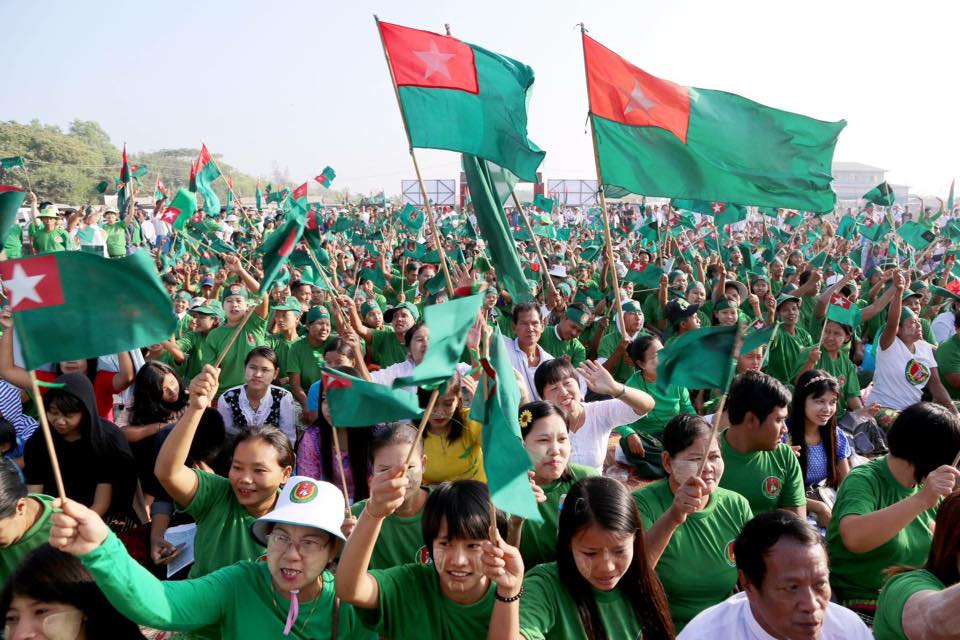 The USDP said Win Htein should take responsibility for his "heedless remarks", while the military also lambasted the NLD veteran.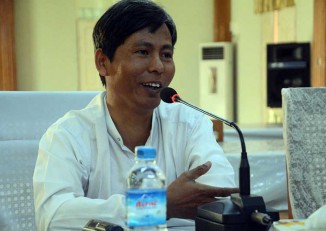 The move comes shortly after the AMRDP had released a statement refusing to recognise a "unification committee" representing both political parties.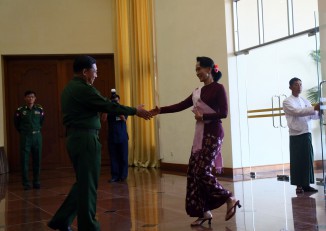 The issue of how far to go in reaching out to former foes from nearly half a century of military rule may prove one of the first faultlines to emerge within the NLD.
More

Aung San Suu Kyi's party is pushing the slogan 'Time for Change' in Burma. Volunteers in their leader's electorate say that change begins at home.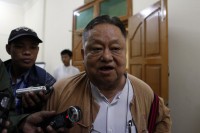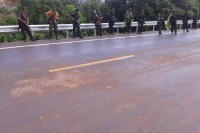 Some ten thousand Karen would-be voters have been disenfranchised after Burma's election commission announced that 102 villages in Burma's east are too dangerous for polls to go ahead.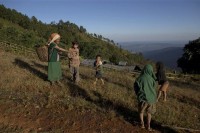 Out of a total population of 480,000, only 262,000 names appear on voter lists. Authorities blame media and CBOs for not informing the public.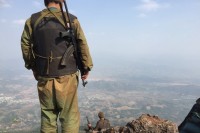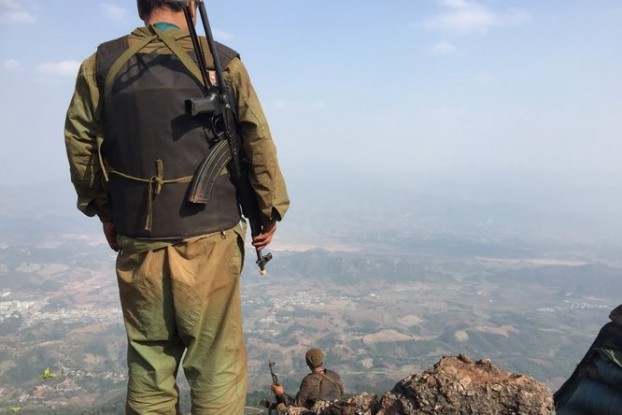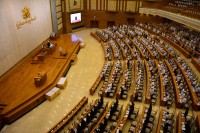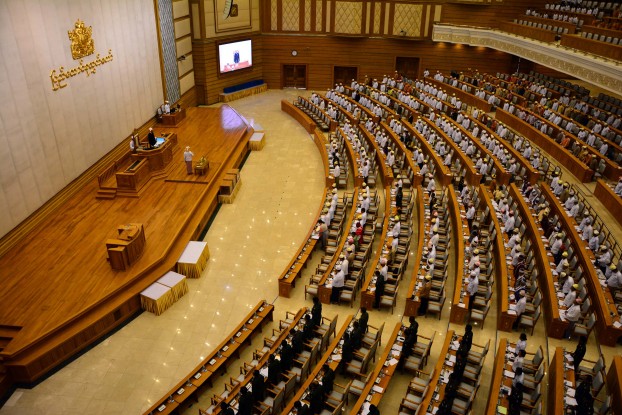 UEC chairperson Tin Aye confirmed that parliament missed the deadline to change to proportional representation.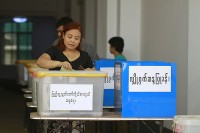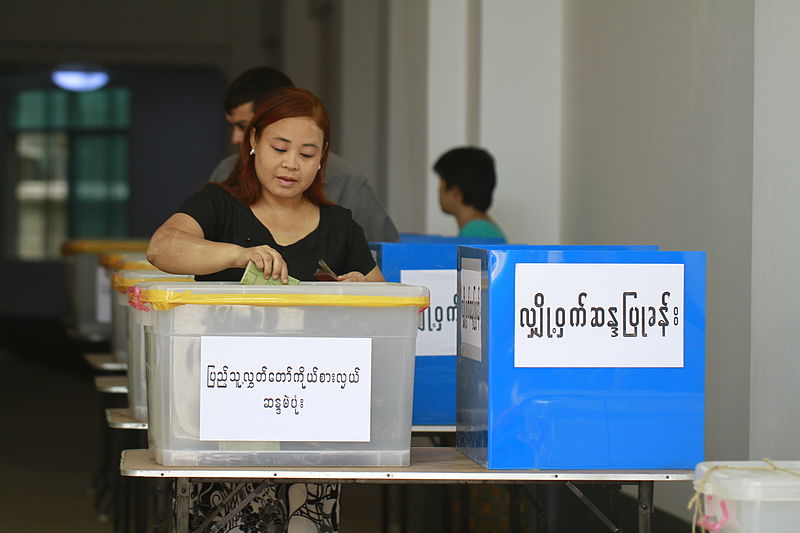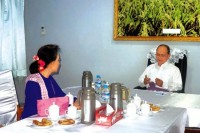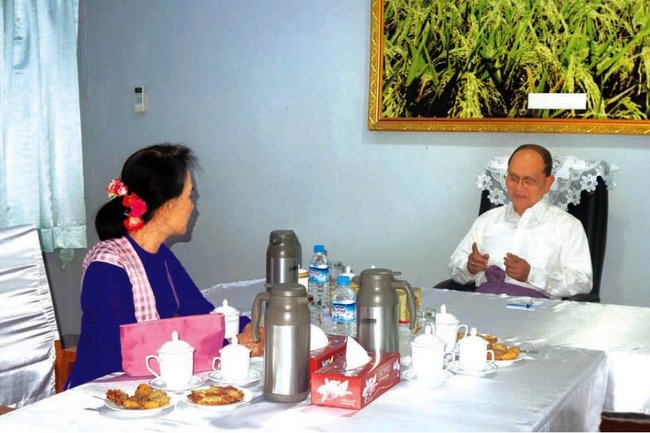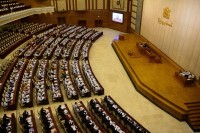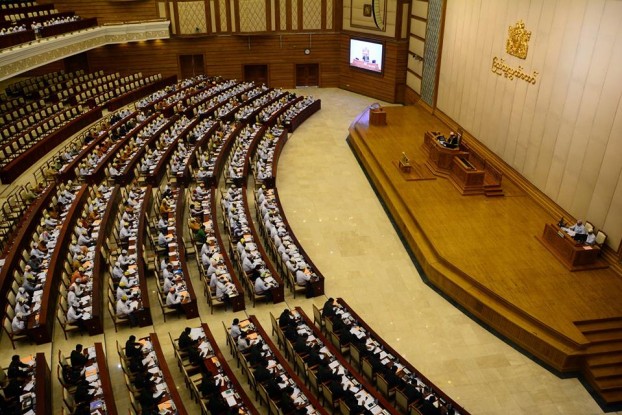 Naypyidaw has advised that non-citizens will have their white cards expire on 31 March 2015, despite a parliamentary decision to allow holders to vote in an upcoming referendum.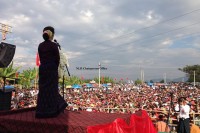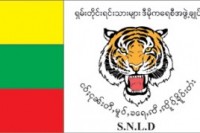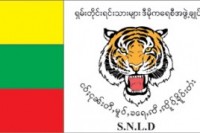 Some 5,000 members of the Shan Nationalities Democratic Party (SNDP), including 12 MPs, have defected to the Shan Nationalities League for Democracy (SNLD) since the beginning of this year.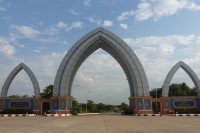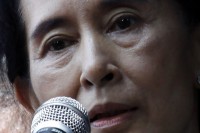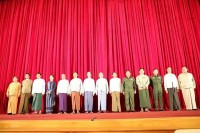 Aung San Suu Kyi was disappointed by today's quadripartite meeting between the Burmese government, parliament, military and political parties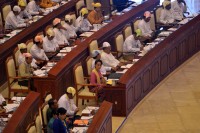 Burmese President Thein Sein on 30 September signed into law a second amendment to the Political Parties Registration Law stating that only Burmese citizens are allowed to form political parties.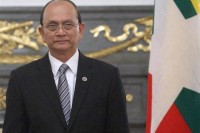 Several politicians reacted negatively to President Thein Sein's monthly radio address on Wednesday—but not to his words about terrorism, to a suggestion he may postpone the election.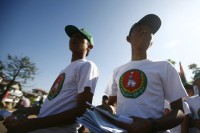 A USDP spokesman rejects reports that Burma's ruling party was involved in axing this year's by-elections, but said that he believes the decision to cancel polling was "sensible".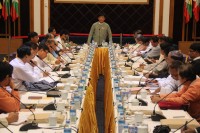 This year's by-elections have been cancelled because the period for campaigning would take place too close to that of the general elections in 2015, Burma's Union Election Commission Chairman Tin Aye says.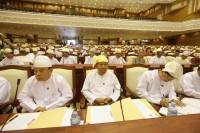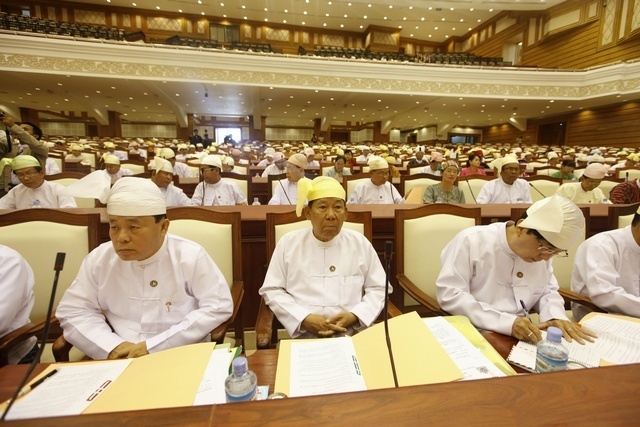 Burma's upper house of parliament voted on Tuesday to discuss switching to a proportional representation (PR) voting system. The issue is likely to take the floor within the next week during the current session of parliament.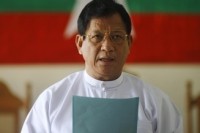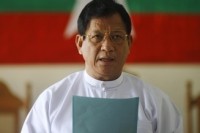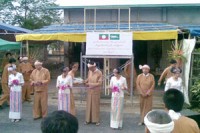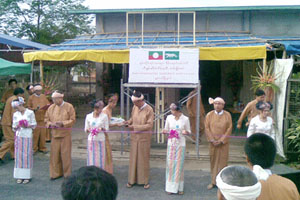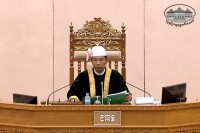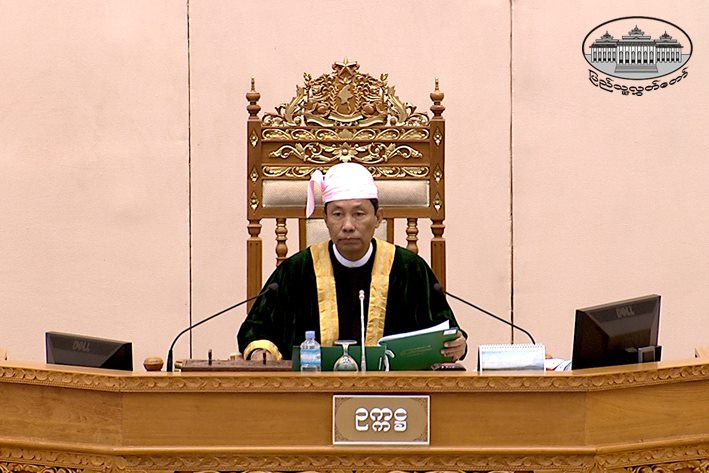 Shwe Mann asks the Committee for Implementation of the Amendment of the Constitution to review the vote plus referendum requirement for constitutional change, insists that all changes must be finalised six months from 2015 election.