The defence team say Patrick Kum Jaa Lee is suffering from asthma attacks in prison, where he has been held for over a month.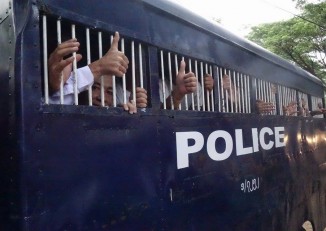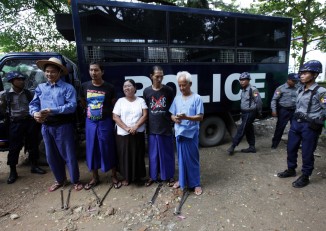 Five activists previously sentenced to prison after a protest Rangoon last year, are sentenced to four months each in prison by the Ahlone township court.
More

Eight months into a 13 years and four months prison sentence, veteran activist Htin Kyaw is showing signs of mental strain.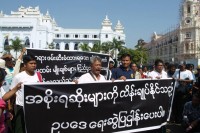 An amendment to the Peaceful Assembly and Peaceful Procession Law has been voted on in Burma's Lower House and now awaits Upper House approval.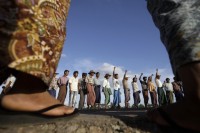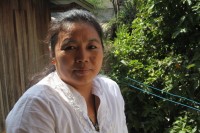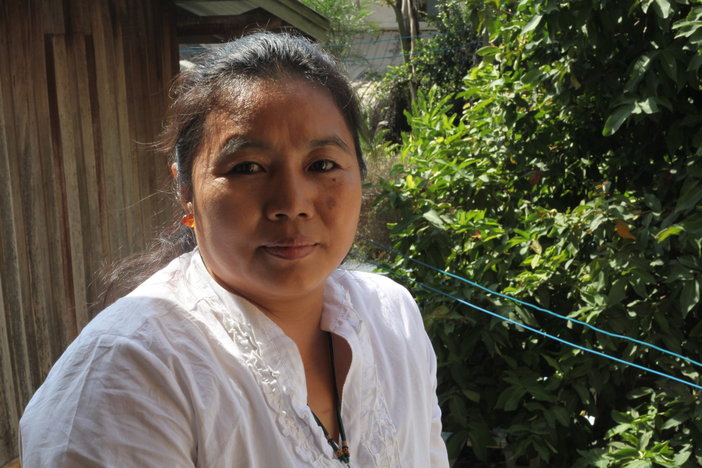 While awaiting verdicts on two lesser charges due on Friday, Kachin activist Bawk Ja slams the case against her, saying government authorities are waging a campaign to frame her.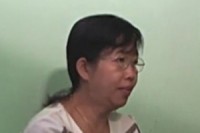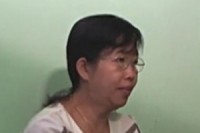 Activist Myint Myint Aye, who was detained six months ago for assisting farmers fighting against land grabs in central Burma's Pegu division, has vowed to stage a hunger strike against her arbitrary detention.
Released Burmese-born US activist Kyaw Zaw Lwin is en route to Washington after being held in a Burmese prison for more than six months
Joseph AllchinDec 30, 2009 (DVB), Amidst calls for fresh blood in Burma's official opposition, a young generation exists underground who will carry the weight of Burma's future beyond the elections[…]
Joseph AllchinDec 30, 2009 (DVB), Amidst calls for fresh blood in Burma's official opposition, a young generation exists underground who will carry the weight of Burma's future beyond the elections[…]
Oct 15, 2009 (DVB), Prison sentences of up to 10 years have been handed down to 11 activists, including one monk, by a prison court in Burma, family sources say.[…]
Oct 7, 2009 (DVB), A Burmese youth activist currently serving eight years in Rangoon's notorious Insein prison yesterday had his sentence extended by 10 years, sources close to his family[…]
Mar 23, 2009 (DVB), Labour rights activist Su Su Nway, who is serving eight and a half years' imprisonment in Sagain's Kalay prison, is feared to be seriously ill, according[…]
Mar 9, 2009 (DVB), Human rights activist Thein Thein Yin was arrested on 11 February by authorities for allegedly supplying news to foreign news agencies, her relatives said. The 27-year-old[…]
Feb 20, 2009 (DVB), The prison sentence of labour rights activist Su Su Nway, who was jailed for 12 and a half years in November 2008, has been reduced by[…]
Feb 5, 2009 (DVB), De Nyein Linn, leader of the 2007 All Burmese Federation of Student Unions, has been given an additional five-year jail term, bringing his total sentence to[…]
Jan 27, 2009 (DVB), A representative of the International Labour Organisation has the ILO is concerned by the recent sentencing of labour activist Zaw Htay after he helped farmers in[…]
Jan 26, 2009 (DVB), Labour activist Zaw Htay, who helped farmers file a report to the International Labour Organisation on land seizure in Magwe's Nat Mauk township, was sentenced to[…]
Jan 23, 2009 (DVB), Eastern Rangoon Provincial Court yesterday upheld an appeal by ethnic Chin activist Kyaw Soe and reduced his jail term by 13 years, according to his lawyer.[…]
Jan 5, 2009 (DVB), Private tutor Aung Pe from Twan Tay township in Rangoon division was arrested on Burmese independence day yesterday after he saluted a national monument with his[…]
Oct 3, 2008 (DVB), Former student Myo Lwin Oo, who was arrested last September for allegedly helping distribute a statement, was sentenced to nine years in prison on Tuesday, his[…]
Sep 29, 2008 (DVB), U Han Lin, who led the "long march to freedom and democracy" campaign in 2005 to highlight the plight of Burma, died from lung cancer on[…]
Sep 11, 2008 (DVB), Nilar Thein, one of the leaders of the 88 Generation Students group who had been in hiding from government authorities since last year, was arrested last[…]
Sep 1, 2008 (DVB), Commodity protester U Aye Win, who was arrested for staging a solo demonstration against fuel price hikes in August last year, was sentenced to two years[…]