Tagged:
Aung Sang Suu Kyi
2015 Elections Lead Story News Politics Suu Kyi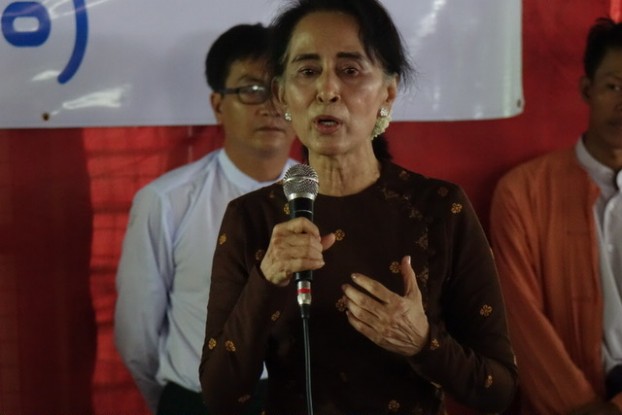 Burma's Special Intelligence Department are looking for background information into the NLD election candidates, including party chairperson Suu Kyi.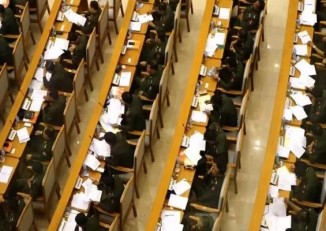 A new amendment bill suggests easing constitutional articles 59 and 436(a) but not to the degree that reform campaigners have advocated.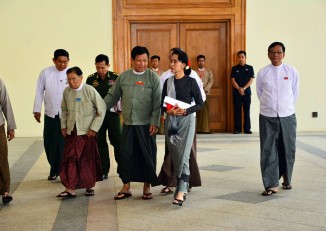 More

Hundreds of demonstrators rallied in Burma's former capital Rangoon on Sunday, calling for an amendment to the military-drafted constitution that would allow Nobel laureate Aung San Suu Kyi to become eligible to run for president.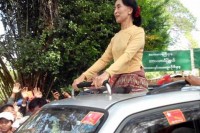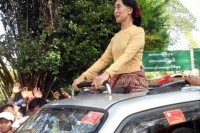 "I see that the current constitution, while not only inciting enmity between the army and the people, was designed to use the Tatmadaw as scapegoats whenever issues arises that upset the public," said the NLD leader.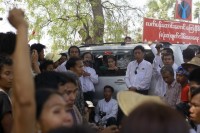 Aung San Suu Kyi confronted hundreds of disgruntled residents in central Burma on Thursday, as anger continues to mount over her failure to oppose the development of a controversial Chinese-backed mine nearby