Analysis Contributor Human Trafficking Lead Story News Opinion Rohingya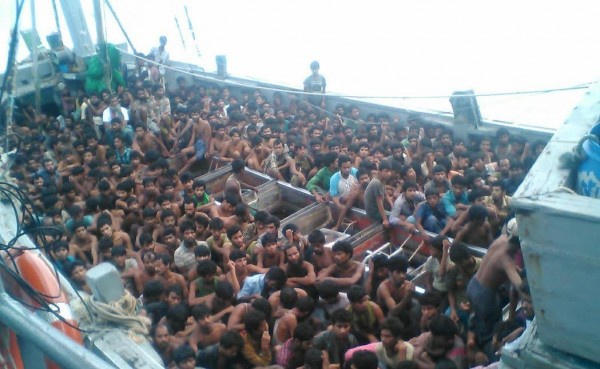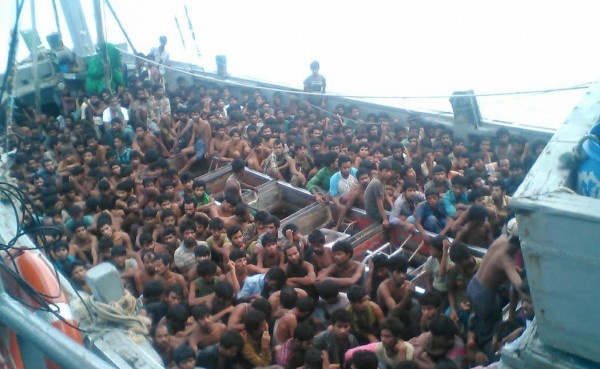 Only a coordinated effort among the region's countries will have a lasting impact on human trafficking in Southeast Asia.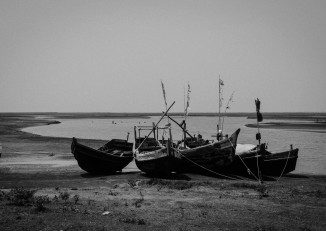 Burma's government expresses concern that a US State Department decision to downgrade the country's status in an annual report on human trafficking could hamper bilateral relations.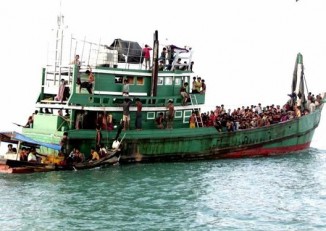 Southeast Asian countries were urged on Tuesday to treat migrants landing on their shores humanely and avoid a repeat of this year's disaster in which hundreds of refugees were either lost at sea or died in jungle camps.
More

Thailand has been preparing to send off a group of Rohingya Muslims who were victims of human trafficking to various countries, including the United States.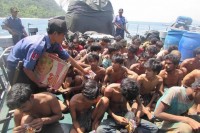 The Burmese navy has recovered 102 men, thought to be asylum seekers from Bangladesh, who were abandoned on the island of Saunggauk, state media reported.

Deep in southern Bangladesh in a sweltering camp of mud houses where Rohingya Muslims from Burma are sheltered, there is fear rising that they have to move again, 22 years after they crossed the river or sped through the forests.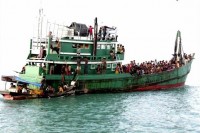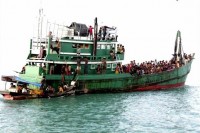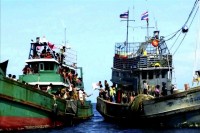 Foreign Ministry says Burma shares the concerns about the plight of boat people in the Andaman Sea, and "stands ready to provide humanitarian assistance".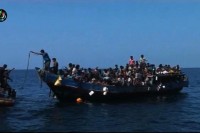 More than 500 migrants, thought to be Rohingya refugees and Bangladeshis, were rescued from boats off the coast of Indonesia's northern Aceh province on Sunday, 10 May and given temporary shelter at a mosque in the town of Seunuddon.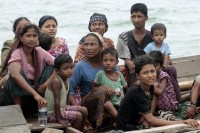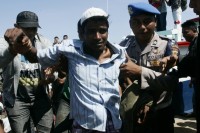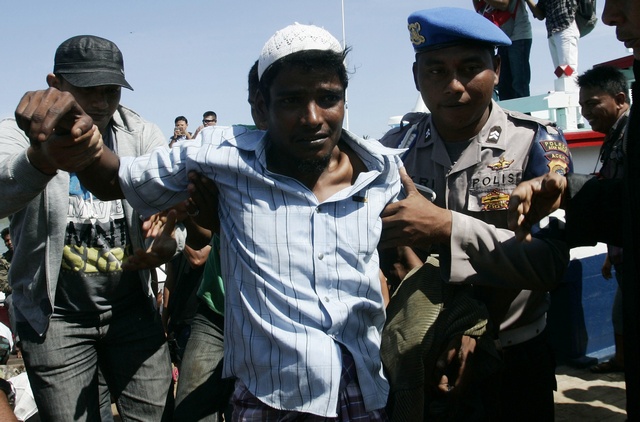 Australia is set to deport over 100 Rohingya asylum-seekers to detention centres in Papua New Guinea and Nauru in the coming weeks, in spite of accusations that the move would breach international human rights law.

The United Nations Refugee Agency (UNHCR) looks to the Burmese government to solve the crisis involving Rohingyas Muslims being pushed out of Arakan state.

Over two hundred Rohingya have been intercepted by the Thai navy near Phuket. It comes after Thailand said it would turn away any more Rohingya boat people after an influx[…]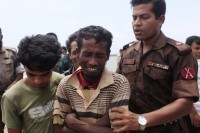 Over 80 Rohingyas, fleeing violence and persecution in Arakan state, were detained by Burmese authorities on Wednesday in a coastal town near the Thai border, after traffickers abandoned them en route to Malaysia