Kokang Latpadaung Lead Story Military News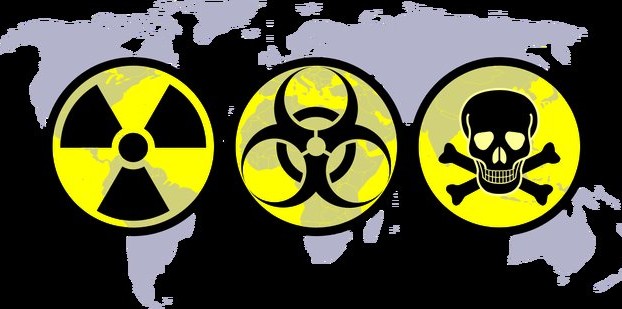 Burma finally signs the international convention, though it has been accused of using and manufacturing chemical weapons in recent years.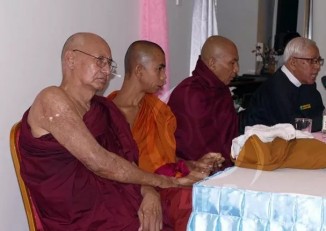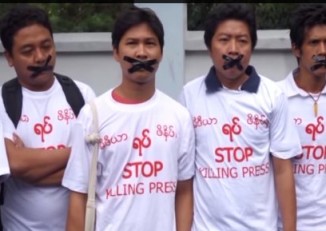 "With ten journalists now languishing behind bars, proponents of the country's supposed democratic progress should wake up and take notice of the authoritarian reality that still governs the country."
More

The trial of four journalists and the CEO of Unity Weekly journal, charged with violating the State Secrets Act, began on Monday at Pakokku district court.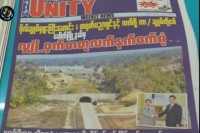 The trial of five media workers arrested last month has begun. The group have been charged with 'disclosing state secrets' following a report on a 'secret chemical weapons facility' in Magwe Division.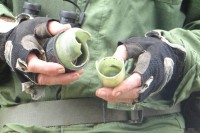 Burma is making preparations to ratify the Chemical Weapons Convention (CWC), an international arms control treaty employed by 98 percent of the world, according to President's spokesperson Ye Htut.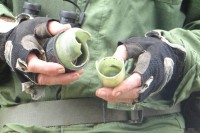 The arrest of five Unity Weekly journal employees in connection with a report on an alleged chemical weapon production site has renewed pressure on Burma to ratify the Chemical Weapons Convention.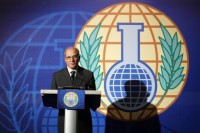 The Netherlands-based Organisation for the Prohibition of Chemical Weapons (OPCW) was on Friday awarded the 2013 Nobel Peace Prize.
Several reports from civilian areas in Kachin state claim a yellow substance that fell from the sky caused burn holes through vegetation
Locals in southern Shan state told to leave homes as impending assault is accompanied by rumours of chemical weapons
Shelling of Shan army base leaves soldiers vomiting and struggling to breathe as speculation of chemical weapons use mounts