Labour Issues Lead Story Migrants Issues News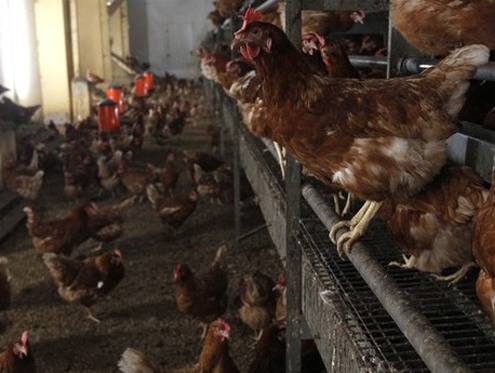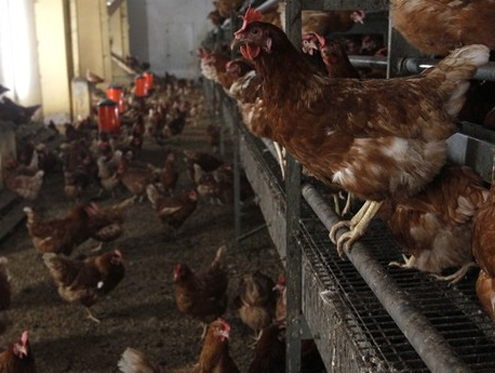 However, the court also acquitted agri-export giant Betagro, accused of involvement in encouraging forced labour.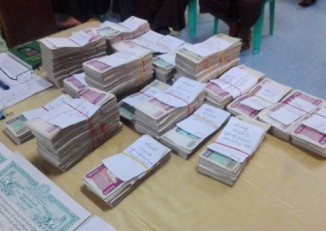 Twenty-one local farmers spurn a compensation ceremony in Kyaukphyu, Arakan State, when they find that the event was being staged to conclude the matter without attempting to rectify damage to their fields.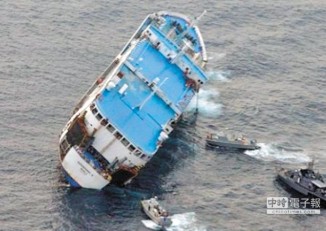 Burmese govt says families of passengers who drowned when the ill-fated ferry sank can only receive a fixed sum covered by the ticket insurance.
More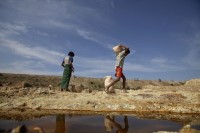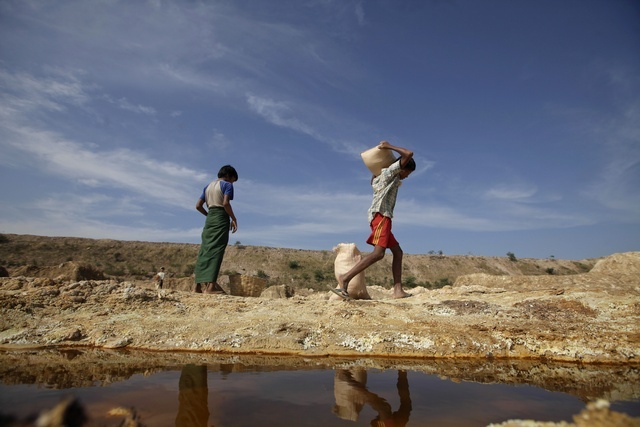 Two years after a brutal police crackdown against protesters at the Latpadaung copper mine site, Amnesty Int'l has issued a press release highlighting ongoing problems with the project.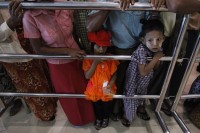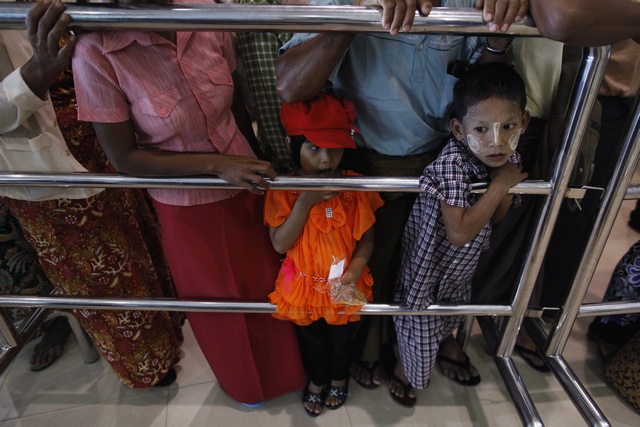 Three Burmese migrants injured in a coal mine blast in Malaysia's Sarawak State have been carried by helicopter to another hospital and their condition is improving.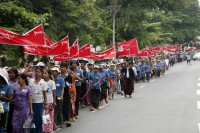 The Burmese government plans to sue the South Korean owners of the closed Master Sports factory in Rangoon's Hlaing Tharyar Township over unpaid compensation claims for more than 750 workers.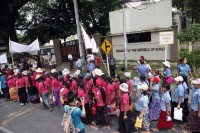 Former employees of the South Korean-owned Master Sports footwear factory, which abruptly closed down last month, have staged a protest outside the Korean embassy in Rangoon, demanding compensation.

Around 4,500 people who are living on land that has been earmarked to be used by the Thilawa Special Economic Zone meet with operators and investors of the project.

Miners from the Moehti Moemi gold mine protest against an order evicting them from a monastery they were staying in, after they were kicked out of the mine compound.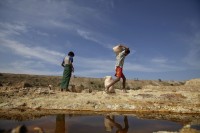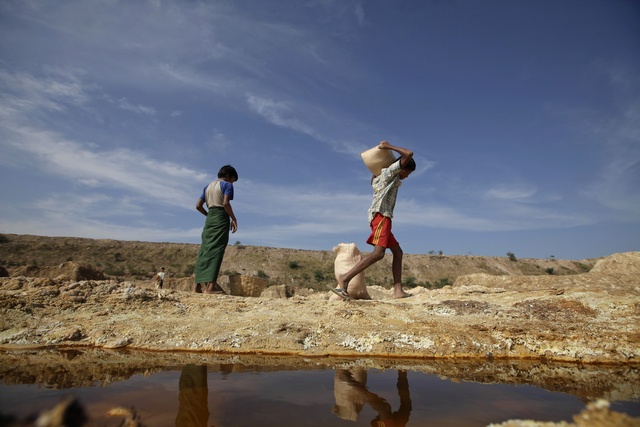 The Latpadaung implementation committee says that a US$1.68 million budget has been allocated for regional development, including programs of job creation for locals; education; healthcare; electricity supply; supplying potable water; and transportation.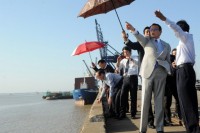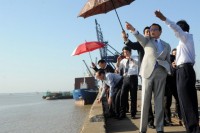 A ceremony was held on Wednesday in Rangoon's Thanlyin township as lots were drawn by local residents to give them substitute plots of land to compensate for land acquired to build the Thilawa Special Economic Zone.

By ALI FOWLE In the run up to the South East Asian Games, due to be held in Burma at the end of this year, locals in Irrawaddy division are being[…]

Officials are now handing out up to Kyat 1.5 million (US$ 1,764) per acre in compensation for land seized by the Latpadaung copper mine. Many residents in Salingyi township are[…]
June 10, 2009 (DVB), A coalition of Thai labour unions has filed a complaint to the International Labour Organisation alleging unfair treatment of Burmese migrant workers in Thailand, with many[…]
Feb 19, 2009 (DVB)-Families of 37 Burmese migrants who died last April whilst being smuggled into Thailand in a container truck have received some compensation from the company that owned[…]
Feb 17, 2009 (DVB), Farmers in Rangoon's New Dagon Port township were disappointed to be given a very small amount of compensation for the more than 6000 acres of farmlands[…]
Oct 21, 2008 (DVB), Business owners in Mandalay's Yadanapon market have said they are still waiting to be informed by authorities if they will be compensated after the market burnt[…]
Jul 25, 2008 (DVB), The families of 54 Burmese migrants who suffocated to death in a lorry in Thailand in April are to receive compensation from the Thai government and[…]
Feb 11, 2008 (DVB), Farmers in Taung Twin Gyi township, Magwe division, have complained that the township forestry department has been cultivating parts of their privately-owned land without giving compensation.[…]
Dec 7, 2007 (DVB), Police officers assigned to Shwedagon pagoda have been given a salary increase to counter discontent among the officers following the crackdown on protestors in September. The[…]
Sep 11, 2007 (DVB), Senior monks in Pakokku, Magwe division, were called to a meeting with high-level government officials on Sunday and offered money as compensation for monks who were[…]