Irrawaddy Division Lead Story Natural Disasters News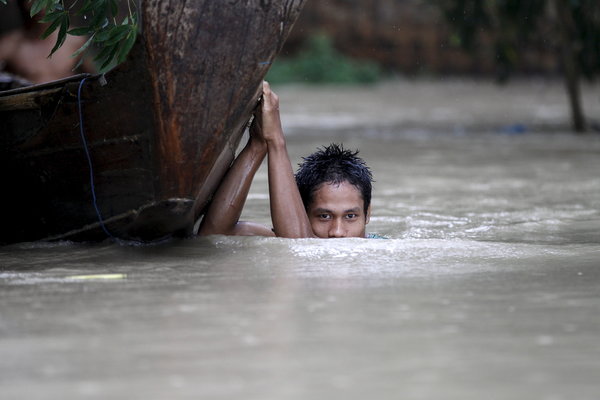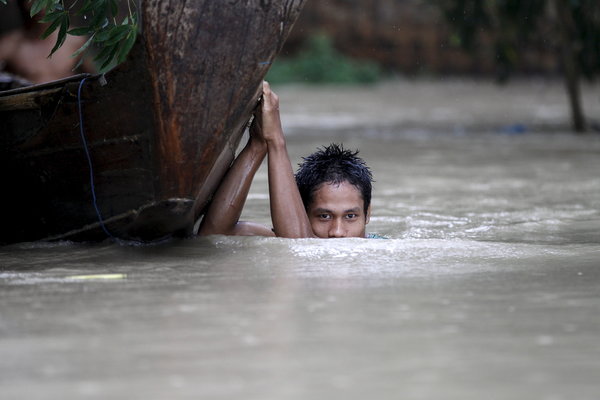 "Natural disasters can't be stopped once they start," Thein Sein warns delta residents in a speech broadcast on state TV.
Farmers who painstakingly replanted a 700-acre mangrove forest in the Irrawaddy delta have been told the forest will be destroyed. They've taken their objections to Naypyidaw in the hopes of meeting the president.
Farmers protest in Bassein, Irrawaddy division, plan to confiscate 800-acres of their farmlands near Ngwesaung
More
Forests fast disappearing from the Irrawaddy delta's Bogolay township as locals fear for their livelihoods and the environment
May 29, 2009 (DVB), The families of fishermen affected by Burma's cyclone Nargis last year will be the recipients of a multi-million dollar food aid programme organized by the Italian[…]
Apr 3, 2009 (DVB), A senior official at the US embassy in Rangoon traveled to cyclone-hit Irrawaddy Delta on Tuesday to oversee the distribution of over 16,000 tones of rice[…]