A group of wheelchair athletes has cycled from Rangoon to Mandalay to promote the International Day of People with Disabilities.
DVB Debate looks at the place of persons with a disability in Burmese society, and discusses what must change to ensure equal opportunities for all.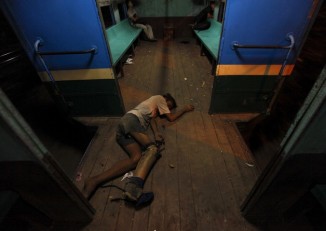 Burma's premier national-level body for disabled rights is soon to be formed, following a national conference on disability held in Rangoon on 12 June.
More

"Independent Living" is Burma's first radio programme that broadcasts to an audience of people living with disabilities and offers advice about how to live independently.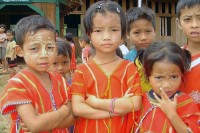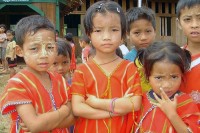 The opening ceremony for the 7th ASEAN Para Games – hosted in Burma for the first time ever – was held at Wunna Theikdi Stadium in Naypyidaw on Tuesday evening.

After the success of the SEA Games, Burma is now preparing to host the ASEAN Para Games for the first time ever. With only a few days until the opening ceremony in Naypyidaw, the teams were more than ready.

Burma is due to host the ASEAN Para Games for the first time this December but athletes say the training facilities are substandard and lack proper equipment.

Nearly 10 percent of all disabled people in Burma are currently attending high school, but their chances of getting jobs when they leave and leading independent lives are slim.

Bo Bo Kyaing is Burma's first sign language presenter. He interprets the news for DVB's news channel. Despite the nascent reform process in the country, there is still little being[…]
Burma's recent accession to the Convention on the Rights of Disabled People is a sign that the government may finally begin to address the needs of the disabled, including the thousands of landmine victims