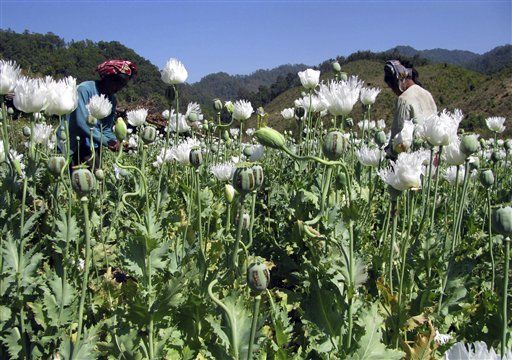 Burma remains one of the world's largest producers of illicit drugs, including opium, heroin and methamphetamines.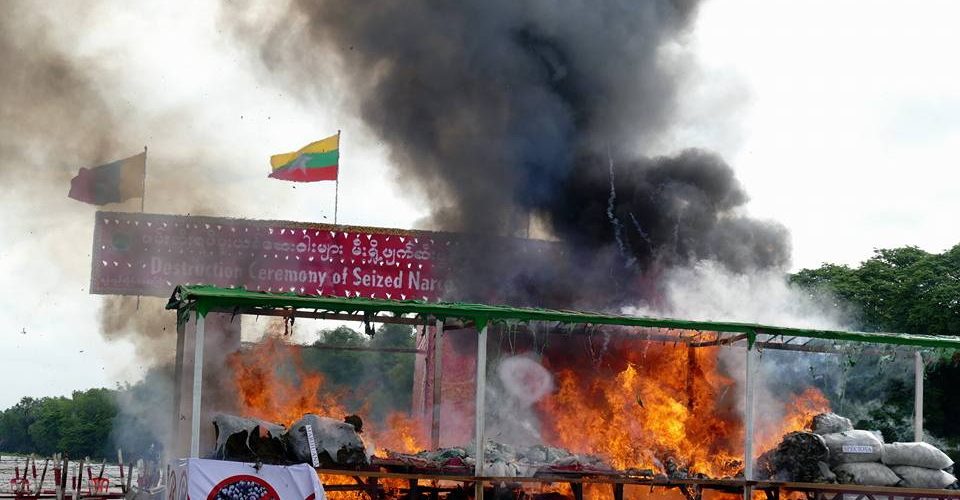 US$50 million of narcotics were burned in ceremonies in Rangoon, Mandalay and Taunggyi to mark the International Day against Drug Trafficking and Abuse.
Burmese police hosted a drug-burning ceremony on Friday morning at a truck terminal in Hlaing Tharyar, in the western suburbs of Rangoon.