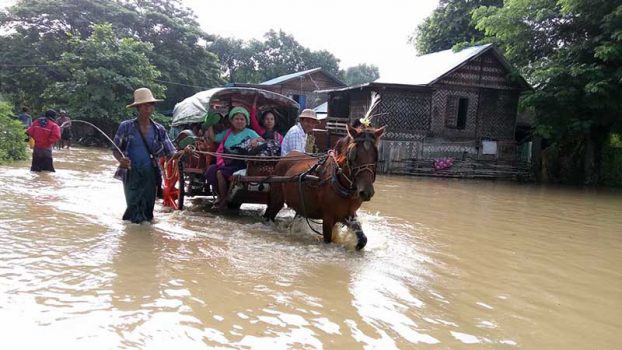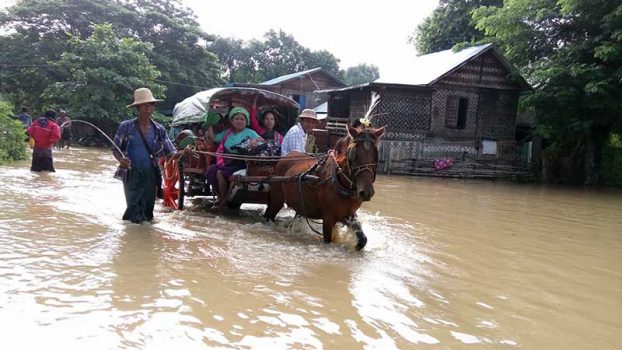 Locals are calling for official assistance, as well as measures to prevent an outbreak of waterborne diseases such as dysentery.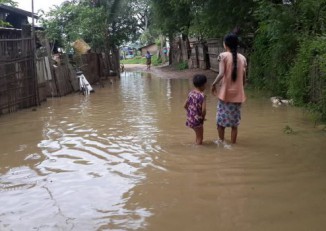 More than 90 people have been treated for dysentery at the public hospital in Prome, with at least half of them suffering from acute symptoms.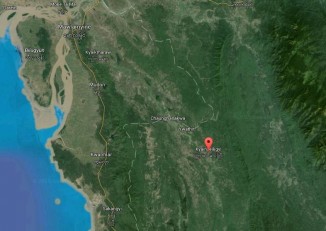 Saw De De, a medic working with the Backpack mobile clinic, said outbreaks of cholera and dysentery have hit some 50 villages in the area.
More

Residents of Thaketa Township in eastern Rangoon have been left without a garbage removal service and they say their health is rapidly deteriorating as a result.
Hospitals struggling to cope with patient load as influenza outbreak adds to growing number of Mandalay residents needing treatment
Apr 30, 2009 (DVB), Outbreaks of severe diarrhea have continued in several towns in Burma, with hospitals now unable to cope with the upsurge in patient numbers and several deaths[…]
Jun 6, 2008 (DVB), A severe dysentery outbreak has occurred in Labutta and Bogalay townships in Irrawaddy division, which were among the areas worst hit by Cyclone Nargis in May.[…]
Jan 24, 2008 (AP), Hundreds of children under age 5 die from preventable diseases each day in military-ruled Burma, the second-worst mortality rate for children in Asia after Afghanistan, UN[…]