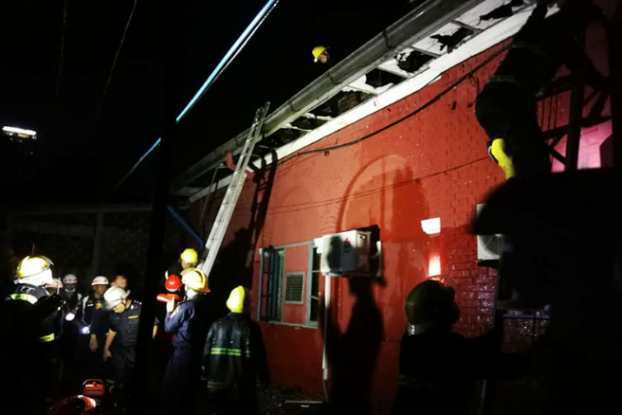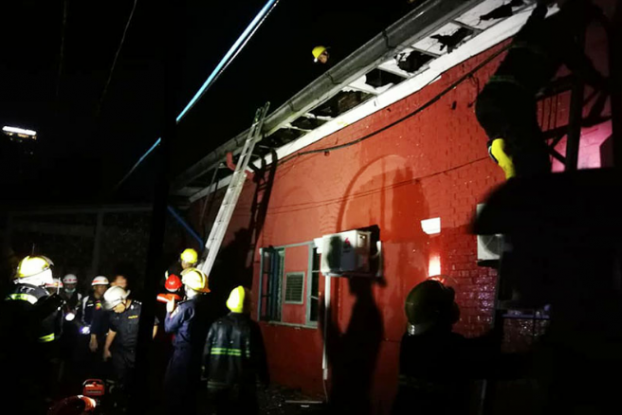 A fire in Rangoon's iconic hospital forced the evacuation of patients and staff.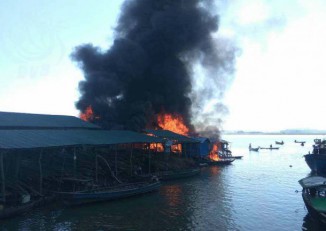 Firefighters continue efforts to suppress the blaze on Friday afternoon. At least two persons are hospitalised for severe burns.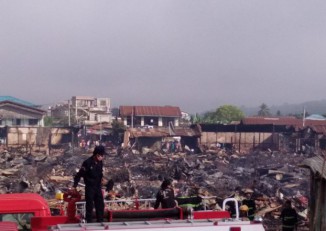 The market in the northern Shan State town of Namlan was devastated by fire on Sunday.
More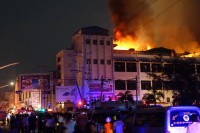 Around 100 firetrucks and 600 firefighters were deployed to extinguish the blaze, which raged for four hours before it was brought under control.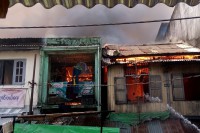 Around seven homes, one rice shop and several grocery stores were devastated by the blaze but there has been no reports of any injuries.

Four hundred fire fighters and forty-four fire engines were called to the scene of a vicious blaze at a Rangoon warehouse rented by Coca-Cola.

Twenty six fire engines were called to busy Pansodan Street in downtown Rangoon on Wednesday.

50 homes have been destroyed in a fire at the Mae La refugee camp on the Thai-Burmese border on Monday night. No one was injured but 300 people are now homeless.

A fire in Irrawaddy division's Henzada town on Wednesday has killed one person and destroyed five houses.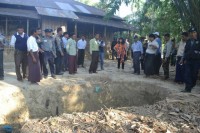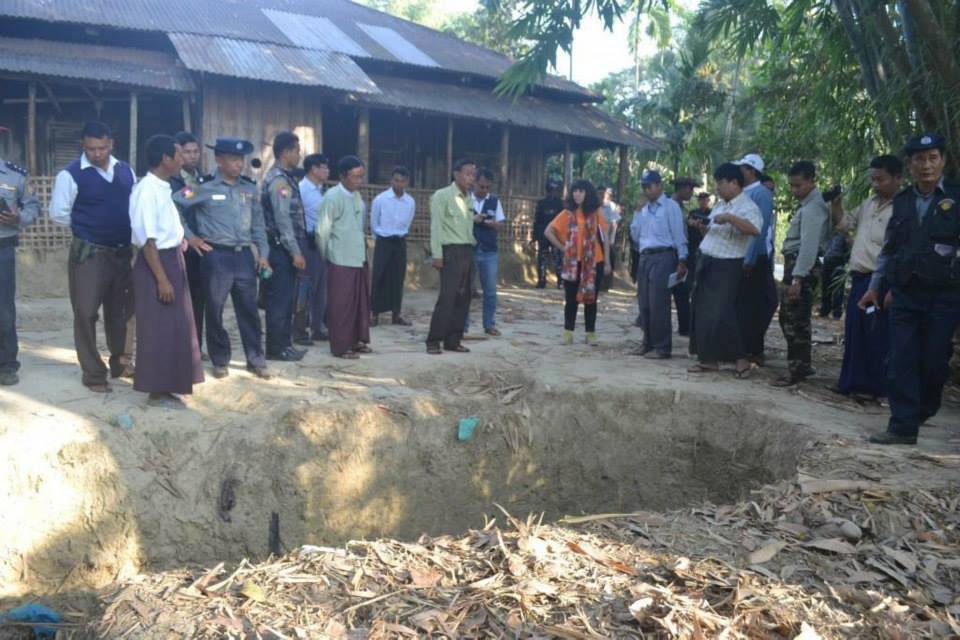 Burma's president appoints Duchira Dan investigation commission, but only to address the disappearance of police sergeant and the fire which razed 20 Rohingya homes.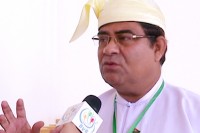 Shwe Maung is reprimanded in Naypyidaw for his comments about alleged police involvement in the 28 January fire in Duchira Dan. However, the Rohingya MP for Buthidaung says he was only repeating what his constituents had told him.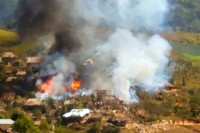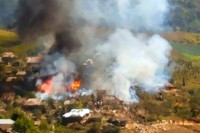 Fire has displaced residents in the second-largest refugee camp on the Thai border.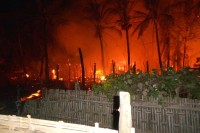 Shwe Maung, a Rohingya MP representing Buthidaung constituency, says local Maungdaw police were involved in the fire that razed at least 16 homes in Duchira Dan, but the Arakan State government and police suggest the residents set the fire themselves.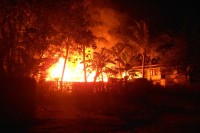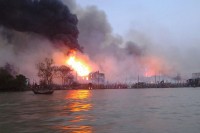 More than 200 homes and businesses were destroyed in a blaze that devastated the village of Katbat in the Irrawaddy delta on Monday morning, leaving about 1,100 people homeless.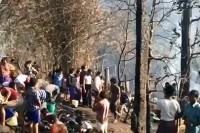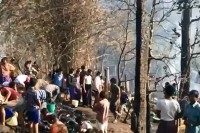 About 120 wooden houses were destroyed and 40 other disassembled on Friday in a blaze that devastated the Mae La refugee camp in Thailand. Two persons were injured, one of whom has severe burns.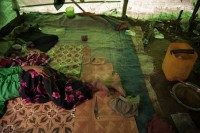 Thirty-four wooden houses were burned down when an accidental fire ravaged a Rohingya refugee camp in Pauktaw township, Arakan State, on Thursday. No one was reported injured.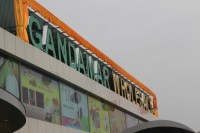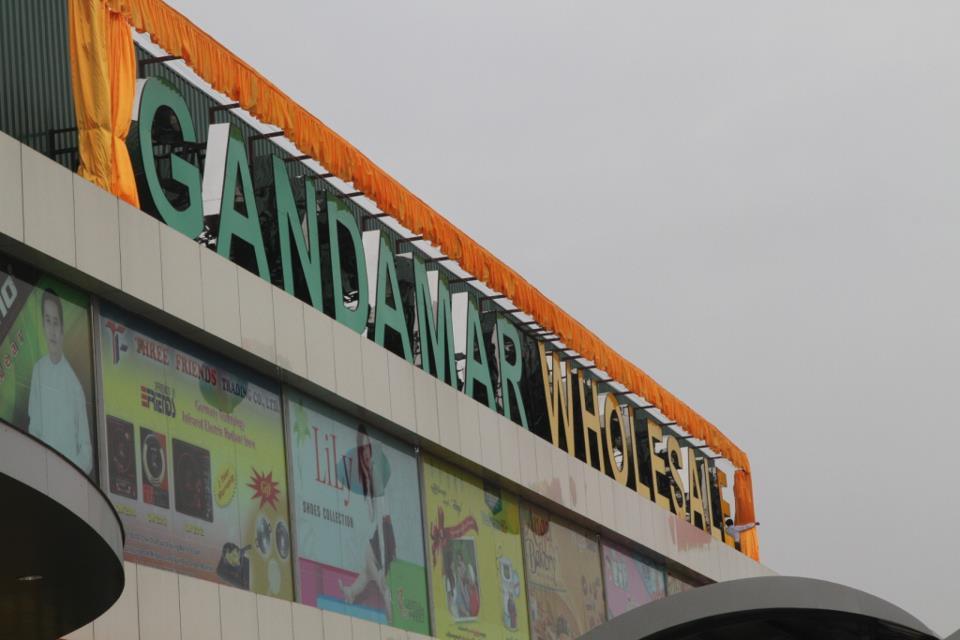 Seven people died in a pre-dawn fire at the Gandama Wholesale Centre in Rangoon's Mayangon township early Tuesday, allegedly caused by an electrical failure.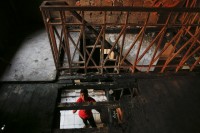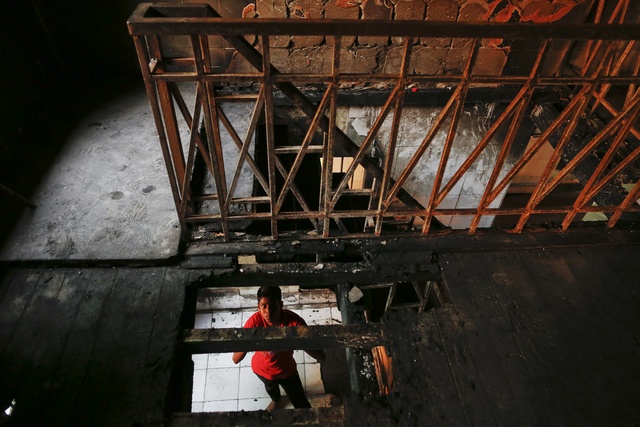 Burmese authorities have defended earlier claims that the blaze at an Islamic school in downtown Rangoon in early April was caused by an 'overheated voltage regulator'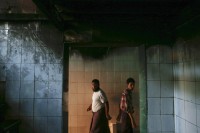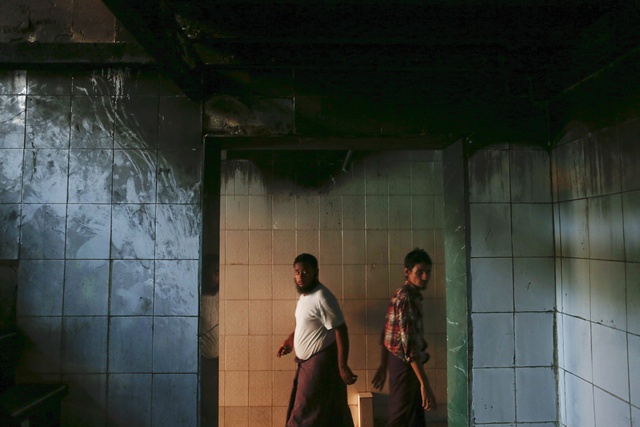 Following a fire at an Islamic school in downtown Rangoon, the mainstream media's reporting on the event may have helped inflame already tense relations between Muslims and Buddhists in the country

Hundreds of mourners gather at a cemetery on the outskirts of Rangoon to bury the 13 boys killed in a fire at an Islamic school.

Thirteen children were killed when a fire broke out in their Muslim school on Tuesday night. Eyewitnesses describe what they saw.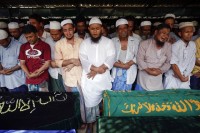 Rangoon government officials have accused two school imams of being 'largely' responsible for the fire that killed 13 children on Tuesday, which authorities claim was caused by an overheated power transformer

At least thirteen children have been killed in a fire at an Islamic school in Botahtaung township, Rangoon in the early hours of Tuesday morning. Reports suggest the fire was[…]
A fire at an Islamic school in Rangoon killed 13 children in the early hours of Tuesday in what officials said could have been an accident, but comes in the[…]

Thai officials deny allegations of arson, insisting the fire that raged through the Mae Surin refugee camp in northern Thailand on Friday was an accident.

Thirty six people have been killed and around 100 injured as a fire swept though the Mae Surin camp on the Thai-Burmese border.