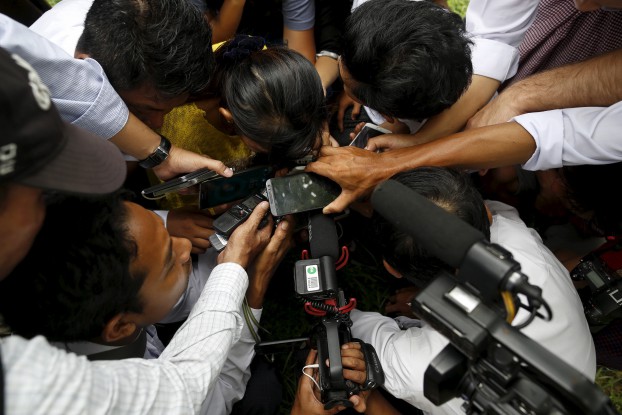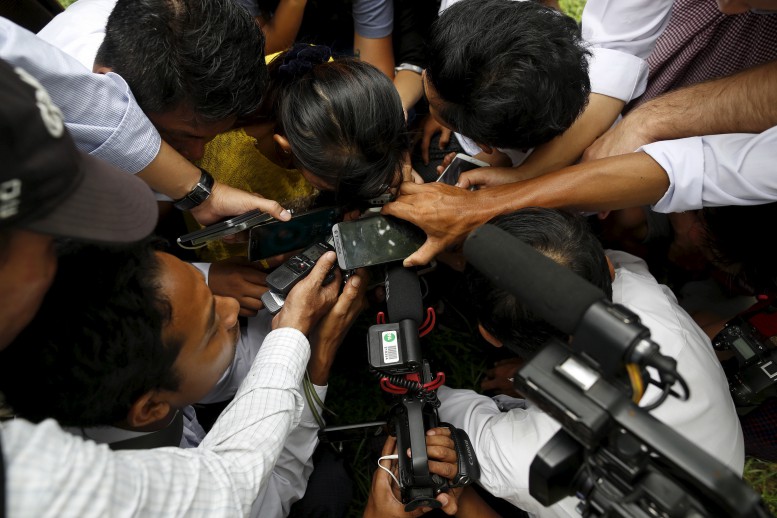 More than 100 reporters in Burma are preparing to protest against laws seen as curbing free speech.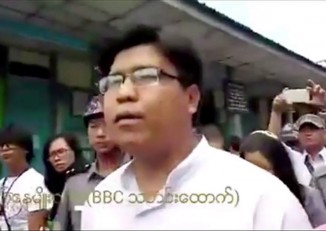 Nay Myo Lin, a reporter for the BBC Burmese-language service, denounced his three-month prison sentence as unfair after he was found guilty of assaulting a police officer during protests last year.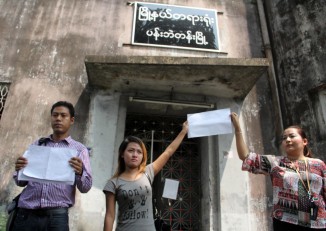 The Rangoon Region Court has rejected an appeal for four Bi-Midday Sun newspaper employees currently serving a two year imprisonment sentence.
More

Burma's leading media bodies have reached a 16-point agreement to protect media workers and ensure that their legal rights are respected.

Bullet Points: bringing you today's news with Angus Watson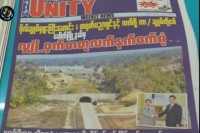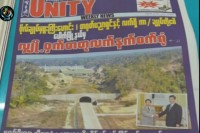 Lawyers for the executive and reporters of the now-shuttered Unity Weekly news journal requested that their clients be charged under the new Media Law instead of being accused of leaking state secrets.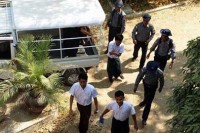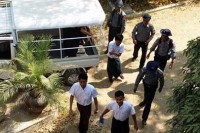 Four journalists and the CEO of Unity Weekly are due in court in Monday charged with revealing state secrets; meanwhile an Italian town awards them honorary citizenship for "exceptional and humanitarian reasons".

Panellists on DVB Debate discuss whether the government is trying to remain in control of the press by invoking current laws that actually stop journalists from doing their jobs.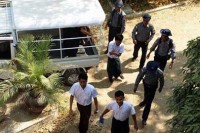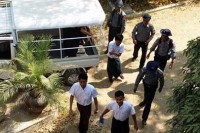 The most high-profile of all the current cases against journalists in Burma involves the CEO and four reporters from Unity Weekly who have been charged with violating the State Secrets Act after reporting on a munitions factory in Magwe.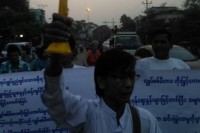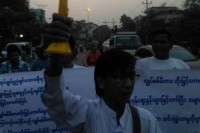 Mandalay police deny any connection to men in civilian clothing, alleged to be informers, who attacked reporters covering a protest on Monday right in front of law enforcement officials who looked on without interfering.

The trial of four journalists and the CEO of Unity Weekly journal, charged with violating the State Secrets Act, began on Monday at Pakokku district court.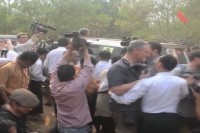 Burmese authorities have introduced new visa regulations for foreign correspondents as of early February, limiting foreign journalists to one month visas, instead of the previous three month stay.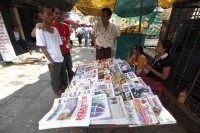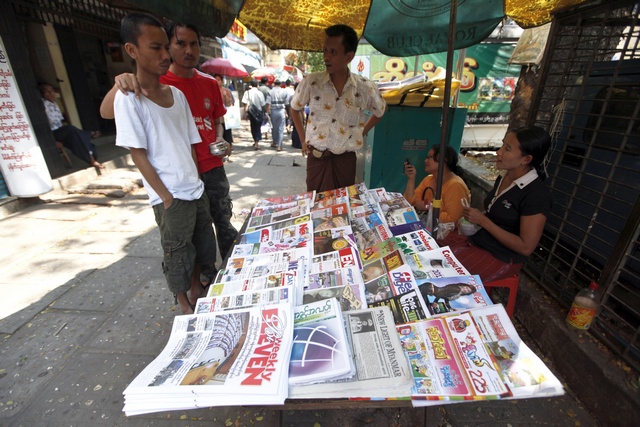 Press bodies across Burma are united in their condemnation of the continuing detention of five journalists, saying it is reminiscent of the previous military regime.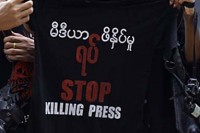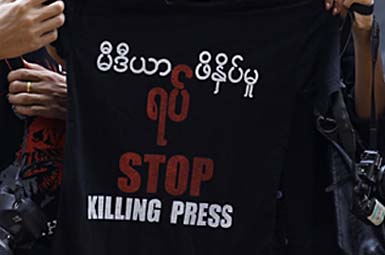 A bid by journalists and activists in Mandalay for permission to protest against the detention of reporter Naw Khine Khine Aye Cho was rejected by local police on Sunday.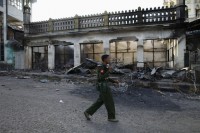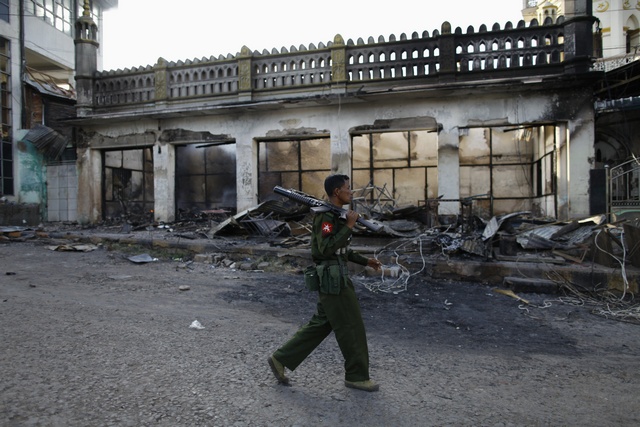 After mobs assaulted two reporters during riots in Shan state's Lashio on Wednesday, journalists and editors in Burma called on the government and state security to do more to protect[…]
Swedish journalist Bertil Lintner, who has been covering Burma for more than two decades, is set to visit Rangoon after being blacklisted by the government since the 1980s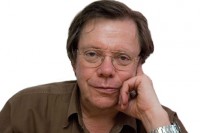 Despite a government announcement that more than 2,000 names were removed from the country's blacklist, a number of journalists and academics are still unable to secure Burmese visas
Report sobers rosy assessments of Burma's reforms by claiming democracy remains out of reach until journalists are freed
Blacklisted reporter says that possible clerical error that allowed his initial admittance is symptomatic of the wider mismanagement of Burma
Dec 10, 2009 (DVB), Burma continues to be one of the world's largest prisons for journalists, according to a media watchdog that warns of a global increase in the jailing[…]
Sep 15, 2008 (DVB), A DVB representative was among those who spoke at the Global Investigative Journalism conference held in Lillehammer last week, praising the efforts of journalists working on[…]
Apr 4, 2008 (DVB), The Burmese state censor board has issued strict instructions to the print media on how the upcoming national referendum should be reported, journalists said. A journalist[…]
Feb 25, 2008 (DVB), The publisher of the weekly Myanmar Times newspaper, Myanmar Consolidated Media Company, is to publish a daily newspaper from May this year, according to one of[…]
Jan 3, 2008 (DVB), Mobile phones and landlines used by reporters and foreign correspondents have been cut off by Myanma Post and Telecommunications following the September protests, said media sources[…]