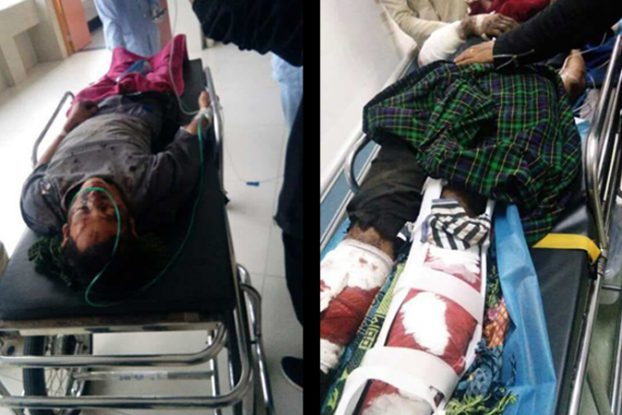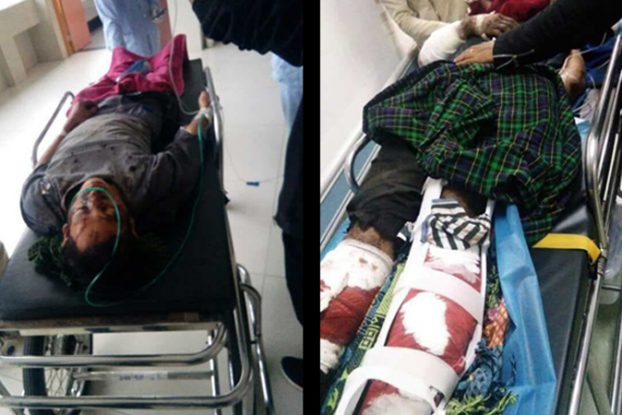 As the men have little money to pay hospital fees, donations have been raised among the local Kachin community.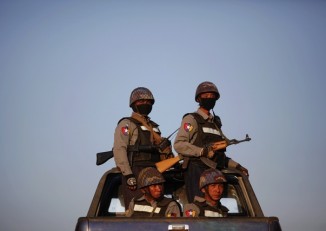 State media says one person was injured when military trucks hit landmines in Burma's troubled Rakhine State this week.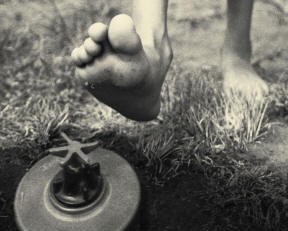 IDPs at E Htu Hta camp are calling for the withdrawal of Burmese military forces from the area, as well as a campaign to clear landmines.
More

A new report from the the International Campaign to Ban Landmines has slammed the Burmese government for its refusal to begin the long process of mine clearance in one of the most polluted nations on earth.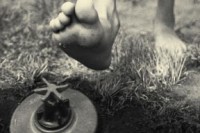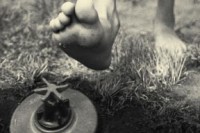 Incidents involving landmines decreased in 2014, says ICBL, both in Burma and worldwide. However, the Burmese govt is still listed as one of the last manufacturers.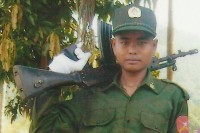 The Pa-Oh National Liberation Army (PNLA) pledged to protect children from the effects of armed conflict by signing a "Deed of Commitment" on 17 November.

Local residents in Karenni State are demanding that the government begin clearing the landscape of landmines placed around Lawpita electricity towers.

Decades of armed conflict in Burma make it one of the worst hit countries for landmines. People living close to the border are the most severely affected. But five years ago a prosthetics factory opened in Loikaw, Karenni state. And all of the people working at the factory are landmine victims themselves.

Tin Tin Aung was arrested in 2008, charged with sedition and unlawful association and sentenced to five years in Burma's notorious Insein prison. He suffered physical and mental torture before[…]

More than 3,000 people have been killed or injured by landmines in Burma since 1999. One of the worst-affected areas is the border between Thailand and Burma. Those injured are[…]
Burma's recent accession to the Convention on the Rights of Disabled People is a sign that the government may finally begin to address the needs of the disabled, including the thousands of landmine victims
The Mae Tao clinic in the Thai border town of Mae Sot each year treats thousands of victims of Burma's civil war. Many arrive there from deep inside the Karen[…]
National League for Democracy breaks silence on landmines as rights groups fear returning Karen refugees are at high risk of injury or death
July 16, 2009 (DVB), The number of people killed by landmines in Burma has increased in the last year while survivors face difficulties receiving adequate healthcare, said an anti-landmine campaign[…]
Apr 3, 2009 (DVB), International organisations have called for a ban on the use of landmines in Burma, which is one of only 16 states never to have ratified an[…]