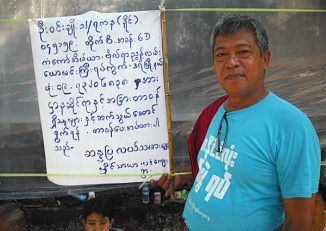 Two well-known activists have been sentenced to three months in prison for violating Burma's controversial Right to Peaceful Assembly and Peaceful Procession Act, after staging a rally without prior permission from local authorities.
More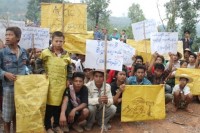 Ten miners from Mandalay's Yamethin Township have been sentenced to one and a half years in prison following months of protest against privatisation of the Moehti Moemi gold mines.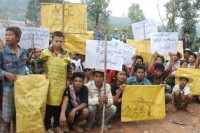 More than 50 people were arrested on Wednesday in an early morning police raid of a camp in Yamethin, Mandalay Division, where miners and their families have sought shelter in a monastery since being evicted from the nearby Moehti Moemi gold mine.

Miners from the Moehti Moemi gold mine protest against an order evicting them from a monastery they were staying in, after they were kicked out of the mine compound.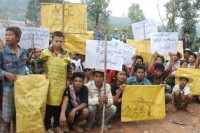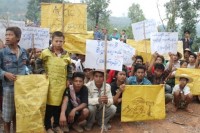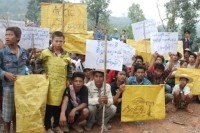 Twenty more miners have been charged after staging a protest against the suspension of the Moehti Moemi gold mine in Mandalay and for resisting security guards who came to remove equipment from the dig sites.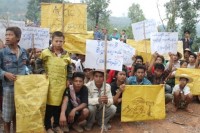 Four Burmese gold mine workers, who were arrested while leading a march to Naypidaw in November, were sentenced to six months imprisonment on Thursday for protesting without permission and instigating public unrest