Land Latpadaung Lead Story News Protest
A video appears to show riot police firing at fleeing villagers at Monday's protest in Latpadaung where one woman killed and several others injured.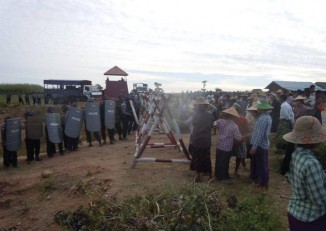 Authorities in Sagaing division have acceded to a demand by residents in Mogyopyin village, near the Latpadaung copper mine project, to remove police guard posts from around their village following a violent altercation last week which left both protestors and police in hospital.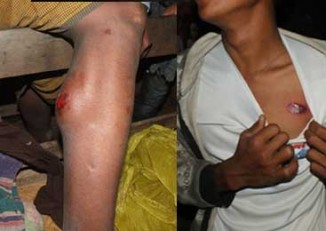 Seven villagers were injured with rubber bullets when police clashed with protestors in Mogyopyin near the Latpadaung copper mine in Sagaing division on Thursday evening.