Lead Story Natural Disasters News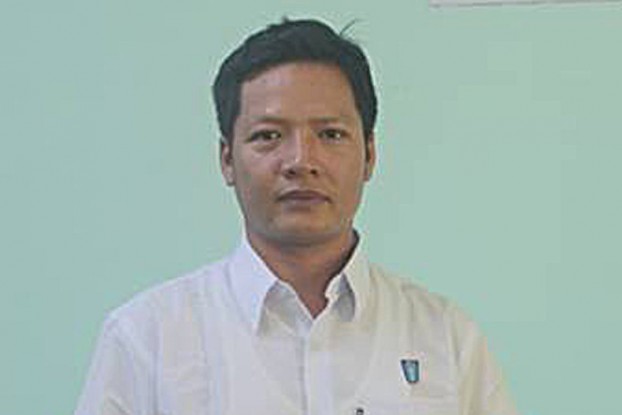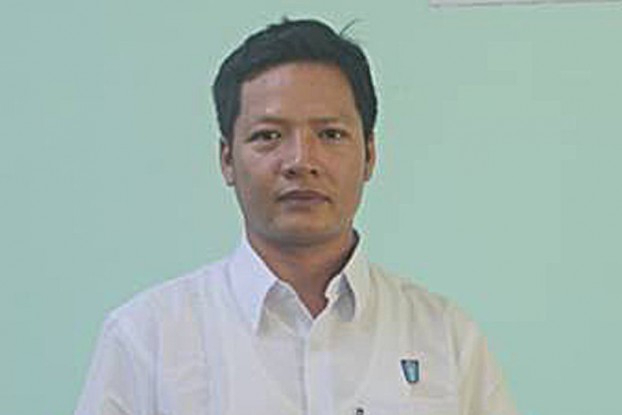 DVB speaks to Sa Naing Naing, recipient of the Florence Nightingale Medal.
On 2 May 2008, Cyclone Nargis swept through southern Burma, killing 140,000 people. Seven years after the worst natural disaster in Burma's history, DVB Debate asks: 'How would Burma manage another natural disaster?'
Monks and charity workers are calling for added support, as they care for over one thousand orphans, many of whom fled the devastation of Cyclone Nargis.
More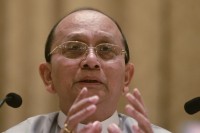 Cable reveals US source claimed a senior general believed Russian navy was to send war-ships to confront US vessels in the Bay of Bengal after cyclone Nargis and tried to hide massive death toll
Burma's leader arrives in flood-hit Irrawaddy town and lectures victims on rule of law and the dangers of gambling
Human Rights Watch report criticises ongoing restrictions on aid workers in Burma and calls for renewed international pressure on the junta
Cyclone Nargis, which struck southern Burma in May 2008, left around 140,000 people dead and orphaned thousands of children. Many have since had to fend for themselves and their siblings;[…]
Southeast Asia bloc acknowledges that gaps still exist in Nargis aid delivery but will hand control of operations to the Burmese junta in July
Jan 22, 2010 (DVB), Human rights violations by the ruling junta in Burma have caused more damage than cyclone Nargis, which struck in 2008 and left 140,000 people dead, a[…]
Dec 23, 2009 (DVB), In a bid to rejuvenate Burma's cyclone-stricken Irrawaddy delta, a Burmese environmental group is replanting swathes of mangrove forests and boosting the breeding of salt water[…]
Dec 9, 2009 (DVB), Nearly a quarter of the world's population that died as a result of extreme weather conditions between 1990 and 2008 were victims of Burma's cyclone Nargis,[…]
Dec 9, 2009 (DVB), The devastation wrought in Burma by cyclone Nargis last year has made people more aware of the potential for climate change to impact on the country,[…]
Dec 4, 2009 (DVB), Seventeen cyclone relief workers and journalists associated with a Burmese aid organization who were arrested in October have been released from a Rangoon interrogation centre, their[…]
Dec 3, 2009 (DVB), Urgent agricultural aid is still needed in Burma's cyclone-stricken Irrawaddy delta, with farmers complaining that government funding for the sector is far from adequate. Damage inflicted[…]
Khin Maung WinNov 30, 2009 (DVB), It is unlikely that 'T' knows that he is being honoured and celebrated around the world these days. 'T', along with his colleague 'Z',[…]
Khin Maung WinNov 30, 2009 (DVB), It is unlikely that 'T' knows that he is being honoured and celebrated around the world these days. 'T', along with his colleague 'Z',[…]
Nov 26, 2009 (DVB), Regional aid for victims of Burma's cyclone Nargis will only cover 14 percent of vulnerable families in the country's southern Irrawaddy delta, with 178,000 people still[…]
Nov 25, 2009 (DVB), More than $US100 million has been raised for cyclone Nargis relief efforts by Southeast Asia's regional bloc and the European Union, it was announced today. Aid[…]
Nov 24, 2009 (DVB), Experts have warned that the impact of a pledge by the Australian government to provide increased aid to Burma may be dampened by rampant state corruption[…]
Nov 20, 2009 (DVB), Two Burmese cameramen who filmed an acclaimed documentary on the aftermath of Burma's cyclone Nargis have received a top media award, although it is revealed that[…]
Joseph AllchinNov 16, 2009 (DVB), Despite much hand-shaking between leaders at the recent Asia-Pacific Economic Co-operation (APEC) summit, hopes of a binding agreement on reducing carbon emissions were lost. The[…]
Joseph AllchinNov 16, 2009 (DVB), Despite much hand-shaking between leaders at the recent Asia-Pacific Economic Co-operation (APEC) summit, hopes of a binding agreement on reducing carbon emissions were lost. The[…]
Nov 3, 2009 (DVB), The head of Burma's ruling junta yesterday made a rare visit to the country's southern Irrawaddy delta 18 months after being the target of international outrage[…]
July 3, 2009 (DVB), Aid workers attempting to enter Burma are experiencing increasing difficulties in obtaining visas following a change in protocol which gives sole authority on visa applications for[…]
May 29, 2009 (DVB), The families of fishermen affected by Burma's cyclone Nargis last year will be the recipients of a multi-million dollar food aid programme organized by the Italian[…]
May 12, 2009 (DVB), Burma's government, widely condemned for its slow response to cyclone Nargis last year, has voiced confidence in its new disaster warning technology after receiving support from[…]
Apr 28, 2009 (DVB), The crippling of local businesses in the Irrawaddy delta following cyclone Nargis last year has pushed increasing numbers of women into prostitution, said a resident in[…]
Apr 6, 2009 (DVB), The United Nations has urged the international community to focus increased aid to Burma on cyclone-hit Irrawaddy delta as monsoon season threatens the delicate recovery process[…]
Apr 3, 2009 (DVB), A senior official at the US embassy in Rangoon traveled to cyclone-hit Irrawaddy Delta on Tuesday to oversee the distribution of over 16,000 tones of rice[…]