Tagged:
nationwide ceasefire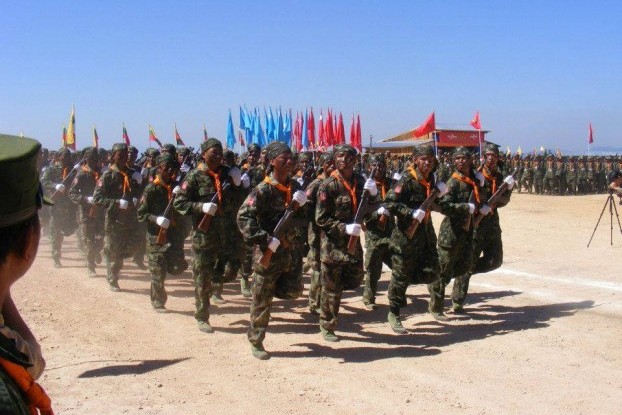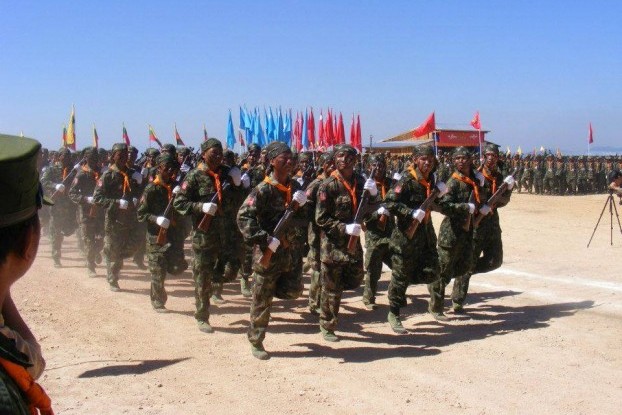 The Shan State Army-South has recently been engaged in clashes against the Ta'ang National Liberation Army.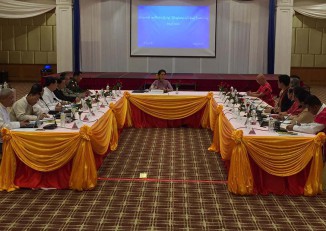 Suu Kyi also plans to meet members of other armed groups as she prepares to launch a comprehensive peace process building on last year's Nationwide Ceasefire Agreement.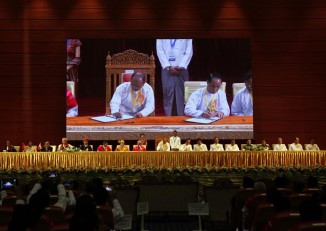 Thursday's signatories will hope that the inking of the ceasefire, with its broad but stated points to address localised conflict, will provide the time needed for lengthy discussions to come.
More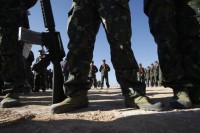 A 15-member committee of political party representatives assigned to draft a framework for political dialogue expects to finalise their proposal by the close of Wednesday.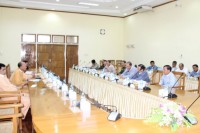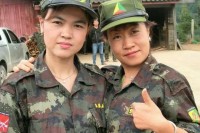 Shan armed groups and political parties wrap up a meeting in Bangkok designed to craft a common vision to the peace process and elections.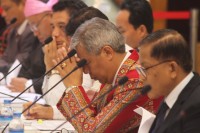 Hopes are high that the talks, scheduled for five days, will result in a single-text agreement for a nationwide ceasefire; notwithstanding, some crucial military issues need to be resolved.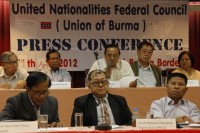 The United Nationalities Federal Council, an umbrella organisation of ethnic armed groups, is to hold an official meeting with the National League for Democracy and other Burmese pro-democracy groups for the first time.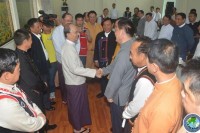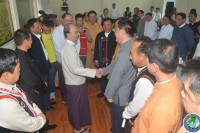 Burmese president discusses ceasefire and development issues with Wa, Mong La and Shan State Army North leaders in Naypyidaw.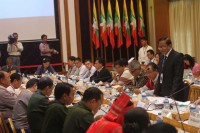 The Burmese government is still refusing to share the framework it proposes for conducting political dialogue with ethnic armed groups following the signing of a ceasefire agreement.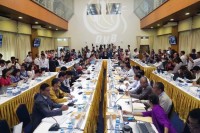 The Burmese government agrees to the principle of establishing a federal union, according to officials emerging from negotiations with ethnic leaders in Rangoon on Friday.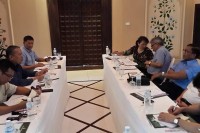 A Myanmar Peace Centre spokesman said they discussed the issue of federalism with the ethnic armed group alliance Nationwide Ceasefire Coordination Team when they met in Chiang Mai this week.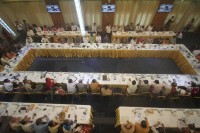 Burmese govt negotiator makes the call following an agreement to facilitate political dialogue with armed minorities within 90 days of the signing of a nationwide ceasefire.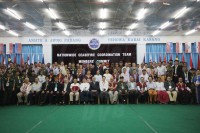 The NCCT, an alliance of 16 ethnic armed groups, said it has established a 10-point set of guidelines for pursuing peace talks with the Burmese government, and that it has appointed five committees for attending to a future accord.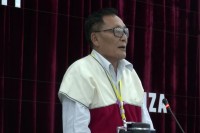 Abel Tweed, who is chairing the last day of ceasefire talks in Laiza, said on Monday that the ethnic alliance was "hoping for the best, but would also prepare for the worst".

Bullet Points: today's top news stories with Angus Watson.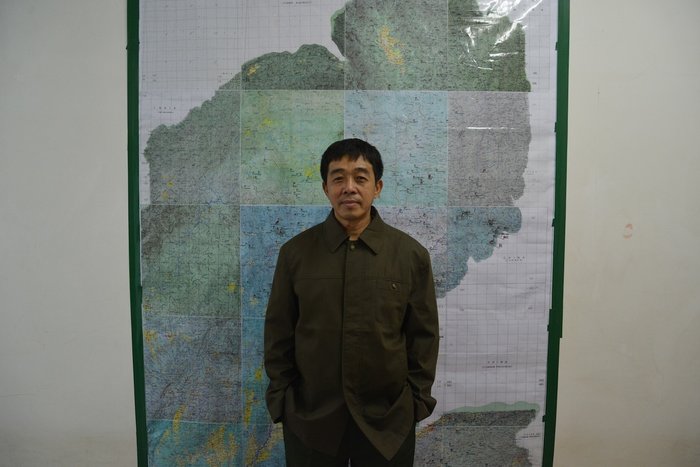 The Nationwide Ceasefire Coordination Team meets to discuss terms and conditions for a ceasefire that could end decades of war with Burmese government forces.

Ethnic MPs from constituencies in areas of conflict met with Myanmar Peace Centre (MPC) representatives in Naypyidaw on Monday to discuss their role in the peace process.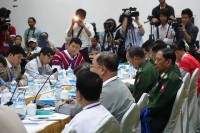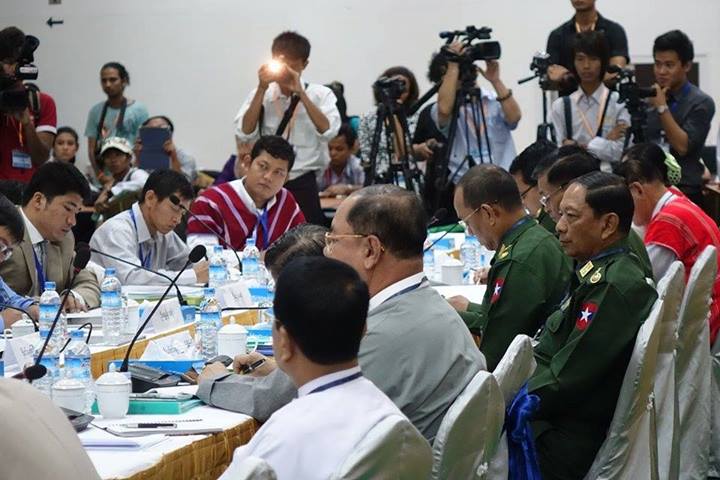 Three days of talks at the Myanmar Peace Centre between an alliance of 17 ethnic armed groups and a government delegation saw further discussion on the specific points of a single-text agreement which has now been solidified into a second draft.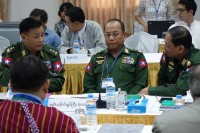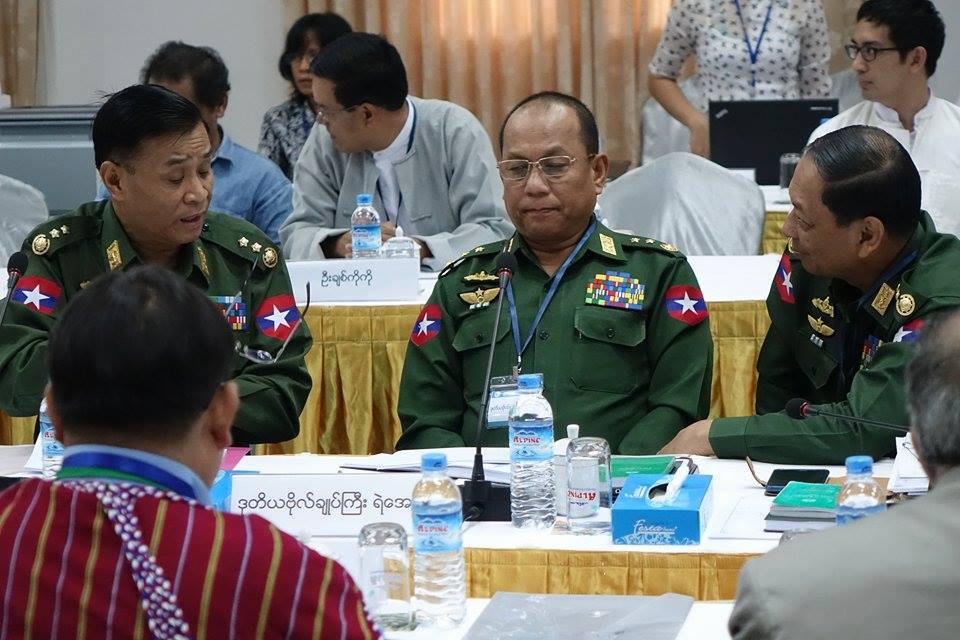 Representatives of the ethnic bloc NCCT sit down with government peace negotiators to discuss the next steps in drafting what will ultimately be a single-text nationwide ceasefire agreement covering all the ethnic armed groups in Burma.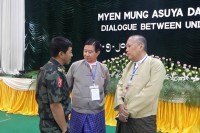 The KIO meets with a Burmese government delegation led by Minister Aung Min on Tuesday in Myitkyina, where they focused on finding a solution to the ongoing conflict in the region.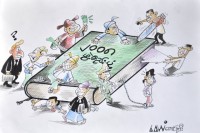 The Nationwide Ceasefire Coordination Team (NCCT) said it has agreed to four of the Burmese military's six requests, but that it cannot fully adhere to the existing laws of the country nor the current Constitution.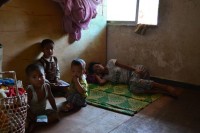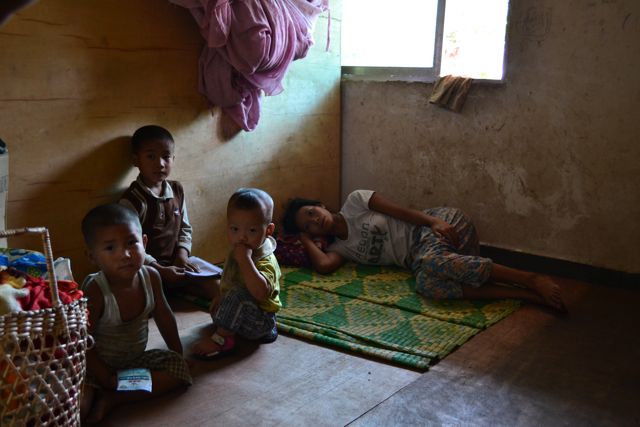 Conditions are dire for thousands of internally displaced persons (IDPs) in northern Burma, who after fleeing armed conflict are now being pressured to return to their villages in Kachin State's Mansi Township.