Business Lead Story News Video
On Monday, a curfew in Mandalay was lifted after 39 days in effect, but business as usual has not been restored in the central Burmese city.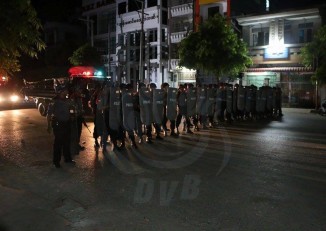 UN Special Rapporteur has been presented with findings from an inquiry into Mandalay's communal violence, as she visited the city on Wednesday.
More

Bullet Points: bringing you today's news with Angus Watson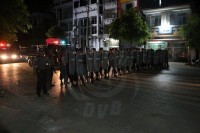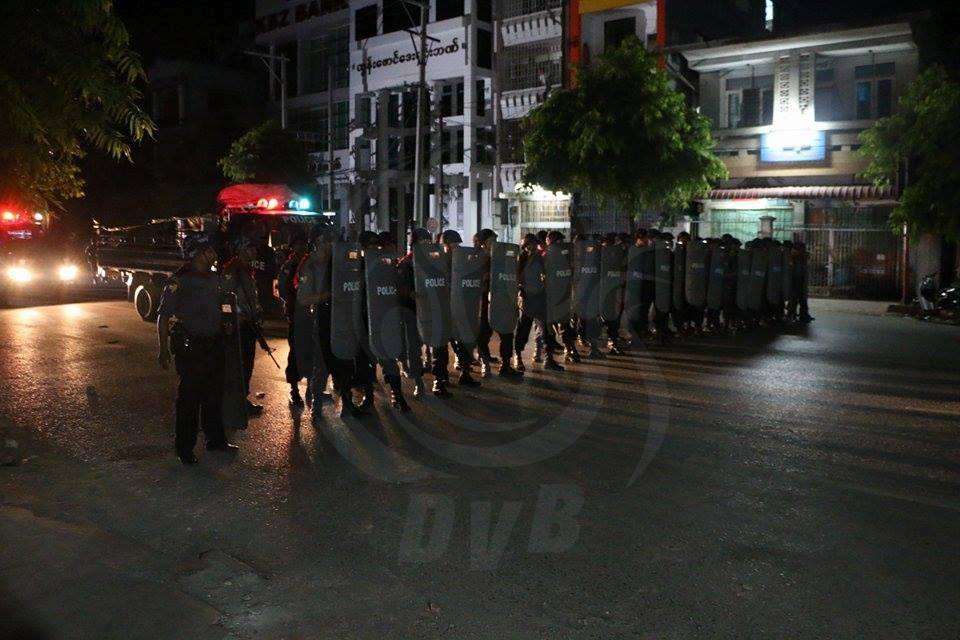 Today's edition of Bullet Points brought to you by Helen Regan


Burma vows to protect aid workers in Arakan State after a briefing by the Arakan Commission concluded the government's response to the violence was "sluggish".

Officers from the EU are training Burmese police officers in crowd control management, under an EU initiative to improve the standards of the Burmese Police Force.

The Rakhine Investigation Commission says that evidence proves that a policeman was killed in Maungdaw Township, but denied the mass killing of Muslim Rohingyas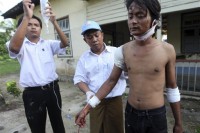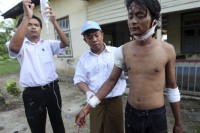 At least five people have been killed and dozens of homes burned to the ground in Arakan state's Sandoway township, although authorities on Wednesday claimed to have restored calm.

Many displaced residents of the Meikhtila violence last March feel as though they have been forgotten.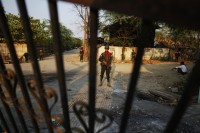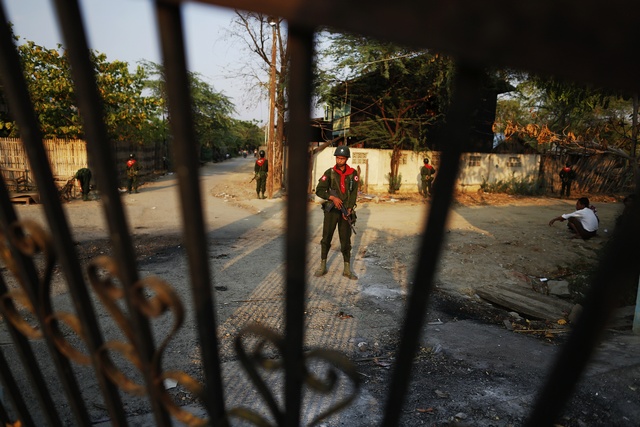 Some 3,000 mostly Muslim residents from Mekhtila remain homeless nearly six months after their homes were burnt to the ground in a deadly bout of religious violence, as a dispute over resettlement plans continues to escalate.

Hundreds of Muslims have been made homeless in Sagaing Division after rioters looted and burned homes, shops and at least one mosque in the village of Htan Gone on Saturday night.

The UN special rapporteur for human rights in Burma spoke to DVB about his latest mission to Burma, the attack of his convoy in Meikhtila and further reconciliation between Muslim and Buddhist communities.

The UN's human rights envoy to Burma has slammed the government for failing to protect him during a tour of riot-hit Meikhtila.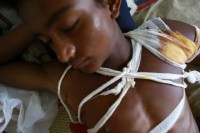 Attempts to bring stability to Burma's restive Arakan state could be disintegrating after police opened fire on Rohingya Muslims last week, as tensions in the region continue to rise following[…]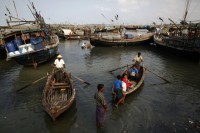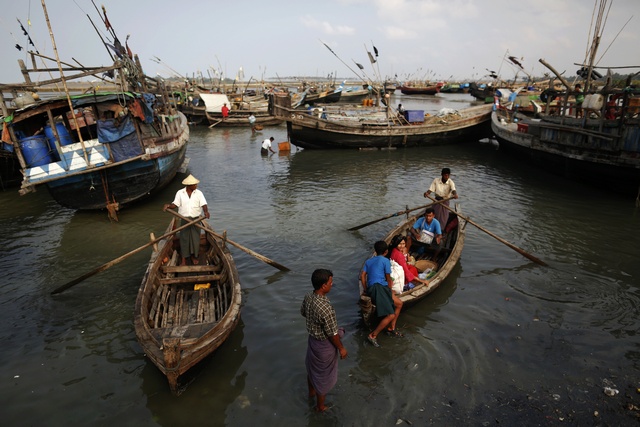 Defence attorney providing legal counsel to a group of Rohingya in Arakan state's Sittwe claims the general-secretary of the Rakine Nationalities Development Party (RNDP) has threatened him for representing members from the Muslim minority.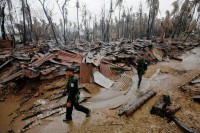 Burmese authorities have arrested six people for their suspected role in the massacre of 10 Muslim pilgrims in Arakan state last year, whose deaths sparked a series of vicious ethno-religious riots that left scores dead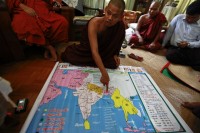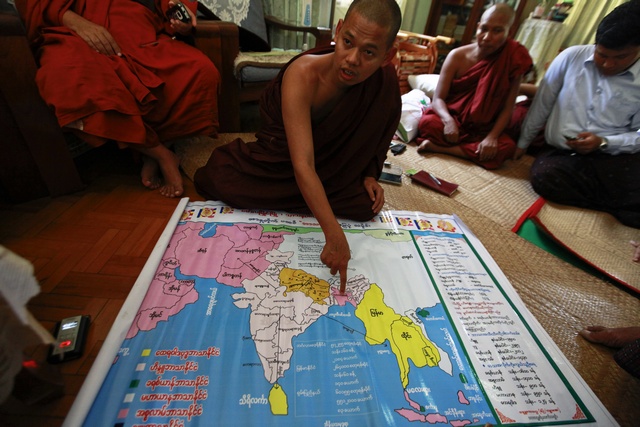 Growing anxiety over resource distribution in a changing Burma can help explain sectarian violence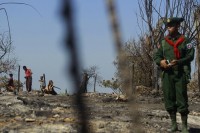 Another Muslim home in Sandoway (Thandwe) was set alight by a mob on Monday – defying the curfew imposed by local authorities during the latest episode of anti-Muslim violence