2015 Elections Arakan Lead Story News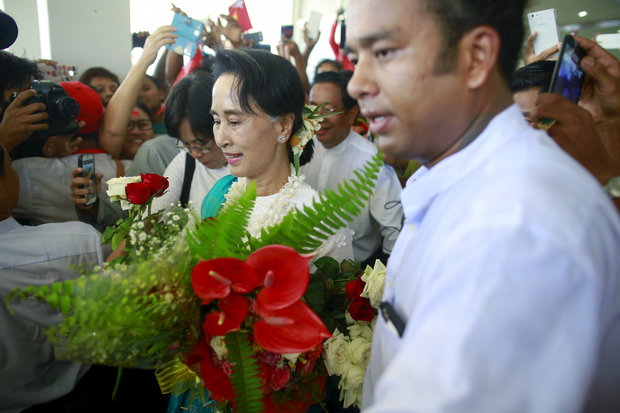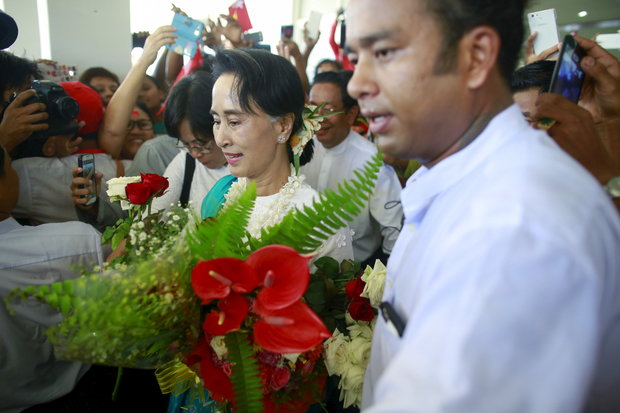 NLD leader takes campaign tour to Arakan, but her security detail is stopped and accused of being Muslims.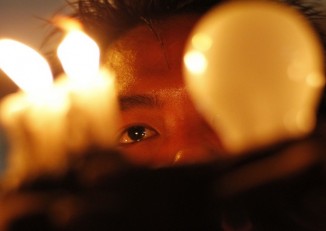 Arakanese pay a whopping 500 kyat per unit of electricity while the rest of Burma pays just 35 kyat. However the state minister reveals plans to change all that.
Jan 5, 2009 (DVB), Burmese authorities last month extended the sentence of Taunggok township National League for Democracy chairman Min Aung, who had been serving a two-and-a-half-year jail term in[…]
More
Sep 8, 2008 (DVB), A National League for Democracy in Taunggok township, Arakan state, was given a one-year prison sentence on 4 September by Taunggok township court and has been[…]
Sep 2, 2008 (DVB), About 52 riot police officers took part in a training session in Taunggok township in Arakan state yesterday morning in what was believed by locals to[…]
Sep 1, 2008 (DVB), Local authorities in Arakan state's Taunggok township prevented the local National League for Democracy from holding their regular monthly meeting on 30 August, according to NLD[…]
Aug 18, 2008 (DVB), Five young activists who were arrested in Taunggok township, Arakan state, on 8 August for staging a demonstration have been sentenced to two and a half[…]
Feb 12, 2008 (DVB), Several Taunggok National League for Democracy members who went to Phaung Taw Oo pagoda to offer a meal to monks to mark Union Day were denied[…]
Feb 7, 2008 (DVB), Two National League for Democracy members who were arrested for staging a small protest have been charged and released, and claim they were beaten while in[…]
Feb 1, 2008 (DVB), Taunggok township National League for Democracy communications committee member and human rights activist U Aung Than Htun passed away on 29 January at the age of[…]
Jan 24, 2008 (DVB), A group of five National League for Democracy members who were walking in Taunggok township, Arakan state, yesterday were ordered to disperse by security forces, according[…]
Jan 22, 2008 (DVB), Two members of the National League for Democracy have been arrested for staging a short protest calling for democracy today in Taunggok township, Arakan state. Soe[…]
Jan 17, 2008 (DVB), A protest over commodity prices which was due to take place in Taunggok township, Arakan state, today has been disrupted by police, one of the protest[…]
Jan 8, 2008 (DVB), Residents of Taunggok township, Arakan state, are collecting signatures for a petition to the International Labour Organisation to draw attention to forced guard duties imposed on[…]
Dec 19, 2007 (DVB), The deputy chairman of Taunggok township National League for Democracy, U Than Pe, has accused local authorities of victimizing party members and blaming them for anti-government[…]
Sep 11, 2007 (DVB), A man in Arakan state's Taunggok township this morning staged a solo demonstration demanding State Peace and Development Council leader senior general Than Shwe be expelled[…]