Lead Story Peace Process Politics Women's Issues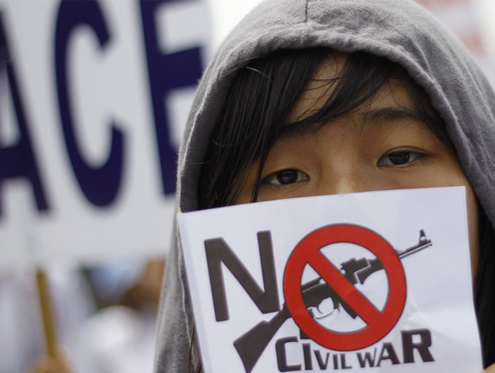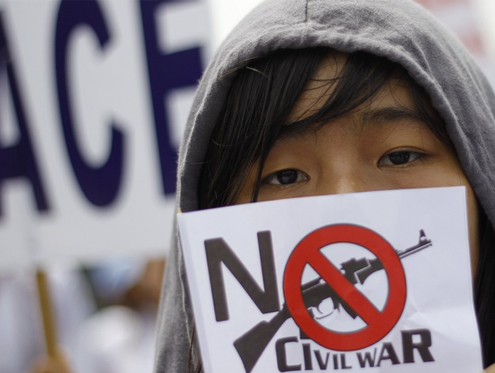 Without real change in attitudes towards women, a 30 percent quota for their participation in Burma's peace process is meaningless
A new report from the the International Campaign to Ban Landmines has slammed the Burmese government for its refusal to begin the long process of mine clearance in one of the most polluted nations on earth.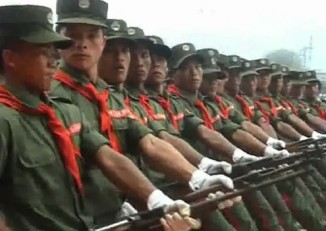 The Wa army and Burmese government officials are expected to meet this week in Naypyidaw to settle an ongoing logging dispute in southern Shan State.
More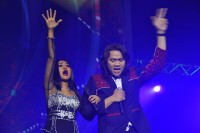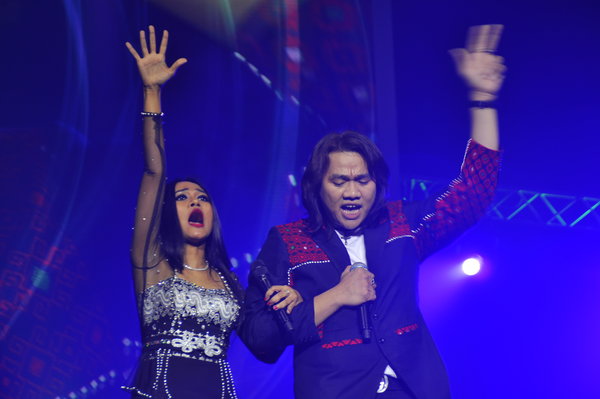 Phyu Phyu Kyaw Thein and L Lun Wah selected a song called "War" to perform. They said they wrote this song specially for the occasion as they wanted to stress before a global audience that "a nation cannot be built with bullets".

Watch today's top stories with Angus Watson.


DVB speaks to IDPs in Man Wain Gyi camp, where because on ongoing fighting, they have all but given up hope of going home any time soon.
Dec 10, 2009 (DVB), More than 440 Members of Parliament around the world today marked International Human Rights Day with a call for the UN to investigate war crimes and[…]
Dec 1, 2009 (DVB), Action could be taken on the Burmese junta at the International Criminal Court if a signatory to the Rome Statute is known to be cooperating with[…]
Joseph AllchinNov 27, 2009 (DVB), Washington looks set to join 'rogue states' like Burma as conspicuous absentees from a gathering in Colombia next week where global leaders will attempt to[…]
Nov 27, 2009 (DVB), A group of high profile MPs in Britain have submitted a parliamentary petition calling for the United Nations to investigate possible crimes against humanity and war[…]
Daniella NayuJuly 20, 2009 (DVB), For half a century, Burma's jungles and mountains have hosted a conflict where conventional weaponry has been traded for tactics designed to forever scar the[…]
Daniella NayuJuly 20, 2009 (DVB), For half a century, Burma's jungles and mountains have hosted a conflict where conventional weaponry has been traded for tactics designed to forever scar the[…]
Francis WadeJune 9, 2009 (DVB), The trial of Aung San Suu Kyi has made transparent the ease with which the ruling junta has sculpted Burmese law into a framework in[…]
Francis WadeJune 9, 2009 (DVB), The trial of Aung San Suu Kyi has made transparent the ease with which the ruling junta has sculpted Burmese law into a framework in[…]
June 9, 2009 (DVB), Teenagers are being kidnapped and sold to the Burmese army for as little as $US20, while those caught trying to escape are often shot or poisoned,[…]
June 5, 2009 (DVB), The Burmese junta has donated US$50,000 to the Sri Lankan government in humanitarian aid for the thousands displaced by the recent conflict between the rebel Tamil[…]
June 3, 2009 (AFP), The international community should use global outrage about the trial of Aung San Suu Kyi to push for a UN inquiry over possible crimes against humanity[…]
June 1, 2009 (DVB), A former Burmese senior intelligence official and ambassador to Washington has said he would testify against Burma's ruling generals if they are eventually brought in front[…]
May 21, 2009 (DVB), Human rights atrocities in Burma are comparable to those of Darfur and Yugoslavia and should be addressed more thoroughly through a UN Security Council commission, said[…]
May 8, 2009 (DVB), Over 60 British Members of Parliament, including two former Foreign Office ministers, have called for a United Nations commission of inquiry into crimes against humanity in[…]
May 6, 2009 (DVB), An exiled Burmese lawyers group recently ruled illegal by the Burmese government have said that the extent and severity of crimes committed by the junta warrant[…]