Labour Issues Lead Story Migrants Issues News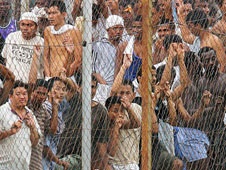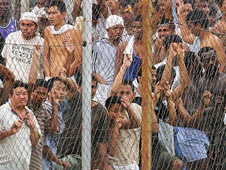 More than 300 Burmese and Cambodian migrants who were forced to work in slave-like conditions were rescued.
DVB Debate looks at the place of persons with a disability in Burmese society, and discusses what must change to ensure equal opportunities for all.
Burmese migrant workers say they are being held captive and forced to work for half the minimum wage.
More
Dec 31, 2007 (DVB), Christian missionaries in Kalay township, Sagaing division, were given permission to provide a Christmas meal and donate clothing to inmates in three local prison camps. The[…]