Mandalay is Burma's cultural heart. The city's soul can still be found in its artisan workshops, where its short—but rich— history is preserved…in gold.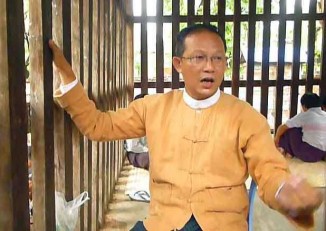 Closing arguments are heard in the trial of writer Htin Linn Oo, who stands accused of blasphemy charges for criticising the Buddhist monk-led Ma-ba-tha.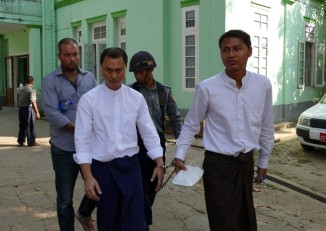 New Zealand bar manager was solely responsible for using a Buddha image in a controversial drinks promotion, his colleague tells a Rangoon court.
More
Hundreds of devotees this week congregated in Cox's Bazaar, eastern Bangladesh, to commemorate the anniversary of the birth of Buddha. Among them were a mixture of Hindus and Buddhists, Burmese[…]
Oct 14, 2008 (DVB), A pagoda treasurer and local village authorities have scratched off gold coating worth five billion kyat from historical Buddha statues in a village in Magwe division's[…]
Mar 4, 2008 (DVB), A 27-year-old monk who was arrested in October 2007 after taking part in public demonstrations in September has been charged with theft for allegedly stealing a[…]