Business Lead Story News Rangoon Society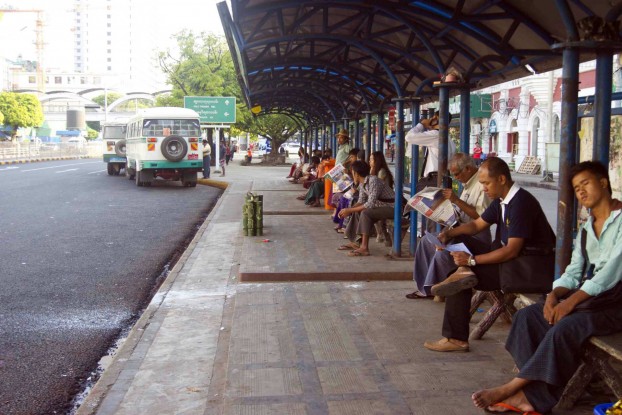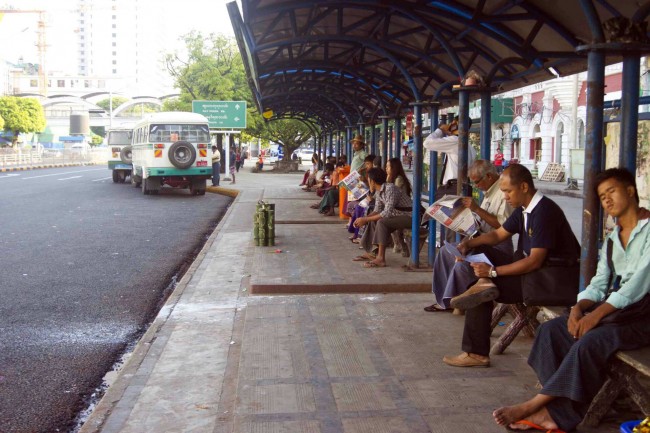 This week two new bus services were unveiled, bringing in fresh fleets of modern buses, and hopefully easing congestion.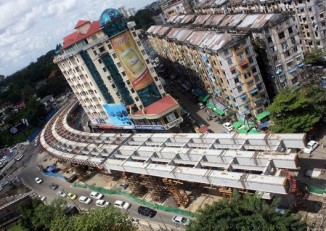 Rangoon's Minister of Finance says there are plans for new overpasses to relieve traffic congestion in Tamwe, Bahan and Mayangone townships, and traffic lights for 65 busy junctions.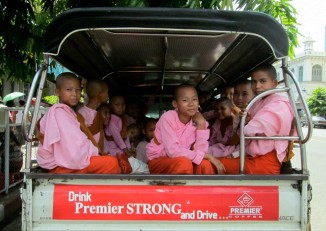 Operators of Rangoon's 2,600 "line-cars" have called for an imminent ban on the vehicles to be extended to end of the year.
More
Nearly 30 more being treated for injuries as police prepare to charge driver of bus who is suspected of falling asleep at the wheel
Oct 14, 2008 (DVB), In the wake of yesterday's explosion on a bus in Rangoon, local residents said they were worried about further incidents on buses converted to run on[…]
Oct 13, 2008 (DVB), Seven people were killed and one injured in an explosion on a passenger bus in front of Rangoon Technological University in the early hours of this[…]
Oct 1, 2008 (DVB), Authorities in Rangoon's Dala township have revoked the licences of private bus drivers whom they accuse of suspending their services to mark Daw Aung San Suu[…]
Jul 15, 2008 (DVB), A bomb explosion in Bago's Dike Oo township yesterday morning killed at least one person and left about five others seriously injured, according to locals. A[…]
Mar 26, 2008 (DVB), Several firearms were seized by Rangoon division police on Saturday at a bus terminal in the Bago division capital Kambawza, according to local residents. A bus[…]
Jan 22, 2008 (AP), A bus plunged over the side of a road and flipped over, killing 27 passengers and injuring 10 others, state media said Monday. The bus skidded[…]
Jan 22, 2008 (DVB), State transport authorities have brought in new security measures for buses in Rangoon and Magwe division, which drivers will have to enforce or face a fine.[…]
Jan 17, 2008 (DVB), A bus conductor was killed when a bomb exploded on a passenger bus travelling from Kyaukkyi to Rangoon yesterday, according to Burmese state media reports. The[…]