Lead Story News Politics Video
To mark the 52nd anniversary of the 7 July Students' Massacre, the All Burma Federation of Students Unions organised a march of around 100 people through Rangoon University campus.
The UN envoy concludes his six-year tenure as Special Rapporteur with a press conference at which he praised Burma's reforms but questioned the impartiality of a domestic inquiry into the alleged massacre of Rohingya Muslims in Duchira Dan on 13-14 January.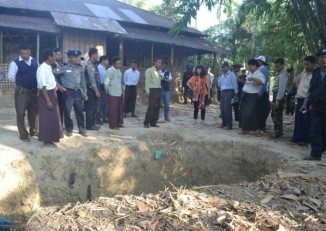 Burma's president appoints Duchira Dan investigation commission, but only to address the disappearance of police sergeant and the fire which razed 20 Rohingya homes.
More

The Rakhine Investigation Commission says that evidence proves that a policeman was killed in Maungdaw Township, but denied the mass killing of Muslim Rohingyas

On 7 July 1962 students at Rangoon University staged a peaceful demonstration to protest the institution's lackluster education standards and unfair university regulations imposed by president Ne Win. The protest[…]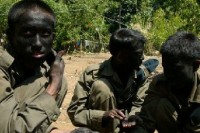 Burma's police have begun investigating the alleged execution of rebel fighters that occurred at the All-Burmese Students' Democratic Front's northern command centre in Kachin state in 1991
Aug 14, 2008 (DVB), At least one person was arrested in Sittwe on the 41st anniversary of the Arakan rice massacre on 13 August when activists ran amok with a[…]