Burma's jungles and plains are dotted with historical artefacts the envy of much of the world. But now many of those precious items are ending up overseas, thanks to a thriving black market.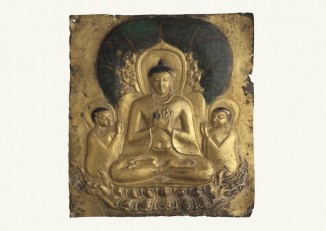 A landmark exhibition of Burmese Buddhist art will land in the US capital of cool next month.
UNESCO has approved three ancient Pyu cities – Hanlin, Beiktano and Sri Kestra – as World Heritage Sites, the first time any historical monument in Burma has been recognised by the prestigious UN award.
More

Archaeologists are planning to excavate ancient ruins in Irrawaddy Division that could be as much as 2,000 years old and date back to the Pyu era.

Archaeologists in central Burma's Pegu region have discovered what they believe to be the ruins of an ancient religious site, which could date back to the Pyu era.